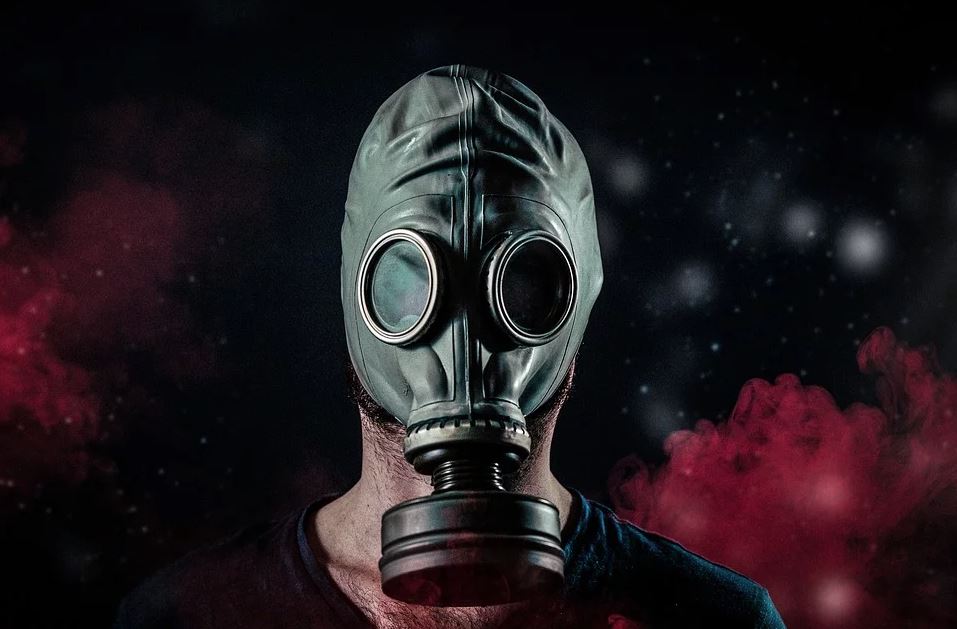 As many people are concerned about protecting their homes and their family members from the threat of wildfires, oftentimes they forget about the other risks that are associated with wildfire smoke. Taking the necessary precautions to secure your property using fireproofing spray, moving outdoor furniture, and other advanced planning is critically important, but what about protecting your health?
Inhaling wildfire smoke can become a hazard to your health that could be irreversible. Wildfire smoke causes irritation to the throat, nose, eyes, and even the lungs. It can also cause cancer, heart disease and other ailments that could ultimately lead to death.
The use of a quality facemask is often the answer – more specifically a respirator face mask. It can reduce the threat of inhaling wildfire smoke – the way you would without the use of a facemask.
If you live near an area that is prone to wildfire smoke, then below is some information that you might find helpful. It contains information about the dangers of wildfire smoke, why you need a facemask and some other tips that may be helpful to you.
The Dangers of Wildfire Smoke
The United States has a lot of dry conditions that increase the likelihood of a wildfire being ignited, particularly in rural areas. It's important that you and your family take heed to the warning signs and stay alert so that you can protect yourself and your family from the smoke that's associated with wildfires. Even if you notice a fire from miles away, it can create smoke that could pollute the air and easily reach your neighborhood. Even then, a respirator face mask can be useful to protect you from the dangers of wildfire smoke.
Wildfire smoke may seem less threatening when it's further away from your home, but it consists of a mixture of very fine particles that have burned from trees and other plant materials mixed with gases. Wildfire smoke can cause harm to your eyes, it can enhance any chronic illnesses that you may currently have, such as lung or heart diseases and it can cause irritability to your respiratory system. The use of a respirator face mask can reduce these risks from occurring.
Other Health Risks That you May Not be Aware of
As wildfires continue to take place throughout Northern and Southern California, officials have finally issued an unhealthy air quality warning in Northern California; specifically in the Bay Area. They also issued an air quality warning in parts of Southern California in the Los Angeles County area.
With poor air quality associated with wildfire smoke, it could create other problems that may not be so apparent, such as sinus infections, sore throats, headaches, extreme tiredness, a rapid heartbeat, chest pains, coughing and breathing issues, bronchitis and even wheezing that is normally associated with asthma attacks.
What You Can do to Reduce These Risks
If there is wildfire smoke in your area, then there are some things that you can do to help yourself and your family stay healthy. That way you and your family won't be impacted as much when wildfire smoke is present and begins traveling through the air to your neighborhood. One of the things that you can do is this: whenever you notice that there is a haze in the air or you notice the smell of smoke in your current area, you can check the air quality by visiting the Air Quality Index to see if your outdoor activities need to be limited. It will also advise you as to how long you need to stay indoors and will provide you with information about keeping your windows and doors closed and whether or not it's okay to run the air conditioner and the vacuum.
In any case, if the air quality is poor, you and your family may want to use a respirator face mask to reduce the impact of pollutants from smoke that creates poor air quality. The following are the five best face mask for smoke (All of which has an N95+ or higher rating, meaning they all have the ability to filter out at least 95% of air pollutants)
Uline N95 Standard Industrial Respirator – Provides economical protection from non-oil based particles and dust including smoke

Uline N95 Deluxe Industrial Respirator – Comes with exhalation valve and is made with a nose bridge and soft foam cushioning that provides coolness, dryness, and comfort

SAS N95 Particulate Respirator – Inner foam provides a snug and custom fit

3M Cool Flow Particulate Respirator 8511, N95 – Great for preventing irritation from the movement of any form of dust particles. Easy to breathe and comfortable to wear.

3M 8210V N95 Disposable Particulate Respirator Mask – Comes with nose bridge. Meets standard compliance requirements
You may also want to consider these other tips to keep the air as clean as possible. According to the Center for Disease Control, you can keep the air cleaner by eliminating the use of gas stoves, fireplaces, burning candles, and avoiding smoking. Consider holding off on vacuuming when any unhealthy air is present as it tends to cause unhealthy particles to circulate in the air. However, combining the use of a respirator face mask with these tips is also good for reducing the amount of poor quality air that you are exposed to during the wildfire season. The key, however, is selecting the right one.
Why do you Need a Wildfire Mask?
Many people wonder if a face mask can protect you from the dangers of wildfire smoke. According to information provided by Healthline, a quality face mask provides some health benefits by acting as a shield that reduces the full impact of wildfire smoke.
The right face mask adds protection from the particles found in wildfire smoke that typically damage the lungs. These microscopic particles can add pollutants to the air, but having the right facemask can make all the difference in the world. Respirator face masks are widely considered to be the highest quality, and according to many doctors, they can be very helpful when poor air quality is present. To that end, doctors and members of the California Department of Public Health advise the use of only this particular type of mask, as it is the only kind that filters out harmful particles. Other masks such as a surgical mask or other common face masks do not work in the same way as respirator masks and are therefore not recommended.
What to Look for in a Mask for Wildfire Smoke?
When looking for a quality face mask to protect yourself from wildfire smoke, consider those that are sold at hardware stores, home repair stores or pharmacies such as N95 or P100 respirator face masks. These types of masks can also help protect your lungs from excessive smoke or ash.
They have two straps to be worn above and below the ears. To ensure you have the right face mask, be sure that it has been tested and approved by the National Institute of Occupational Safety and Health, which should be indicated with the words NIOSH printed on it. It may also have N95 or P100 printed on it as well. These particular masks are known to block roughly 95% of hazardous pollutants and tiny particles that travel in the air during wildfires. These tiny particles – referred to as PM2.5 – cannot be seen with the naked eye, so you would never know they are there.
When choosing the right respirator mask, make sure you select a size that fits over both your nose and under your chin. Also, make sure that it fits snugly on your face. In other words, it should seal relatively tightly to avoid any leakage from occurring on the edge of the mask. This prevents you from inhaling the polluted air.
Other Tips
Select the mask that has two straps. If it becomes difficult to breathe, move to an area where there's better air quality then remove the mask. If you have health problems such as heart or lung complications, you should check with your doctor prior to using a respirator mask.
Best Masks for Wildfire Smoke in 2019
According to the A.B.1124 California Bill that has gone into effect, employers are required to provide their employees with N95 rated respirator masks which is the minimum level of protection recommended according to the bill. This bill is designed to protect employees who work outdoors near wildfires. The most recommended respirators according to the bill offer three different levels of protection. They include the basic, better, and the best levels – each having their own unique features.
The basic level respirator mask features two straps and is known for protecting against non-oil based particles and toxins that are present in smoke associated with wildfires.

The better level respirator mask is made with a cool flow exhalation valve. It also has a one-way valve designed to help users exhale better.

The best respirator mask is made with a pair of replacement filters. It is a half-face mask that has a much more secure fit. It is made with two adjustable straps and offers comfort and durability.
Each of these respirator face masks meets the minimum standards of the A.B. 1124 Bill.
Final Thoughts
To sum up, although you may be tempted to find a face mask that is less expensive or easier to get to, it's worth putting in the time and effort to find the best face mask in the industry that provides the best protection for you and your family, especially if you work or live near a wildfire-prone zone.
It's also a good idea to invest in a quality EPA recommended respiratory facemask for maximum protection as well. It could be a matter of life and death.
A professional writer with over a decade of incessant writing skills. Her topics of interest and expertise range from psychology, to all sorts of disciplines such as science and news.