In today's era of internet and social media – Google is the "king". There isn't a thing that Google doesn't know – you just have to ask! And because we use it almost daily, it has become our new "family member" who (literally) knows everything.
Below are 6 links which will show you what Google indeed knows about you and how to adjust Google's knowledge to your preferences.
1. It knows your personality
In order to provide you with ads which are relevant to you, Google collects information and data about you and uses it to create a profile about you. You can view your profile on this link:
http://www.google.com/settings/ads/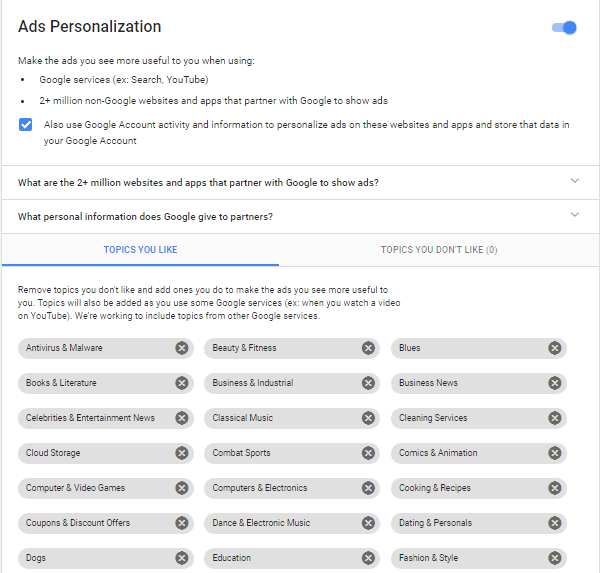 Google also uses a tool called Google Analytics. This tool counts the times you have visited a certain page, what pages you have visited, and how much time you have spent on them. Publishers are mostly interested in this tool since our types of interests are essential for their work.
You can change data, or even stop this process of collecting information altogether. Just follow this link:
http://tools.google.com/dlpage/gaoptout
2. It knows your location
Your Android phone is directly connected to Google, so Google knows where you are at any moment. You can discover your entire location history that Google keeps of you here:
https://maps.google.com/locationhistory 

3. It knows what are you looking for
Every single thing that you have ever searched and typed is saved so that Google keeps track on your interests. Moreover, Google records every ad that you've clicked on. You can see your web history here:
https://www.google.com/history/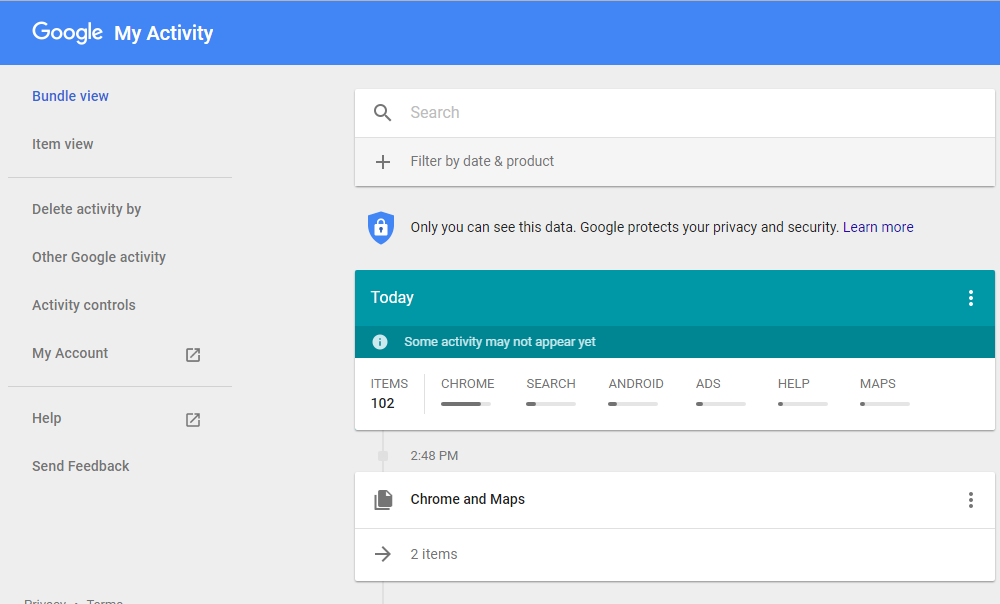 4. It knows about every single service you use
This is actually good because you can see if someone is invading your privacy by checking on how many devices you are connected in a particular moment. Check them here:
https://www.google.com/settings/dashboard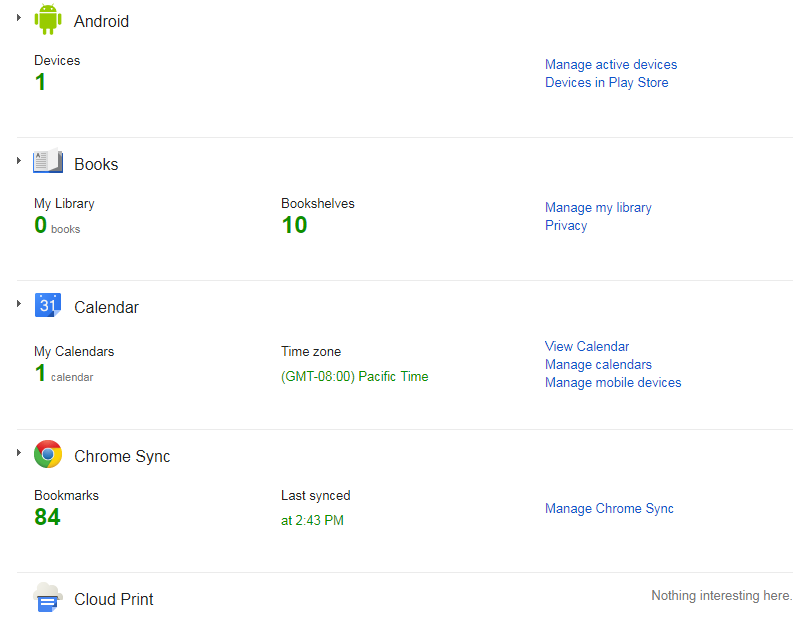 For better security, Google also offers you a monthly report that can be sent to your email.  
5. It knows all Apps and Extensions which use your mobile data   
Your Account Activity page on Google has a list of all apps that are directly accessing your information. You can change, and even forbid, the accessibility of your data to the apps here:
https://security.google.com/settings/security/permissions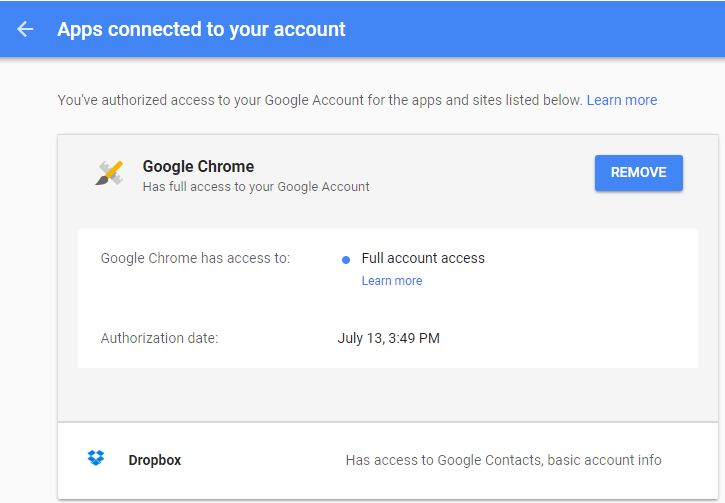 6. It can export all your data
Google now allows you to export all your data – from emails, bookmarks, and contacts to your drive files: your photos, YouTube videos, and your profile. Check it here:
https://www.google.com/takeout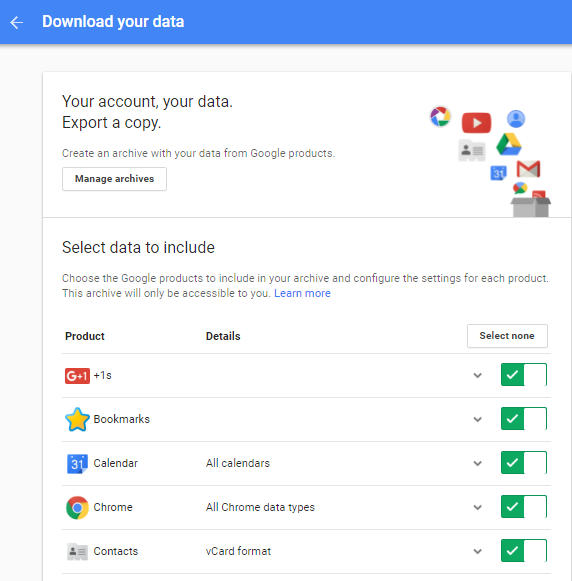 .
Mary Wright is a professional writer with more than 10 years of incessant practice. Her topics of interest gravitate around the fields of the human mind and the interpersonal relationships of people.