Are you new to the online casino world? Fear not. We'll guide you through the maze of lights and buzzes, so you can make the most of your gambling experience. Come with us as we explain the ins and outs of the main types of game you're likely to find. One of them is perfect for you! But, which one? Read on and find out.
A Game for Every Taste
Before you head to the casino floor, it's important to understand what games are available and what to expect from them. Are you a strategist or more of a kind that risks it in one spin?
Slots
Slots are the stars of every casino. Even those with not so much gaming variety will have loads of slot machines to offer. In brick-and-mortar casinos, they usually take entire floors. No skills are required to enjoy this timeless classic: you only need to push the button and hope for the best with the high limit slot machines.
Those machines use RNGs (Random Number Generator) to ensure fairness and true randomness. Slot machines' RTP (Return to Player) vary, but most of them are above 94%. Looking for? Have a look at ManySpins!
Poker and Blackjack
Those card games have inspired countless books and movies. Unlike slots, they require skill and experience from the player. If you don't know the rules and basic odds calculation tricks, chances are you'll lose money here. However, with strategy and knowledge, your chances increase drastically.
Roulette
Roulettes are so classy that not even James Bond can resist them. You're sure to find them in any land-based casino, but online versions require live dealers. Unfortunately, not all online casinos can count on live dealers.

How to Find the Best Game?
Although "the best game" is largely a matter of personal taste, there are a few universal criteria to consider before risking your chips. Here are three tips to refine your search.
Where to Play?
The question of "where to play" is as important as the "what to play" question. It doesn't matter how much you love a specific game. If the casino isn't trustworthy, you're risking having a massive headache instead of a good time. Always check for licenses and certifications, which any honest casino displays for everyone to see.
Know Your Chances
Newcomers, here's a concept you must get familiar with: the RTP or Return To Player.
It's the rate of how much you're likely to win back from your bets over time. Honest casinos should also be transparent about this information. In table games, it can reach 98%, depending on your strategy. Slot machines' RTP usually range between 94% and 96%.
Free Stuff!
One of the best ways to decide whether a game is or isn't for you is by trying demo or free versions. Here, you're not risking anything and can try out what you're capable of doing in it. So, look for demo versions before you jump to the real thing.
Conclusion
Online casinos are always good fun for those who know how to enjoy them. Choose where to play and gamble responsibly. If you feel you're losing control, don't hesitate to look for help.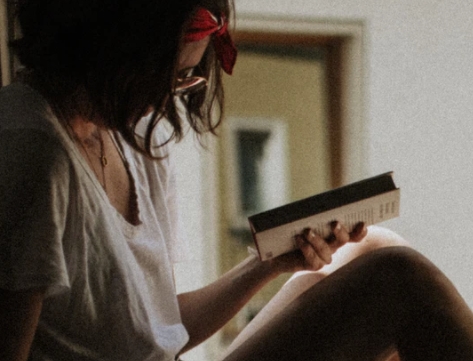 A professional writer with over a decade of incessant writing skills. Her topics of interest and expertise range from health, nutrition and psychology.