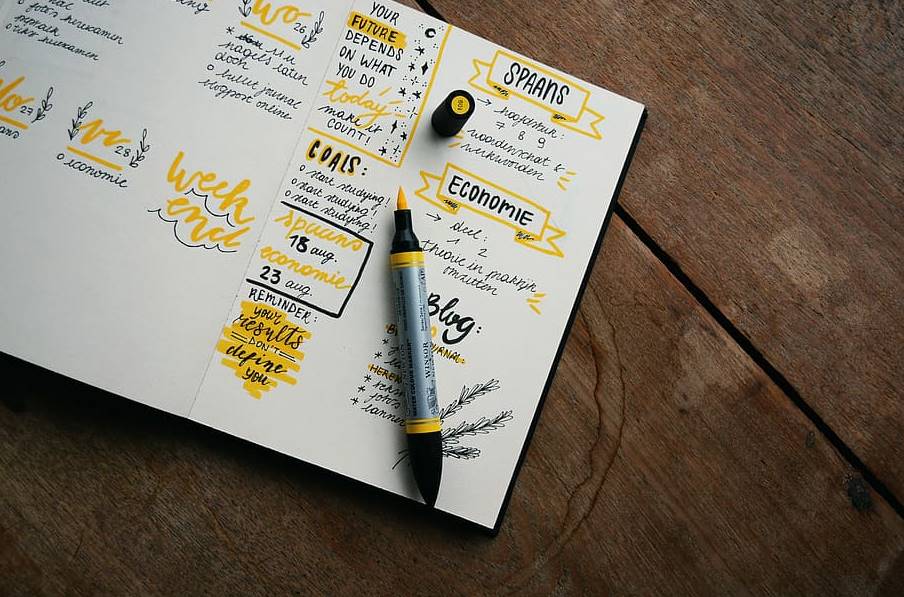 Bullet journaling has become a popular method of keeping organized throughout the day. But what exactly is a bullet journal? How can it be used to increase productivity?
If you find yourself asking these questions, you've come to the right place! This article will cover the basics of bullet journals and how to use it to effectively become a more productive person.
Bullet Journaling
The bullet journal is a method of productivity developed in the 1990s by Ryder Carroll. Since its creation, the bullet journal system has been used by countless people to improve productivity. To start one, all you need is a blank page and a simple pen. You can also use a digital planner or even sticky notes to create one! This can be great for online gamblers journalising where you went wrong or right can improve your odds drastically in winning on casino rewards.
The way you design your journal is totally up to you. Some people prefer digital versions, while others prefer physical books. You can even use blank pages decorated with washi tape or a board with a different color sticky note for each heading! You can also create your design using grid paper, which is particularly useful for creating completion bars.
Ryder Carroll's bullet journal is different from others because it was made explicitly for time management. Using the system, you can keep track of tasks, log feelings, and plan your day- all in just two pages. The concept is simple- a heading is used to define lists, and a bullet point is used for each item on that list.
The bullet journal can be used for a variety of things. For some, it's a way to promote mental clarity and track progress. For others, it's s a way to keep track of tasks and deadlines. Some might even use it to keep track of new ideas!
Most journals will be divided into monthly spreads, with a different weekly spread for every week of that month. The weekly spreads will then be filled with bullet points for each task that must be completed. The most important of these tasks might have their own section.
Most spreads are divided into equal sections for different things such as new habits, conscious thought, and a task list. With a design this simple, it's easy to stay ahead of tasks and keep yourself productive.
No matter how you design your journal, you'll find that it makes life easier. Read on to learn how to use a bullet journal to stay productive!
How to Bullet Journal For Productivity
To-Do List
The bullet journal is a great way to create a to-do list. To make one, create an individual section for it and use a separate bullet for to do's.
This method is a great way to list the most important tasks of the week. Crossing off every task will help you feel productive and help you keep track of what must be done each upcoming month or week.
The to-do method is not the only way to list tasks, but it's among the most effective and most popular methods. It's also the most flexible- you can use it in your monthly or weekly log!
Future Log
One of the best features of a bullet journal is its use for rapid logging. You can divide your bullet journal into a daily spread, a weekly spread, a monthly spread, or a combination of the three. Logging the future is a great way to keep track of incomplete tasks.
Daily Log
Daily logs are best used to keep track of habits and small tasks. Daily logs should focus on smaller units and are most effective when used as habit trackers. It's totally fine not to use a daily log at all. However, this small-scale spread is a great way to develop a morning routine or see how productivity techniques impact you.
In short, a daily log isn't a total necessity. It's often better to use one as a way to track habits and thoughts and list feelings. For example, a gratitude log would best be used as a daily spread. Daily spreads promote self-awareness and are most effective when used for keeping track of mental health.
Daily spreads are also great for writing down ideas and keeping track of them. Writing things under your daily spread will allow you to go back and write more in-depth about the idea later on. Daily spreads are a way to keep track of the more minor aspects of life.
Weekly Log
Moving on to a larger unit, the weekly log is a great way to keep track of the important side of life. A week log should focus on the things that are due that week and is an effective method of breaking down large tasks into smaller ones
Weekly logs can be used for a wide variety of things. Weekly logs can be used to write down how well different organisation methods are working, as well as just giving you a general focus on how you feel in life.
Weekly logs are where you will write down each task you have to complete that week. They are not the same things as a daily spread- weekly logs are broader.
Weekly logs are also a great way to highlight the most critical task of a week. You can use the week log to write what must be done that week. They are the most effective future log of the lot.
Monthly Log
The monthly log is the broadest of the three and is mainly used to keep track of tasks that impact your whole life. Use the month by month log to stay months ahead of deadlines and be genuinely productive.
You might find it helpful to use dot grid paper for a month to create completion bars and fill them in as you complete tasks. The monthly record can also help you determine what impacts you the most in life and what you need to focus on improving.
Habit Tracker
The bullet journal serves as a great way to develop good habits and break bad ones. For example, if you're hoping to eat breakfast every morning, you can use the bullet journal to track how often you eat breakfast and challenge yourself to eat breakfast a certain number of times each week.
You can also use a similar design to log how you feel during the day. Tracking how you feel each day will not only help you improve your general well-being but also determine what time of day you're most productive. This will help you increase productivity by determining when you work best.
Writing how you feel throughout the day can also help you focus on your mental health and ensure that you feel your best. It can also help you create more ideas about how to boost your attitude towards life!
All in all, a habit tracker is a great way to come up with ideas and focus on boosting productivity. You can use the log to help yourself feel more productive, which will help you complete tasks more efficiently.
Brain Dump
Lastly, a bullet journal is a great way to get your thoughts on paper. According to cognitive psychology, this is a method that can lower anxiety and improve well-being.
Dumping your thoughts onto paper is the same thing as actively processing them- you can make sense of thoughts and determine why you feel the way you do. You can then combine this new sense of awareness with habit trackers to help fix the problem!
Dumping your thoughts onto paper will also allow you to focus on areas of stress. You can use this method to focus on what you're stressed about and use coping techniques to improve your overall mental health. Lowering stress also boosts productivity!
Dumping your thoughts onto paper can also help you discover new ways to increase productivity and improve well-being. If you have a vital task one week, you can use a thought dump to brainstorm a way to break it down and make it easier.
Summary
All in all, using this journaling method will help you focus on improving your health and boosting productivity. All it takes is a simple sheet of paper and a pencil, and you can soon discover ways to be creative that you could never have imagined.
Whether you're hoping to keep track of every task you need to do, increase productivity, or improve overall well-being, the bullet journal method is sure to help you.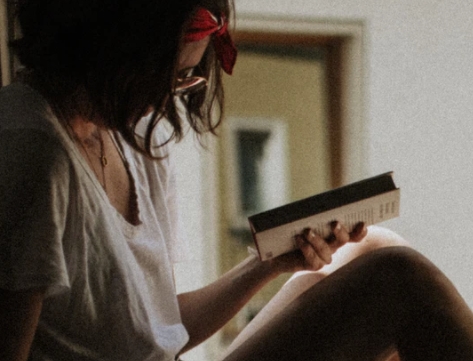 A professional writer with over a decade of incessant writing skills. Her topics of interest and expertise range from health, nutrition and psychology.