While oral sex shouldn't have you fearing for your life, it is definitely something you should be cautious about – especially if you intend to do it with multiple partners throughout your life.
Apparently, oral sex increases the risk of oropharyngeal cancer (or mouth and throat cancer) that is caused by the Human papillomavirus (HPV). This is what a new study reveals, after analyzing 13,089 people aged from 20 to 69.
HPV is statistically the most common sexually transmitted infection in the US, and the fact that HPV-related oropharyngeal cancer has "more than doubled over the past 20 years" has had the medical community worried for some time.
The research team led by G. D'Souza from the Department of Epidemiology, Johns Hopkins Bloomberg School of Public Health, Baltimore, decided to look into the risk factors that contributed to the rise of this type of cancer, only to find out that men who have had 5 or more lifetime oral sex partners and smoked had an 'elevated risk' (15% increase chance) of developing oropharyngeal cancer.
The risk dropped to 'medium' when one of the two major factors (lifetime oral sex partners or smoking) was lower or not present – that is, men who either had 5 or more oral sex partners but didn't smoke (7,4%) or smoked but had 2-4 oral sex partners (7,1%).
Those with one to zero lifetime oral sex partners had the lowest risk of developing mouth and throat cancer.
The research team also found that the prevalence of this type of cancer was higher in men compared to women, but women were not excluded.  
Co-author Dr. Carole Fakhry, an associate professor at Johns Hopkins Department of Otolaryngology, said in a statement that there are no tests that could be used for screening people for this type of cancer. "It is a rare cancer and for most healthy people the harms of screening for it would outweigh the benefits because of the problem of false positive test results and consequent anxiety."
"Our research shows that identifying those who have oral HPV infection does not predict their future risk of cancer well, and so screening based on detecting cancer-causing oral HPV infection would be challenging," Fakhry added. "However, we are carrying out further research of oral HPV infection in young healthy men to explore this further."
Every year, there are around 16.500 cases of oropharyngeal squamous cell carcinoma (OPSCC) in the USA, with over 11.500 of them being HPV-related. This means that HPV-related throat and mouth cancer occurs in 6.6 per 100,000 men and 1,4 per 100,000 women.
Be careful who you share your intimacy with and how far you are willing to go. Being intimate with someone is absolutely alright, but if you don't know that person well, don't expose yourself to the risk of getting into big trouble for a few minutes of pleasure and stay on the safe side.
Source: EurekAlert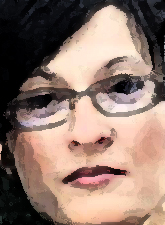 A professional writer with over a decade of incessant writing skills. Her topics of interest and expertise range from psychology, to all sorts of disciplines such as science and news.