Why should child sex robots be illegal? Many experts predict that the future of humanity will probably be defined by artificial intelligence. Robots will take over or they will live with us. In either way, they are not going away.
Robotic companions are reality already. Specialized manufacturers are selling personalized dolls and are working on making them more alike to humans. Experts even believe that there will be robotic brothels until 2050.
The main purpose of these so called "sex dolls" is to provide companionship for people who have lost a partner, are living alone or want to explore in the bedroom. However, this might not be their sole purpose as people have started to highlight the negative effects these dolls might have.
Namely, experts have warned that robotic sexual companions might encourage paedophiles and rapists to practice rape. A Japanese entrepreneur is already selling child sex robots, claiming that paedophiles can benefit from them by satisfying their needs on robots instead of human children.
But, this is as disturbing as it sounds. Lifelike robots build for sexual pleasure could encourage rape, according to experts. In the new report presented by Professor Sharkey, it is shown that sex androids could encourage rape and even paedophilia and they are not just a safe way to satisfy one's pleasures.
There is a need of stronger control of the manufacturers of sex robots. Canada has already passed a law that prohibits presenting children as sexual objects, which prevents creating child sex robots.
Making them illegal
Child sex robots are still not illegal in a big part of the developed world. On the other side, a manufacturer from Japan is already exporting child sex dolls. Additionally, TrueCompanion, a US company specialized at creating lifelike sex robots is offering a wide choice of personalized sex dolls.
Professor Sharkey explains that having sexual intercourse with a doll is a rape. The android is programmed not to react on sexual abuse, but this still makes it an abuse, he said.
"Some say it's better to rape a robot than a person, but others think it would encourage rape," Prof Sharkey adds.
Finally, he asked for action by the government of UK, but also other countries. More precisely, he demands a ban on importing child sex robots.
Source: www.independent.co.uk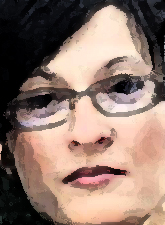 A professional writer with over a decade of incessant writing skills. Her topics of interest and expertise range from psychology, to all sorts of disciplines such as science and news.