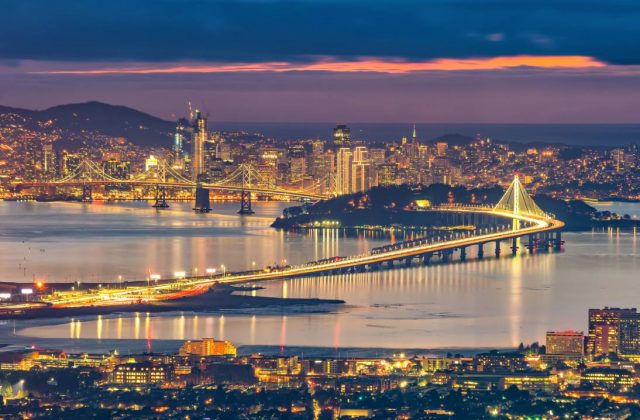 San Francisco, CA, is an enchanting city filled with diverse experiences and an ever-present buzz of activity. Its rich history coexists beautifully with modern advancements, creating a captivating blend of old and new that's hard to find anywhere else. Living in San Francisco exposes you to this mesmerizing symphony of sights, sounds, and experiences.
Indeed, there's no place quite like San Francisco. The city is known for its vibrant cultural tapestry, making it a place where every day is an opportunity for a new adventure. Living in San Francisco means being part of a rich cultural and social environment, while also enjoying the high standard of living the city offers. This unique city is a place where you truly feel alive. (1)
1. The Eclectic and Vibrant Culture
One of the unique benefits of living in San Francisco is exposure to its eclectic and vibrant culture. The city is home to a diverse population, and that diversity is reflected in every aspect of San Francisco life.
2. Multicultural Food Scene
A significant aspect of that cultural vibrancy can be seen in San Francisco's multicultural food scene. A heaven for foodies, living in San Francisco means a journey through the world's cuisines just around the corner. Whether you are a fan of sushi, have a craving for authentic tacos, or wish to dine in a Michelin-star restaurant, San Francisco has it all. The city is a melting pot where different cultures share their unique flavors with residents and visitors alike.
3. Celebrations and Festivals
The city's multiculturalism is also evident in its celebrations and festivals. Living in San Francisco gives you the opportunity to witness and participate in various cultural celebrations, such as the Chinese New Year Parade, Pride Parade, or the Folsom Street Fair. These events attract people from around the globe, bringing together diverse communities and reinforcing the quality of life that the city offers.
4. The Great Outdoors
Proximity to Nature
The beauty of living in San Francisco extends beyond its built environment. Despite being a bustling metropolis, the city has a close relationship with nature. Places like Golden Gate Park, Presidio, or the urban Angel Island provide a quick escape into nature's arms. These green spaces not only offer a peaceful retreat but also host numerous local attractions.
Watersport Opportunities
The city's geographic location presents ample watersport opportunities. Living in San Francisco means you're never far from water, making it an ideal place for sailing, surfing, or simply enjoying a ferry ride across the bay to Sausalito.
5. Tech Hub of the World
Living in San Francisco places you in the heart of the world's tech hub. The city is home to many innovative companies like Facebook, Google, and Twitter. This creates not only a stimulating environment filled with smart, ambitious people, but also numerous career opportunities and the chance to be at the forefront of technological advancements.
6. Education and Learning Opportunities
The city offers a wide range of education and learning opportunities. From world-renowned educational institutions like UC Berkeley and Stanford University to an abundance of libraries, museums, and art galleries, the thirst for knowledge is always quenched. The quality of life here extends to education, making living in San Francisco an attractive option for families and students.
7. Public Transportation
The city's reliable public transportation system is another advantage of living in San Francisco. It connects all neighborhoods through BART, Muni, and the iconic Cable Cars. This network provides an easy, hassle-free commute, making life in the city convenient even without a car.
8. Weather
Living in San Francisco means experiencing a mild, Mediterranean climate. With cool, wet winters and dry summers, the weather is rarely extreme, providing a comfortable living environment all year round.
9. Sightseeing and Landmarks
The Golden Gate Bridge
Among the city's numerous attractions, the Golden Gate Bridge stands out. This iconic landmark isn't just a sightseeing spot, but a part of the daily life for many residents commuting across it.
Alcatraz Island
Living in San Francisco also means you're a boat ride away from Alcatraz Island. This infamous former prison turned tourist attraction provides a fascinating glimpse into history, along with stunning views of the city and bay.
Nightlife
Living in San Francisco means never running out of things to do, even after the sun goes down. The city's nightlife is as vibrant and diverse as its daytime activities, with jazz clubs, dive bars, dance clubs, live music venues, and sophisticated lounges catering to every preference.
10. Thoughts On Moving To San Francisco
Making the decision to start living in San Francisco is an exciting prospect. This vibrant city is teeming with opportunities, whether you're seeking career growth, educational advancements, or simply wanting to immerse yourself in a multicultural milieu. Life in this city is dynamic, filled with events, festivals, and a thriving food scene, promising an enriching lifestyle. It's a city that never ceases to amaze and inspire, making living in San Francisco an adventure in itself.
However, living in San Francisco also means accepting the unique challenges this city presents. The cost of living can be higher than in other cities, and the hustle and bustle of city life might not be for everyone. Yet, if you're drawn to cultural diversity, technological advancements, and the charming mix of nature and city life, San Francisco might just be the perfect place for you.
When planning to move, one must also consider the logistics of the move. With San Francisco's unique city layout and often busy streets, coordinating a move can be a daunting task. This is where professional moving companies come into play. They can help make your transition smoother, taking the stress out of moving.
A quality moving company provides comprehensive services that go beyond simply transporting your belongings from point A to point B. They offer services like receiving services and FFE installation that handle the complex logistics of coordinating furniture, fixtures, and equipment setup. With their assistance, you can ensure that your new San Francisco home is set up exactly how you envisioned, without the hassle of managing it all yourself. (2)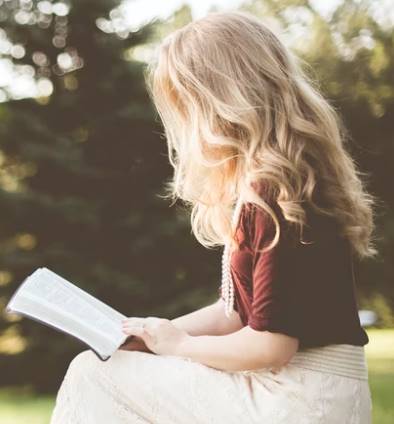 Speaks from heart, always too passionate and driven by emotions. Spins the words with kindness & sharpness, intriguing your ever-inscrutable minds.