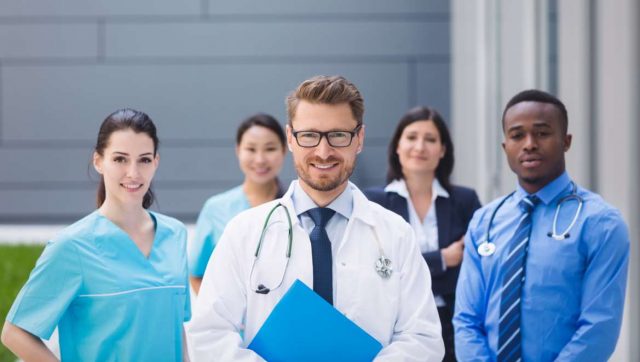 If you have always wanted to dedicate your life to others, choosing a career in healthcare is certainly an option worth considering. But there are hundreds of professional figures combining their skills and passion to bring to life the healthcare system as it is today.
And, if you are about to take the first step on your educational journey toward becoming a health professional, it is only legitimate to wonder what the right role for you is.
While no one can make this decision for you, a better understanding of what each role entails can help you set your expectations and make a smarter choice. Let's start with the most common medical professions below.
Clinical or Medical Office Administrator
If you have a knack for organization and management, look no further than becoming a clinical or medical office administrator. This role allows you to work alongside medical doctors and surgeons, oversee staff members, and manage each team to ensure the smooth running of all operations within a clinic or medical office.
Administrators working in healthcare will have a wide range of duties and responsibilities, including handling insurance claims and AOBs in medical billing, keeping up with regulatory compliance, and managing finances.
Health Specialist
If you are entering the healthcare industry because of a specific interest or passion, you might consider becoming a health specialist. Health specialists offer a wide range of services to their patients, including providing consultations, creating ad hoc treatment plans, and making prescription drugs available.
Health specialists will have a thorough knowledge of a specific field, and their salary or working hours will depend significantly on their niche and whether they choose to open their own clinic or work in a hospital.
Some examples of health specialists include epidemiologists, nutritionists, phlebotomists, ophthalmologists, obstetrics, occupational health specialists, and dermatologists.
Pharmacist
Becoming a pharmacist can help you fulfill your passion for science, technology, and biology while also enjoying direct contact with patients.
According to statistics by the Bureau of Labor Statistics, in the US, the average salary for pharmacists stands at a whopping $125,690. However, the competition has been consistently getting fiercer over the past few years and, today, there are over 312,550 pharmacists actively operating in the US.
So, although this could be an extremely rewarding career choice, make sure to set your expectations correctly before diving into an educational journey that can be as long as 6-8 years!
Medical Assistant
Although most careers in healthcare will require you to undergo a long educational journey, some roles can be just as rewarding and offer low entry barriers. For example, you can become a certified Medical Assistant in as little as nine months, and this role will allow you to take advantage of timetable stability (i.e.: you'll rarely have to work in emergency care) and job security. In addition, with remote work becoming more prevalent in recent years, medical providers have begun incorporating virtual medical assistants into their workforce, giving you the option to work from home.
If you are choosing to become a Medical Assistant, consider choosing a reputable training course in the local area. For example, opting for a medical assistant program in New Jersey can increase your chances of securing a spot in one of the state's best hospitals, such as the Morristown Medical Center or the Hackensack University Medical Center at Hackensack Meridian Health.
Registered Nurse or Nurse Practitioner
The unprecedented pressure the global healthcare system had to cope with during the past few years has confirmed that nurses are the true backbone of the industry as a whole.
So, choosing to enter the workforce as a nurse, working to become a Registered Nurse, or seeking continued education to become a Nurse Practitioner can help you unlock a truly rewarding career. Nonetheless, before choosing this medical career option, take time to understand what to expect from your future salary, growth opportunities, and work schedule.
Mental Health Specialist
It has never been more important for the healthcare system to be able to provide inclusive mental health care to communities across the country. You can contribute to making these services even more accessible and affordable by becoming a psychiatrist, psychologist, counselor, or mental health professional.
Physical Therapist
Physical therapists are medical professionals dedicated to helping people recover from injuries or improve their quality of life when living with disabilities or chronic pain. Becoming a physical therapist isn't just a truly rewarding option, but it is also one of the best alternatives to enjoy high job security. After all, this profession is growing much faster than average, at a rate of 18%.
Clinical Laboratory Technicians
Clinical and medical laboratory technicians often work behind the scenes in hospitals, clinics, and other medical environments, and they cover a crucial role throughout the patient's journey to recovery. From collecting and analyzing samples to aiding with medical research, these technicians work to improve diagnostic accuracy and boost treatment efficiency.
EMT or Paramedic
Becoming a paramedic or Emergency Medical Technician (EMT) is a valid option for those individuals who work at their best under stress, are able to calmly respond to emergencies, and are looking to enter the healthcare industry immediately.
Although becoming an EMT will help you play a central role in the life of people and the community as a whole, don't forget that, depending on where you are operating, this job can be incredibly stressful!
Doctor or Surgeon
Lastly, if you have the necessary academic determination and passion, you might look into how to become a specialized doctor or surgeon. Although this job can be personally rewarding and financially convenient, it is important to keep in mind that the journey to becoming a fully-licensed and experienced surgeon can take up to 13 years.
Suppose you're interested in pursuing surgery and are explicitly considering the ABSITE exam online. In that case, it's worth noting that the ABSITE is a crucial assessment for surgical residents and plays a significant role in their training and progress. The ABSITE exam online provides a convenient and accessible platform for residents to test their knowledge and measure their growth. By incorporating online resources and practice exams tailored to the ABSITE, aspiring surgeons can effectively prepare themselves for this important milestone in their surgical careers.
Ultimately, any of the careers above can be the right option for you – make sure you know what to expect from the relevant job market once you graduate!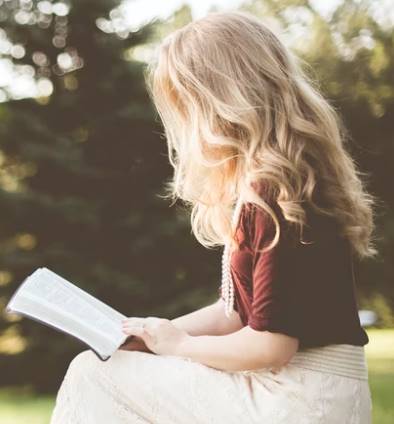 Speaks from heart, always too passionate and driven by emotions. Spins the words with kindness & sharpness, intriguing your ever-inscrutable minds.