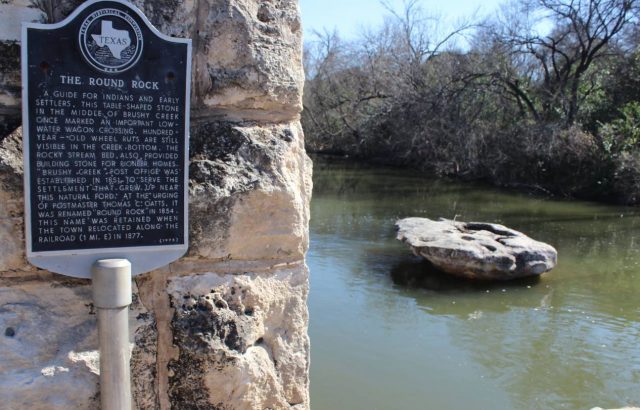 Are you pondering your next move and seeking the perfect city to call home? Allow us to present to you the case for Round Rock, TX. With a wealth of benefits ranging from a bustling economy to vibrant outdoor activities, moving to Round Rock, TX, is an attractive option that's hard to overlook.
This rapidly growing city, conveniently nestled north of Austin, expertly marries the inviting charm of small-town living with the exciting opportunities usually found in larger metropolises. Its burgeoning job market, exceptional education system, and amiable community spirit have led to its recognition as an ideal place to establish roots, whether for families, young professionals, or retirees.
No doubt, the outdoor enthusiast in you will be thrilled by the move to Round Rock, TX, thanks to the city's extensive selection of parks, trails, and open spaces that offer a perfect venue for various recreational pursuits.
But it's not just nature lovers who will feel right at home here. Food aficionados will find themselves in a culinary heaven as Round Rock boasts an incredibly diverse food and drink scene that serves up everything from local Texas BBQ to flavors from around the world. In addition, the city's close proximity to Austin gives residents easy access to the dynamic cultural, musical, and artistic scene of the capital city, without having to grapple with the day-to-day hustle and bustle. (1)
A Thriving Economy
Round Rock's economic outlook is one of the strongest in the country, making it an attractive option for anyone looking to move.
Job Opportunities
First and foremost, the job market in Round Rock, TX, is booming. With major multinational companies like Dell choosing this city as their home base, there's no shortage of job opportunities here. In addition, the local economy also thrives on small businesses and startups, providing even more career options.
Low Cost of Living
Interestingly, despite the thriving job market, the cost of living in Round Rock is surprisingly affordable. This combination of economic prosperity and affordable living standards is a significant factor for those considering a move to Round Rock, TX.
Excellent Education System
The quality of education in Round Rock is another big selling point.
Top-Ranked Schools
Round Rock boasts some of the highest-ranked schools in the state of Texas. These schools offer comprehensive and quality education that rivals even the most prestigious schools nationwide, making them a top choice for families moving to Round Rock, TX.
Higher Education Opportunities
Beyond primary and secondary education, the city is also home to the Round Rock Campus of Texas State University. This provides a fantastic opportunity for those seeking higher education close to home.
Great Community Atmosphere
Friendly Residents
Another reason to move to Round Rock, TX, is its residents. The city is known for its friendly and welcoming community. The locals are always ready to lend a helping hand, and you'll feel at home in no time.
Various Community Events
The Round Rock lifestyle is not just about work and education. The city offers numerous community events throughout the year that bring people together and foster a strong sense of community.
Outdoor Activities and Parks
If you're someone who loves the outdoors, then moving to Round Rock, TX, will delight you. The city boasts numerous parks and outdoor spaces, providing plenty of opportunities for activities like hiking, biking, and bird watching.
Delicious Food and Drink Scene
Diverse Cuisine
If you're a food lover, then you're in for a treat. Round Rock's food and cuisine scene is diverse, offering everything from delicious local BBQ to international fare. The city is a foodie's paradise.
Craft Breweries and Wineries
To complement the vibrant food scene, Round Rock also offers a growing number of craft breweries and wineries. These establishments provide a fantastic place to unwind after a busy day at work or play.
Health Care Facilities
In terms of healthcare, Round Rock has top-notch facilities, ensuring its residents have access to quality medical care when needed. This is a crucial aspect for anyone thinking about making the move to Round Rock, TX.
Music and Cultural Festivities
Round Rock's cultural scene is another compelling reason to move. You'll find an array of music festivals, art exhibits, and cultural events happening throughout the year.
Ideal Climate
Round Rock offers an ideal climate for those who love sunshine. With mild winters and plenty of sunny days, it's perfect for outdoor enthusiasts looking to enjoy the city's many parks and recreational facilities.
Proximity to Austin
Round Rock's close proximity to Austin also offers the benefit of big city attractions without the big city congestion. You can enjoy Austin's vibrant music scene and cultural events, and then return to the peace and quiet of Round Rock.
Safe and Secure
And lastly, Round Rock is one of the safest cities in Texas. This ensures that you and your family can enjoy all the city has to offer with peace of mind.
Conclusion
In conclusion, deciding to move to Round Rock, TX, is about more than just changing your address. It's about embracing a vibrant community, a thriving job market, top-notch education, and outdoor recreation, all nestled within a city that's safe and full of charm. As you consider your options, remember the numerous benefits that await you in Round Rock. The rich lifestyle, friendly neighbors, excellent healthcare facilities, and the exciting food and drink scene are all compelling reasons that make a move to Round Rock, TX, an excellent choice for anyone in search of a fulfilling and enriching life.
When embarking on this new chapter, the process of moving can seem daunting. However, with the right help, your move to Round Rock, TX, can be a smooth and stress-free experience. This is where a trusted local moving company becomes invaluable, helping you transition seamlessly into your new home and community.
Speaking of moving help, InNoutMovers, your local moving company in Round Rock, is equipped to assist with all your moving needs. With a team of experienced professionals who understand the nuances of relocating, they offer comprehensive moving services to ease your transition.
Whether you're moving from within Texas or from out of state, you can count on InNoutMovers to handle your belongings with care and make your move to Round Rock as easy as possible. After all, moving to a new city should be an exciting adventure, not a source of stress. Let InNoutMovers help you embark on your new journey in Round Rock, TX, with ease and peace of mind. (2)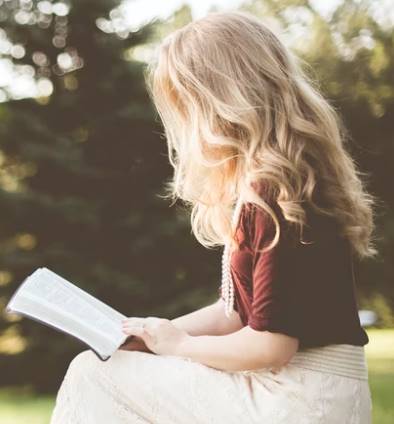 Speaks from heart, always too passionate and driven by emotions. Spins the words with kindness & sharpness, intriguing your ever-inscrutable minds.