One in 5 people, 1.4 billion, are highly sensitive, according to Dr. Aron, a psychologist. Do you belong to this tribe?
Highly sensitive people have highly sensitive nervous systems. In other words, you, as a highly sensitive person, get very strong signals from people, situations, things which affect your peace of mind, health, and overall well-being.
This is a reason why you need to take the things into your own hands and make your life easier.
How can a highly sensitive person survive? Here are 10 things every hyper-aware personality should try to avoid.
1. INAPPROPRIATE BEHAVIOR
Highly sensitive people are kind, caring and have good manners. They're always happy to help others. A highly sensitive person watches out every single word coming out of their mouth because don't want to offend or hurt other people. That's why they don't understand why someone needs to be rude, aggressive, senseless.
People's inappropriate behavior hurts them; it makes them angry.
2. DETAILS.
A highly sensitive person puts a great effort on details. They just can't escape over-analyzing! They spend hours and hours thinking, taking into consideration every single detail, before making a final decision. Nevertheless, that final decision is over-analyzed again, and it seems like a never-ending process.
Paying attention to details can be exhausting.
3. CONFLICTS.
Conflicts produce a bunch of strong negative emotions, a tensed atmosphere which affects someone's mood and health greatly. Highly sensitive people are not from those people who provoke a conflict; they certainly don't enjoy the whole drama in it. Highly sensitive people tend to be peacemakers.
Conflicts may ruin their entire day. Days. Weeks. Even months. Horrible.
4. BEING IN FRONT OF OTHER PEOPLE.
Public speaking, presenting themselves, exercising in front of other people: Highly sensitive people's worst nightmare! Why? Simply because they have that strange feeling like everyone's eyes get stuck on them. Moreover, they believe, everybody waits for them to make a mistake! And they can't breathe, their hands shake, they blush.
Being in front of other people is uncomfortable and makes their heart jump like crazy.
5. NOISE, SMELLS, HUNGER.
Highly sensitive people are strongly affected by them. They can't stand being in crowded places as they drain their whole energy. Some smells may irritate them in a way they are not able to tolerate them. If a highly sensitive person doesn't eat properly, they get digestive problems or headaches.
All these things lead to a low level of concentration and bad mood.
6. CAFFEINE.
Having a cup of coffee in the morning can help for a better concentration. But, what happens when highly sensitive people consume a great amount of it? -It irritates their heart, their hands are shaking, it leads to insomnia. And not only in coffee; some amounts of caffeine can also be found in a dark chocolate, black and green tea, ice-cream…
Caffeine makes them feel anxious.
7. LACK OF SLEEP.
Not only it makes them feel tired, lack of sleep irritates in the way that highly sensitive people lose their whole energy. They feel incapable of finishing all the tasks throughout the day. Insomnia has even a worse effect on their health; it breaks their harmony and makes them feel angrier.
Lack of sleep can literally break their day.
8. A STRESSFUL JOB.
Too many tasks to be done, too little time. Add to all this a pressure and you get a stress! Highly sensitive people feel upset when they have a lot to do at work because they tend to give their best at each task. Everything needs to be perfect, done in a high quality. They don't want things that are done halfway.
A job that requires multitasking plays on their nerves.
9. PEOPLE WHO DON'T CARE ABOUT THE ENVIRONMENT.
Nature. Our home. Highly sensitive people are connected to nature. They find their peace in it. Their mood is improved there. Nothing can be more irritable to highly sensitive people than those people who tend to destroy the place they live in. They just don't want to understand that.
Not caring about the environment threatens their peace of mind and makes them despise others.
10. THE PROBLEMS OF THE WORLD.
Poverty, Hunger, War, Violence… It seems like they never end. A highly sensitive person gets hurt when they see or hear about bad things that happen to someone else in the other way of the world. They feel even more badly because of their inability to help them. Their heart is literally broken.
Witnessing violence watching TV news, reading newspapers or stories on the internet should not be their cup of tea; they'll feel deeply disturbed and annoyed.
Avoid all these things. Take care of yourself, highly sensitive people!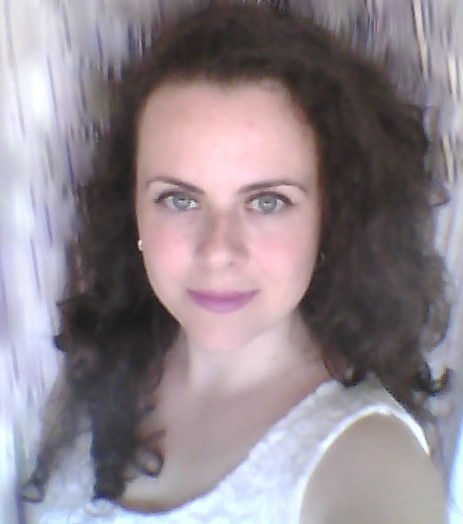 Sandy White is a creative writer with a vivid imagination. The power of curiosity leads her to explore people's inner world which is portrayed in her articles.