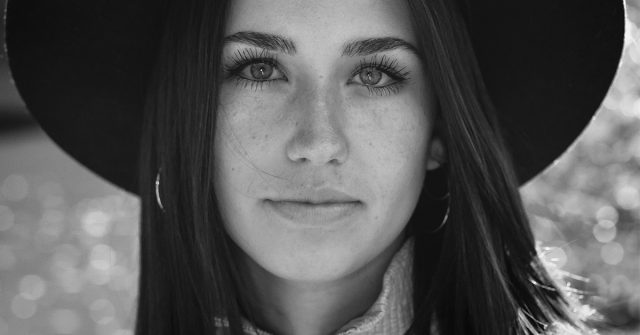 A tough and fearless alpha woman – sounds so powerful, right? Well, it's no wonder since this kind of woman is the embodiment of power. Alpha women are this rare breed of strong, brave, confident, independent, and driven human beings.
This kind of woman doesn't tolerate injustice. She doesn't stay silent when someone tries to criticize or belittle her. Instead, she stands up for herself and shows what she's made of.
Alpha women are well aware of their worth and they don't need other people's approval or compliments to feel good in their own skin. They know exactly who they are and how much they value. They are aware of their individuality and uniqueness and they believe they have what it takes to make the world a better and safer place to live in.
Here are 10 things that make all tough and fearless alpha women so special:
1. THEY RESPECT THEMSELVES
Alpha women are well aware of all the struggles and hardships they've gone through so as to get where they are in life now. They're aware of their resilience, strength, and courage, and most importantly, they make sure no one ever takes that away from them. Are you wondering how they do that?
They invest huge amounts of time and energy in acquiring new skills, gaining knowledge about the world around them, and improving themselves on both personal and professional level.
2. THEY ARE NOT AFRAID TO BE SINGLE
An alpha woman doesn't have to be in a relationship so as to feel happy, fulfilled, and whole. This kind of woman simply doesn't allow her relationship status to determine and shape her happiness and sense of fulfillment.
An alpha woman is whole on her own and she enjoys her own company. But, she is undoubtedly open for true love to find her.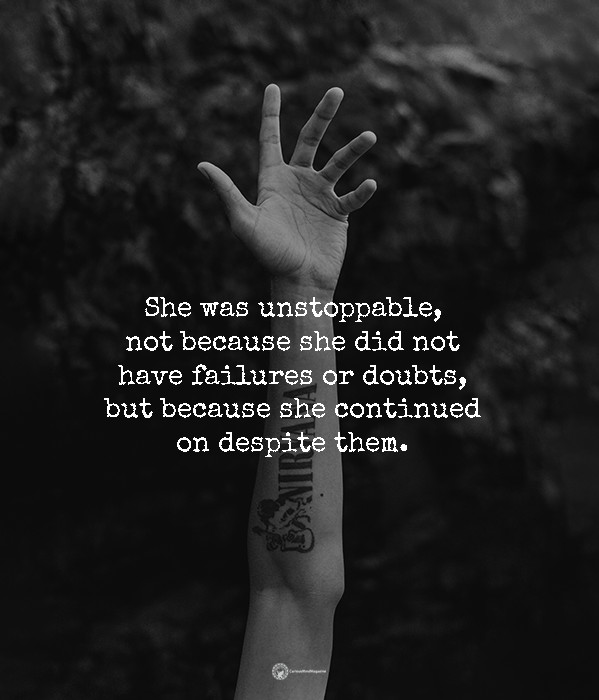 3. THEY HAVE CLEAR GOALS AND THEY'RE NOT AFRAID TO PURSUE THEM
A tough and fearless alpha woman knows what she wants in life and how to get it. She doesn't sit around and wait for things to fall from the sky. Instead, she determines what her main goals are, makes a plan on how to achieve them, and goes ahead with it.
4. THEY ACCEPT THEIR PHYSICAL APPEARANCE
Tall, short, thin, overweight – they accept their appearance. They feel comfortable in their own skin and they embrace their bodily imperfections.
And yes, they consume healthy food and they work out but not with the intention of changing themselves so as to make others like them more. Instead, they do this because taking care of their overall health is their number one priority.
5. THEY DON'T ALLOW THEMSELVES TO BECOME DEPENDENT ON ANYONE
This doesn't mean that they feel ashamed to ask for other people's help or support when they have a problem to deal with. It just means that they are smart and resourceful enough to handle their problems and plan their own lives on their own.
6. THEY DON'T PLAY THE VICTIM ROLE
Yes, even tough and fearless alpha women are subjected to mistreatment once in a while. But, wallowing in self-pity and despair is out of the question for them. Instead of dwelling on their mistakes or blaming themselves for something they never did, thereby allowing others to have power over them, alpha women do everything in their power to turn the situation around and stand up for themselves.
7. THEY NEVER SETTLE FOR MEDIOCRE AND ONE-SIDED RELATIONSHIPS
When an alpha woman loves, she loves truly and deeply. That's why if the man she's dating is not capable of loving her with the same intensity as she loves him and if he's incapable of treating her the way she deserves, then she won't think twice about breaking off the relationship and leaving her partner for good.
8. THEY DON'T PUT UP WITH TOXIC PEOPLE
Strong and self-respecting alpha women have no time to waste on narcissistic, selfish, manipulative, negative people. Life is too short to allow toxic individuals to drain your energy, destroy your happiness, and hinder your growth, and alpha ladies are perfectly aware of this.
That's why the moment an alpha woman senses that someone she knows fits the category of toxic people, she makes sure she removes them from her life.
9. THEY DON'T WASTE THEIR TIME TALKING ABOUT OTHERS BEHIND THEIR BACKS
Smart, tough, and driven women have more important and interesting things to do than gossip about other people. Instead, of focusing their attention on what's going on in other people's lives, they focus their attention only on their own lives.
They work on themselves, gain knowledge about the world around them, work towards their goals, and live their lives to the fullest.
10. THEY TURN THEIR MISTAKES INTO VALUABLE LESSONS
We all make mistakes, but only the smart, confident, and courageous people learn from them. And this is exactly what all alpha women do.
Instead of dwelling on her mistakes and failures or letting them undermine her self-esteem, an alpha woman confronts them, analyzes them, and searches for ways to do better next time.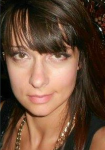 Riley Cooper is a professional writer who writes informative and creative articles on topics related to various fields of study. Written with love and enthusiasm, her articles inspire readers to broaden their knowledge of the world, think and get ready to act. If you have a general question or comment please fill out the form and we will get back to you as soon as possible https://curiousmindmagazine.com/contact-us/