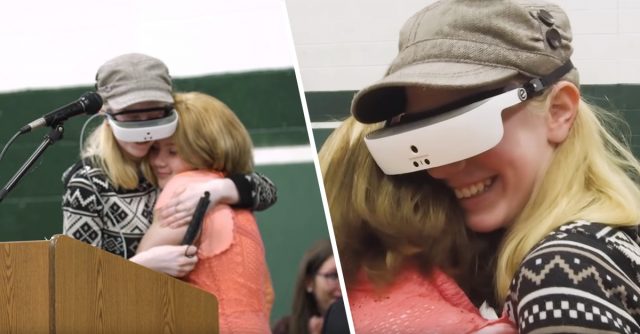 Serenity Aug is an 11-year-old girl that has been legally blind since birth. Thanks to eSight, a company that produces advanced electronic glasses which let visually impaired people see, Serenity's wish to really see for the first time ever came true.
More than a thousand people came to Pine River School, in Michigan, to help raise money for the lovely girl's new eSight electronic glasses.
When eSight asked Serenity what she wanted to see the most with her new glasses, well, we're sure that none of the people present in the gymnasium expected to hear the answer she gave.
Serenity expressed her wish to see her best friend that lived 26 hours away from her.
And her best friend was, in fact, there in the same school sports hall as her.
"I missed you so much" is what Serenity's friend told her to which she responded: "I missed you more." These words and the look on the faces of the two girls showed how happy they were when they were finally reunited.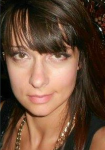 Riley Cooper is a professional writer who writes informative and creative articles on topics related to various fields of study. Written with love and enthusiasm, her articles inspire readers to broaden their knowledge of the world, think and get ready to act. If you have a general question or comment please fill out the form and we will get back to you as soon as possible https://curiousmindmagazine.com/contact-us/