Smartphones have plenty of features designed to make our lives easier and more entertaining. There are tons of apps out there that can do all sorts of useful and fun things – it's just a matter of finding them.
To save you the trouble from shuffling through the vast app offering, we've compiled a list of 12 cool apps that are both fun and practical.
ProShot
Designed for all levels of photographers, this app will help improve your skills and provide you with a myriad of useful tools to play with. It allows you to adjust focus and light during shooting, to zoom with just one finger, and much more. If you are into photography, make sure you check it out. (Source)
Remote Mouse
This app will allow you to 'convert' your smartphone into a remote control for your computer. This feature can be especially handy if your mouse or keyboard are malfunctioning or are simply running low on battery.(Source)
AppDetox
If you are app addicted to the point that it interferes with your daily obligations, then this is the perfect app for you. It will not only help you decrease your mobile phone use, but will also allow you to block access to any program for a certain time period.
This digital detox will free up enough time for you to focus and get some work done.(Source)
Moovit
Moovit is a public transit app and mapping service trusted by over 50 million riders across more than 1200 cities.
The app, which adds a new city every 18 hours, offers the most robust and detailed public transit information, constantly updating the line schedules and tracks changes in public transit services.(Source)
Marvin
If you are an avid reader, you will simply love this app. Not only does it provide standard features like choosing background and font colors, it also offers additional info on the book's author, characters, history and even more.
In addition, Marvin will categorize your books by title, author, series, serial number, date changed or read.(Source)
Cool Reader
Cool reader is another app intended for those passionate about reading. Widely considered to be one of the best reading tools for Android smartphones, it supports a vast range of file formats including fb2, epub (without DRM), txt, doc, rtf, html, chm, tcr, pdb, prc, mobi (without DRM) and pml.
This app also allows users to customize the text size, font, background color, page margins, adjust line spacing and the brightness of the screen.(Source)
Layout
Instagram's Layout app allows you to create fun and unique layouts by remixing your own photos and sharing them with friends. You can either choose photos from your camera roll or use the built-in Photo Booth to take spontaneous photos and instantly see them laid out in various combinations.
Layout's smooth, intuitive process allows limitless freedom of creativity to change the look of your regular photos and convey a mood or a theme.(Source)
Clap! Phone Finder
This app will definitely soothe those panic attack that come about whenever you can't find your phone. As the name of the app suggests, simply clap your hands and your phone will produce a sound which can be easily customized.
Voila! By the way, it is also worth mentioning that this app is 'easy' on the battery and will not drain too much power.(Source)
Linkedin
Linkedin is a social networking site designed specifically for the business community. This professional social network will allow you to stay 'up to date' with the latest news in your industry, and will also help you land a great job and build your own network of useful contacts.(Source)
5K Run
This app is designed for 'entry level' runners and provides precise guidelines on how to get in shape in 8 weeks. It lays out a detailed work plan which consists of three 30 minute runs per week over the course of eight weeks.
The program includes running mixed with power-walk breaks, with the ultimate goal of running a 5km distance. It also features built-in player and an interesting bonus and rewards system to keep you motivated for training.(Source)
SoundHound
Say you are listening to the radio and you really like this new song that is playing at the moment. If you don't know the artist, just turn on this app and it will not only identify what song is being played, but will also get you the song lyrics. Moreover, SoundHound can identify a song for you even if you simply hum the melody.(Source)
MyScript Calculator
Let's be clear, this is not your regular calculator found on any smartphone, as it can perform mathematical operations using your handwriting.
It works by converting your handwriting into digital text, so all you need to do is write the mathematical expression on the screen of your smartphone and the app will deliver the results instantaneously.(Source)
Please Share…
.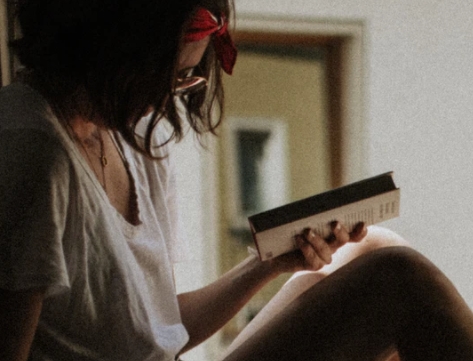 A professional writer with over a decade of incessant writing skills. Her topics of interest and expertise range from health, nutrition and psychology.