Modern parenting approach has its good and bad sides – on one side we are creating little spoiled brats, on the other, we are trying to be more aware of what parenthood really means and how our deeds can affect our children for life!
A parent that is truly aware of its profound and an inspiring role will always have a grain of self doubt when it comes to own parenting style. Parents constantly need to be aware of their position of being role models to another human being.
They need to know that their behavior and habits will affect and determine the future of their offspring! Regular self-reflection is thus the key to good parenting!
Based on recommendations from several children development experts, we have put together a brief parenting manifesto containing some practical tips – hopefully, you will be inspired enough and will try to avoid making some of the following parenting mistakes:
1.NEVER! – BE A WEAK LEADER!
According to a famous US nanny Emma Jenner, modern parents are almost afraid of own children and do not dare to set proper boundaries. This makes them weak leaders in the eyes of own children! A parent needs to be an example of a good leader – this will create stability and safety for your kids!
2.NEVER! – FORGET TO SET THE RULES!
Children need rules. Strangely enough, they even like rules! Rules offer a sense of routine, direction and guidance. Rules also give children clarity and ultimately safety. It is therefore extremely important to set some rules. Once rules are established, they should be valid both for children and parents – the most important thing about rules is to stick to them and to remain consequent, otherwise you might lose your child's respect!
3.NEVER! – PREACH AND THEN DO DIFFERENTLY!
It is funny to hear and see parents who preach to their children and then do the opposite! We need to model the life that we preach to our children. In other words, what you show your children as a certain behavior they will model too and subsequently behave in the same way! Simply, teach your kids by your own example!
4.NEVER! – IGNORE FEELINGS!
If your child is afraid, sad or angry simply listen and pay attention to its feelings. The worst thing that you can do is to make jokes or ignore feelings. Ignoring your child or making jokes to get your way out of the situation can leave long-term consequences – your child might feel emotionally neglected, disrespected or less loved.
So next time when your child is sad or angry, simply hug it and recognize the importance of their emotions. When the child is calm again, talk about your mutual feelings. Your child will feel safe and protected and will be able to trust you.
5.NEVER! – BE OVER PROTECTIVE!
Trying to protect your child is almost an instinctive parental reaction! But sometimes parents overdo it! If we try to protect our children too much or too often, they will have no opportunities to learn from own experiences nor to explore own boundaries.
Over protection with children will later leave them with a feeling of failure, when they see that the world around them is not that easy to tackle. They will have no tools and mechanisms for self-protection. Too much protection can produce persons who, when facing life problems, can turn to withdrawal or even depression, as they cannot handle the hardships of the world! So teach your children that it is ok to make "mistakes" as they actually are life lessons.
6.NEVER! – TREAT YOUR CHILD AS YOUR FRIEND!
Every parent wants to have a perfect relationship with their child. This doesn't mean that they should level up with their kids and start behaving like peers or friends. For example, if you start discusing your concerns or even worse, (relationship) problems with your children, it may give them a feeling of worry or insecurity.
Further, if you show that you are helpless or don't know what to do in a certain situation, your children might lose respect for you and will perceive and treat you as their equal. In short, don't burden your children with own emotional problems but rather teach them by own example how to positively solve the obstacles!
7.NEVER! – SOLVE PROBLEMS!
If your child encounters some problems at school, do not run straight away to school to solve them – rather talk openly to the child and teach him or her some self-management techniques so your child can be a problem solver – this will eventually create a sense of self-worth and self-respect!
Of course, if the school problems are too serious (bulling) then there is a need to step in and protect your child but it is extremely important to keep the communication lines with your children open. They need to know they can always count on you in times of distress! So, try to find a natural balance and support your children in their own problem solving, don't solve problems for them – this is a learning process both for parents and children!
8.NEVER! – GET YOUR PARTNER DOWN!
As parents, we probably thought we would never argue in front of our kids! Despite our best intentions, it happens that parents backfire at each other in front of their kids. Unfortunately, this is one of the most common parenting mistakes!
Children hear and see such behavior which they later model in their own relationships! Instead, show your child a loving relationship, set a proper example. If partners put each other down, children will never learn what a true love relationship is. Even in a case of divorce or a breakup, try not to put your partner down. And remember not to put children into position of taking sides as they love and respect both parents equally.
9.NEVER! – SEE YOUR CHILD AS AN EXTENDED VERSION OF YOURSELF!
Always try to see your child as an individual. You might be an extrovert while your child is an introvert – simply accept that our children are different and have the need to develop own personality. Naturally, encourage your children to make own life choices whether it is about choosing friends or future education. And certainly don't project your own ambitions or lost dreams onto your children, let them discover their own life passions and purpose.
10.NEVER! – BURDEN CHILDREN WITH GUILT!
Modern parents sometimes tend to give in quickly into the needs of their kids! Saying NO to your child might cause you to feel guilty. However, this can lead to having extremely spoiled kids. Saying "NO" means setting healthy boundaries and teaching your kids to fight for what they want or believe in.
What is more, apart from trying to get rid of own feeling of guilt, we should never burden our children with feelings of guilt either! For example, never say that you will feel bad if a child doesn't do something for you. Put differently, do not condition children's actions with your emotions! – you will create feelings of guilt, which will burden your kids! After all, love should be unconditional.
11.NEVER! – REWARD CHILDREN WITH MATERIAL REWARDS!
Establish a reward system for children that will create a sense of awareness and a higher cause – many parents make a mistake by buying stuff for kids in case when they get good grades; instead, they could give them emotional praise and offer a reward in terms of spending quality time together, reading a book or going to a movie! By receiving material rewards children will not learn about true motivation or unconditional love!
12.NEVER! – PRETEND YOU ARE OMNIPOTENT! SHOW YOUR MISTAKES!
Some parents tend to forget their childhood or adolescence period and often criticize their kids, forgetting that they were making the same "mistakes" in the past.
Especially in the adolescence period, parents and children get into frequent conflicts. In this period it is crucial that parents share their past experiences and valuable life lessons so their kids can learn from but also feel close to their parents. Sharing your own life wisdoms will give them coping tools, but will also teach them how to deal with direct consequences of own decisions. It will ensure a sense of responsibility too!
So, what should parents do in order to positively contribute to their child's development?
According to the Emmaschildren website, there 10 practical tips can assist you in raising an emotionally balanced child (additional information on the 10 tips is to be found via (www.emmaschildren.com) – we have made our top 5 list:
MAKE SURE NOT TO LABEL YOUR CHILDREN

MAKE SURE TO HAVE QUALITY TIME WITH YOUR CHILDREN

MAKE SURE YOU TEACH YOUR CHILDREN RESPECTFUL BEHAVIOR

MAKE SURE YOUR CHILDREN HAVE A PROPER DIET, SLEEP AND EXERCISE

MAKE SURE YOU DO NOT OVER SCHEDULE YOUR CHLDREN
And perhaps the most important rule of all – don't forget to say "sorry" to your children, if you are the one who needs to apologize for your behavior! Your children will appreciate it immensely!
.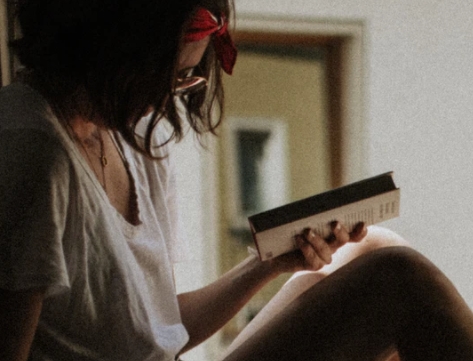 A professional writer with over a decade of incessant writing skills. Her topics of interest and expertise range from health, nutrition and psychology.