Highly sensitive people love deeply. They are honest and loyal unicorns. They have the kindest hearts. They pursue the wildest dreams.
A relationship with a highly sensitive person is like being on a roller coaster: they can bring you up in the sky and get you back to the ground. It's very exciting and fun.
If there is any highly sensitive person who has placed that magical love sparkle into your heart, here is what you need to do to make them happy.
1. TELL THEM YOU LOVE THEM.
3 powerful words coming straight from your heart: "I love you". Then, you're ready to see their eyes shining like a moonlight. They like to hear sweet words which makes their heart melts. Highly sensitive people are PURE FEELINGS.
2. SHOW THEM YOU CARE.
What the meaning of your words would be if you don't show what you mean? Show your affection. Show them support. Listen to what they have to say because a highly emotional person rarely opens their heart. You must be special when they do.
3. LET THEM CRY.
Highly sensitive people are soft, so soft that they notice things most people don't. They empathize with people, situations, tiny things, they suffer. They can get lock in themselves, crying for hours. Comfort them. Let them release their pain.
4. HELP THEM GET THROUGH AN OBSTACLE.
Nobody gets lost in their emotions the way a highly sensitive person do! It seems like they forget about logic when handling a difficult situation. They feel stuck like in a labyrinth. Hug them tightly. Assure them that everything will be fine. Offer them support. Be their shelter so they can feel safe in your arms.
5. SURPRISE THEM.
It doesn't matter whether it's a flower, perfume, going out to dinner… Just make them feel loved. Without any special reason. Express your gratitude for them being your lovably partner and you'll notice their eyes full of tears because they'll be happy.
6. UNDERSTAND THEM.
A highly sensitive person's emotion can get to a level where you'll see them crying and laughing at the same time. Very often. They may recall on their memories or get deeply affected by people and situations around them. Their reactions go to extremes. They just can't control them.
7. JOIN THEM.
On the exploration of their deepest emotions. Don't let them alone with their thoughts! Their thoughts are powerful. They do a lot of daydreaming. Highly sensitive people are physically next to you, but their mind wanders the whole world. Be a part of this wonderful journey.
8. AVOID CRITICISM.
Don't criticize them too much. Highly sensitive people may interpret your intentions wrongly when you try to criticize them. They will forgive you but will never forget, for sure. Your criticism may sound like an attack, and they will release all their anger on you. Sooner or later.
9. ENGAGE IN A MEANINGFUL CONVERSATION WITH THEM.
If a highly sensitive person gets bored, they'll listen but they'll not continue the conversation with the same interest intensity. People who are highly sensitive want to talk on different and interesting topics. They are curious about things that go beyond the usual. Things that are deep, connected to souls and passions.
10. FOLLOW THEIR FREE SPIRIT.
Highly sensitive people are like the autumn wind, playing with some yellow leaves. They want to feel the morning dew, dance on the first December snowflakes, fell in love with the Northern lights, capture all the beauty of this world. Go on adventures with them.
11. APPRECIATE THEIR LOVE.
Appreciate their love for you. Appreciate the fact that they chose you. Highly emotional people can't maintain a relationship with everybody. They don't want to. They don't let everyone enter their door. Appreciate their trust in you.
12. ACCEPT THEM THE WAY THEY ARE.
With all their good and bad sides. With all their extreme emotions.
Love them greatly. These quiet people with loudest minds deserve your love.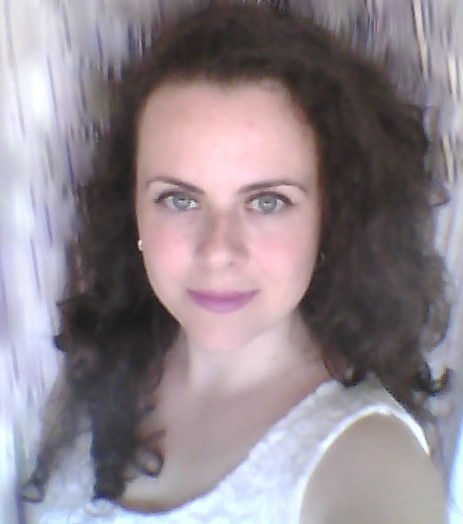 Sandy White is a creative writer with a vivid imagination. The power of curiosity leads her to explore people's inner world which is portrayed in her articles.