It is not every day you hear about a boy genius who has been accepted into two universities at the tender age of 12. Tanishq Abraham of Sacramento , who already holds three degrees, was acknowledged and received acceptances to the University of California, Santa Cruz, and the University of California, Davis. Abraham plans on majoring in bio-engineering.
His parents spotted his unique intelligence at the early age of four, when he joined the IQ society of Mensa. Mensa is the oldest and leading high IQ society in the world, which is open to people who score at the 98th percentile or higher on a standardized, supervised IQ intelligence test.
Being accepted into Mensa at age four is an accomplishment in itself. Not only did Mensa acknowledge him, but he has also received a recognition letter from the one and only Barack Obama.
By the time he was seven, Abraham had already been attending community college in Sacramento. When he turned 10, he graduated from high school and had already earned three degrees.
Not only a boy genius, but Abraham was also believed to be the youngest graduate at American River College, which is a community college in Sacramento.
In an interview with NBC News, his father stated, "We tested him and discovered that he was pretty smart. we were surprised when we started giving him advanced stuff and he was picking it up really fast."
"I think if he puts his mind to it, he can achieve whatever he wants. We're supportive of whatever he wants to do," added Abraham, a software engineer.
Abraham also told NBC that Tanishq hopes to become a doctor, a medical researcher, and even the president of the United States.
According to The California Aggie, he began taking courses at numerous colleges, which include Stanford University, UC Berkeley and American River College in Sacramento.

At Stanford, he took math courses extended by their Education Program for Gifted Youth (EPGY) and completed five grades in the short span of six months. As for UC Berkley, he finished an online chemistry course and graduated with straight A's.
Apart from his academic achievements, Abraham has spoken at public events, making him the youngest person to attend NASA Ames, a major NASA research center based in the Silicon Valley, and speak and bestow a poster at NASA's conference in July of 2012.
Not only that, but he has also been invited to speak at a TEDx council that was organized in Sacramento in the year of 2013.
However, despite all of his current accomplishments, his mother told The California Aggie:
"In terms of social and emotional issues, he is a very social (and) mature child, he is like any other child," said Abraham's mother. "For his educational needs, it has been a bit difficult having to choose between something like two great schools. The most challenging we have had to work with is the educational system. But we face the challenges you know, for Tanishq and his want to learn."
Tanishq says child geniuses are often seen as odd. "When you think of a genius, you think of a mad scientist kind of thing," he said.
But he stated that he is just a normal kid who enjoys learning and microscopes, while also playing video games. "I just think learning is fun," Tanishq said.
Abraham aspires to be a doctor by age 18 and the president of the United States. For a boy his age, it seems the only logical course to take. If we believe in ourselves, in our intelligence and work hard to achieve success, anything is possible.
.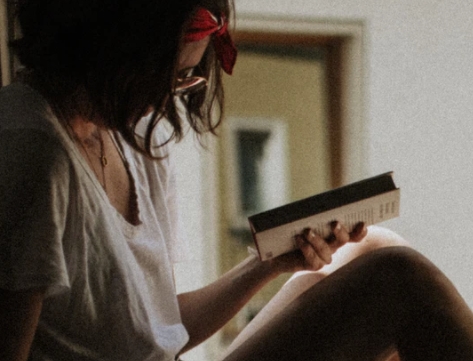 A professional writer with over a decade of incessant writing skills. Her topics of interest and expertise range from health, nutrition and psychology.