Every little girl's dream is to wear a white wedding dress and marry her price charming when she grows up. But for Thea, a 12 year old girl from Norway, that is happening a little too soon.
On Saturday, she's going to marry her thirty-seven year old fiancé, Geir. Thea is sharing her thoughts and plans about this special occasion on her blog. She is talking about the dress, the food, her hair and everything else connected with the wedding.
"My dream has always been that I want to be a vet because then I can work with horses and stuff like that all the time. But when I talked about it today so Mom said that I do not really need and work on some things or going to school now that I'm marrying Geir," blogged Thea yesterday.
You must admit that the first thing that came to your mind when you read this was: "There is no way this is real."
And guess what, you are right.
This particular marriage won't happen. However, the alarming number of 39,000 girls that are getting married before they turn eighteen is real. This is the case in countries like Niger, Chad and the Central African Republic, where more than two out of three girls are getting married before they turn eighteen.
This topic is becoming a global problem, and some predict that in this decade 142 million girls will have been married before they turn eighteen.
This blog was an idea of the campaign by Plan Norway. The aim of Thea's blog is to present the global problem of child marriage. Their plan is working. More than 660,000 unique visitors have visited Thea's blog. That is roughly 12 % of the country's population.
A lot of people were tricked by the blog's posts. And that's no surprise at all, since the blog is honestly and openly describing all the details around the wedding. Cakes, make-up, hair styling are just some among Thea's descriptions connected with the wedding. Thea also talks about the challenges of being a child bride and how that will affect her life.
Some of the visitors of Thea's blog think that her marriage is real. Therefore they are provoked to post heartfelt and sincere advice to Thea. Plan Norway is counting on shock and outrage about the idea of a child bride in Norway, and is hoping that the word will spread around the world.
"Actually I'm not very happy today just because I and my mom just arguing. I asked her if I could ask Sara and Annikenin wedding because I do so want them to come so they can know that we can remain friends even though I'm getting married and not see at school every day," writes Thea in a translated post.
"To open the eyes of Norwegians to these tragic facts, we needed to adopt strong measures. Therefore we decided to put the brutal reality in a Norwegian context, so that the whole population takes an active position and helps in the fight against child marriage. This has shown to be a very effective way of telling the stories," said Annika Diseth Yri, a Plan Norway communications staffer, via email.
Those who will visit Thea's blog will be directed to Plan International's "Because I am a Girl" champagne. The top of the blog says "Stopp Bryllupet" which means stop the wedding.
Then visitors will be provided with links to the campaign, Plan's work and how to sponsor a girl. Everyone is encouraged to join the champagne against child marriage. They can spread the word around via social media with the #stoppbryllupet tag.
Yri said that the campaign "Because I am a girl" has reached more than 10 million people. According to her, the wedding this weekend will be covered by global media, including television outlets from Germany and Russia.
Plan Norway has achieved their goal. More and more people are getting involved in the campaign to stop child marriage around the world.
"We believe this massive response is due to the fact that we chose to bring the issue of child marriage home to a Norwegian context," said Yri.
"We have seen that this has been effective method to get people engaged in the issue. We as Plan Norway are both impressed and grateful of the response of the Norwegian people.
People who normally don't engage in development issues, are now campaigning to stop child marriage and sharing our message."
The first story about this wedding was covered by Buzzfeed and the Independent.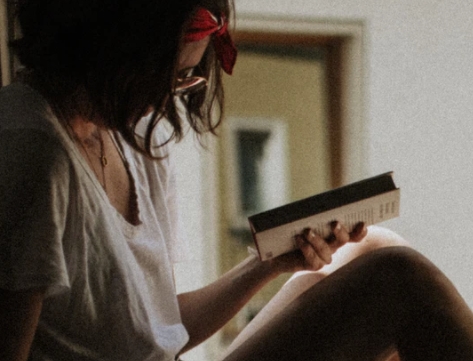 A professional writer with over a decade of incessant writing skills. Her topics of interest and expertise range from health, nutrition and psychology.