We all know how powerful music can be when it comes to its ability to help us face and cope with our emotions. In fact, music can be the cure in so many situations, and people have known this since forever.
Simply said, music can heal what the tongue can't say, and the thoughts can't explain. To see what music has helped people fighting with anxiety and depression The Mighty has asked people in their mental health community to share their experiences and the songs which make them feel at peace.
Here are some of their answers:
1. Imagine Dragons – Demons
Melissa F. finds the lyrics of this song to relate to the way she feels with her anxiety and depression and with how she wants to help her children relate to theirs.
"'Your eyes, they shine so bright / I wanna save that light / I can't escape this now / Unless you show me how' — To me, it says I want to help you and in turn you end up helping me," she writes.
2. Twenty One Pilots – Guns for Hands
Ashley A. finds this song as one that is very personal about depression and suicidal thoughts. "Its message is acceptance from others and learning to overcome it; turn your gun into a fist," she says.
3. Bring Me The Horizon – Sleepwalking
"When my anxiety was at its worst, I felt grey; the world was a monstrous grey mess. I was afraid, I wanted to scream. And then their music happened," explains Gianluca P. She felt whole again in the violence, power, and all the emotion in the song, as well as the rest of the band's songs. "I wasn't the only one suffering. I was not alone," she says.
4. Bill Evans – Peace Piece
"If serenity has a soundtrack, this is it," says Matt L., explaining that Bill Evans' song has given him much strength and support.
5. Kesha – Praying
Rebecca S. explains that this song brings her a peace of mind and soul regardless of when she hears it. "Every time I listen to it I feel like I am in control of my existence and I am worthy, which is one of the hardest things to accept when you are in that dark place. I let the tears flow and I am safe inside myself again."
6. Demi Lovato – Skyscraper
Shanelle M. finds this song powerful and full of hope. "It really speaks to me and comforts me on those types of nights," she says.
7. Green Day – 21 Guns
Myriah T. has found the juxtaposition of soft and loud as the perfect validation of the way she was feeling and how it sounded inside her head. "In the months leading up to my hospitalization for suicidal thoughts and actions back in late 2009 and 2010, I would listen to it on repeat to fall asleep…"
8. Coldplay – Us Against the World
Millie M. says that this song takes her away from her situation and gives her a break from all the stress and negative thoughts. "No matter what time it was, when I needed a break, I hit play and it just takes me to what feels like another world."
9. Joywave – Anemone
Wendy M. describes this song as one that cycles from a "suffocating, inescapable anxiety" into a "warm and comforting embrace." In her struggles, she found this song as especially helpful to escape the difficult place in her mind. She not only finds the calming tune as something she immediately latched onto, but she also says that the lyrics resonated with her as well.
10. Rita Ora – Grateful
This song reminds Taylor S. to be grateful for all the bad as well as the good, explaining that it puts the things she's been through and the way to where she currently is into perspective. "And that's something I need a constant reminder of — that I wouldn't be the person I am today without my anxiety and depression."
11. Tool – Reflection
Jayson H. says that this song has always helped him. "The lyrics actually reflect my experience coming out of depressive episodes; it is at first a song about despair, but it becomes a spiritual awakening." He hopes that everyone can find the strength and awakening the way he did.
12. Christina Perri – The Lonely
"I find myself laying in bed, crying and contemplating whether to continue to fight or not. I'll listen to this song on repeat and just get out of that dark emotional state," explains Sara E., who has found this song as one that speaks to her depression perfectly.
13. Casting Crowns – Oh My Soul
In a dark fight with her depression and anxiety, Morissa S. has discovered this song which helped her realize that "one more day" was all she needed "over and over no matter how many times it was needed." She sends a strong message she learned from this song: "I just needed to get through this one day at a time and that I was not alone."
14. Red Hot Chili Peppers – Under the Bridge
Rianna J. loves the feeling that this song gives her. "It really relieves my anxiety. Many Red Hot Chili Peppers songs help me tremendously," she says.
15. Oasis – Wonderwall
Lizzie W. explains how depression and anxiety are hard enough to cope with through a day, let alone a night. "…One night, my husband sang it to me and told me when I'm feeling down to listen to it. It's very calming. He said it will be like he's there being my rock," she says.
16. Jack Johnson – Breakdown
"Aside from being very upbeat, this song reminds me to let go of the unnecessary stress in my life. Even if it's for just a moment. Life can spin out of control in an instant and sometimes, the only thing you can do is breakdown," says Dania F., adding that this song reminds her that whenever she experiences a breakdown she only needs look around and see the beauty this world is abundant with.
17. Sia – Breathe Me
Rebecca H. says that this song describes and embodies the feelings of loneliness, anxiety, tortured thoughts, depression, relapse. "Being overwhelmed by your own inner demons and pain, having a breakdown and feeling suicidal, begging for help and hoping someone will listen."
18. Colbie Caillat – Try
This song helps Sara K. realize that she doesn't have to be perfect to be beautiful. "It helps control the thoughts in my head saying, 'You're too fat. No one likes you. You never do anything right. You're ugly. You only look good with a bunch of makeup on,'" she explains, adding that many of Colbie's songs seem to be very helpful for her depression and anxiety.
19. Van Morrison – Days Like This
Shane E. says that this song helps him come to terms with the fact that days like that happen and will pass. "Sometimes it's a real struggle and other means are necessary to cope, but sometime this song can lift the darkening veil over my mind."
20. Alessia Cara – How Far I'll Go from Moana
Even if it's a Disney song, Megan A says that it reminds her of how much more is out there and that her life doesn't have to be ruled by her mental health.
21. Lord Huron – The Night We Met
This song takes G.J C. to another place, away from the chaos in the head. ""It just reminds me of good times and good feelings, like I'm floating in space or under a thousand stars. I feel 'not in this world' and just in a place where I feel only the good."
Is there a song that lifts you up and calms you down, taking you away to another place? Which of these songs did you like the most?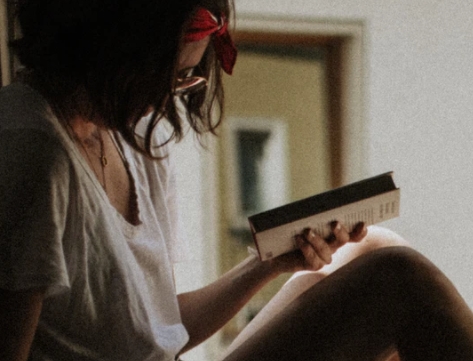 A professional writer with over a decade of incessant writing skills. Her topics of interest and expertise range from health, nutrition and psychology.