1.
"God is within her, she will not fall."
— Psalm 46:5
---
2.
"Be strong and courageous. Do not be afraid, do not be discouraged for the Lord your God is with you wherever you go."
— Joshua 1:9
---
3.
"Trust in the Lord with all your heart and lean not onto your own understanding. In all your ways acknowledge Him and He shall direct your path."
— Proverbs 3:5-6
---
4.
"Let all that you do be done in love."
— 1 Corinthians 16:14
---
5.
"Be strong. Be Brave. Be fearless. You are never alone."
— Joshua 1:9
---
6.
"And in Christ you have been brought to fullness."
— Colossians 2:10
---
7.
"Declare over yourself: 'God has not given me a spirit of fear, but of power, love and a sound mind.'"
— 2 Tim 1:7
---
8.
"I will never leave you or forsake you."
— Joshua 1:5
---
9.
"She is clothed with strength and dignity, and she laughs without fear of the future."
— Proverbs 31:25
---
10.
"But God demonstrates his own love for us in this: While we were still sinners, Christ died for us."
— Romans 5:8
---
11.
"Don't worry about anything, instead, pray about everything. Tell God what you need, and thank Him for all He has done."
— Philippians 4:6-8
---
12.
"Mightier than the waves of the sea is His love for you."
— Psalm 93:4
---
13.
"Charm is deceptive and beauty is fleeting, but a woman who fears the Lord is to be praised."
— Proverbs 31:30
---
14.
"You are loved more than you will ever know by someone who died to know you."
— Romans 5:6
---
15.
"Blessed is she who believed that the Lord would fulfill His promises to her."
---
16.
"It is not fancy hair, gold jewelry, or fine clothes that should make you beautiful. No, your beauty should come from inside you –the beauty of a gentle and quiet spirit. That beauty will never disappear and it is worth very much to God."
— 1 Peter 3:3-4
---
17.
"The Lord is my strength and my shield."
— Psalm 28:7
---
18.
"She opens her mouth with wisdom, and the teaching of kindness is on her tongue."
— Proverbs 31:26
---
19.
"Under His wings you will find refuge."
— Psalm 9:1
---
20.
"By the grace of God, I am what I am."
— 1 Corinthians 15:10
---
21.
"You are beautiful for you are fearfully and wonderfully made."
— Pslam 139:14
---
22.
"Let the morning bring me word of your unfailing love."
— Psalm 143:8
---
23.
"For I know the plans I have for you."
— Jeremiah 29:11
---
24.
"You are altogether beautiful, my darling, beautiful in every way."
— Song of Solomon 4:7
---
25.
"Whenever you feel unloved, unimportant, or insecure, remember to whom you belong."
— Ephesians 2:19-22 TC mark
.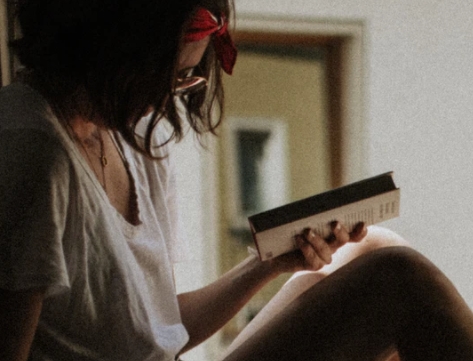 A professional writer with over a decade of incessant writing skills. Her topics of interest and expertise range from psychology, to all sorts of disciplines such as science and news.