At winter times snow leads our skin to sensitive foreheads and cheeks, cold winds leave us with itchy, flaky and dry skin.
Winter weather, as we all know by now isn't very kind to our skin. The cold, harsh and dry weather can leave us with havoc on our skin. Our skin often becomes dry, flaky, dull and sometimes even more sensitive.
The rest of our bodies thanks to the clothing we wear – stay protected, but our faces bear with all the unpleasant consequences during the cold months, each and every day.
And who wants to look tired with unhealthy skin when finally spring comes?
These homemade masks can work wonders for your skin, even people with skin issues from cracked cheeks, dry and dull foreheads to acne breakouts can use these masks to help them decrease the issues. When you will be making these masks try using only organic ingredients, because the skin is very sensitive to all the chemicals today's products can present us and you don't want to worse your problem by soaking up extra toxins in your skin.
Here are some five simple home made facial masks, with only spend few minutes every day. If you want to return that gorgeous skin look and to maintain a warm and youthful look keep reading.
Soothing Oatmeal Face Mask
Oatmeal is often found one of the favorite ingredients people want to use in their beauty masks. It's amazing for any skin types, including sensitive ones. There are also people who claim that it helped them to heal their eczema and acne breakouts. The oatmeal mask can be paired with yogurt and honey, to create a more calming effect.
1/3 cup oatmeal

½ cup warm water

1 tablespoon honey

1-2 tablespoons unsweetened yogurt
To prepare the mask first try sipping the hot water into your oatmeal and still for a few minutes until it cooled and plumped up nicely.
After that, you can add the yogurt and the honey, and blend it in a blender to combine it well and achieve a smooth texture.
Spread the mixture thickly all over your face and leave it for 10 minutes and then wash it with warm water.
You could also use this mask for other parts of your body, for example where you have skin issues from eczema. For your body areas, you can leave the mask for a bit longer before washing.
This face mask is amazing for skin with dry, scaling and peeling issues. Both the coconut oil and the avocado provide hydration and moisture to the skin, meanwhile, the honey helps the skin to heal.
½ raw avocado

2 tablespoons honey

½ tablespoons coconut oil
The avocado should be smooth and creamy before you blend it with the rest of the components. Spread it on your face (be sure to avoid your eyes) and leave it on for 10 maybe 15 minutes. After that clean your skin with a warm towel and rinse your face with lukewarm water.
Skin-Lightening Papaya Face Mask
The papaya fruit is one of the richest fruits with antioxidants in it and thanks to its enzymes, the old and dry skin cells will be slightly removed for a healthy skin. Lots of people call this amazing ingredient the wonder-fruit.
½ papaya

1-2 tablespoon honey

¼ tablespoon lemon or lime juice
After peeling, remove all the seeds and slice the papaya and put it in a blender to achieve a smooth mixture. After the papaya is blended, put all the other ingredients in a bowl and mix it by hand. Spread it all over your face (be sure to avoid your eyes) and leave it on for 10 to maybe 15 minutes. After that rinse your face and enjoy the amazing effects this fruit has on our skin.
Even if you are using natural organic moisturizing ingredients, you should again be careful with the use of it every day. For best-achieved results, try using it once a week.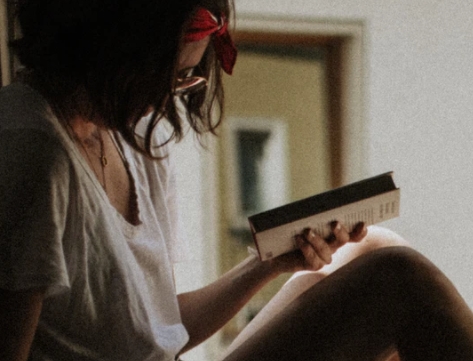 A professional writer with over a decade of incessant writing skills. Her topics of interest and expertise range from health, nutrition and psychology.