We are human beings. Our skin is hungry for touch. We need it as we need air to survive. And when I say "touch", I don't mean the one that is artificially provoked by technology, I mean a real one, human.
When words fail, a physical touch has the power to convey the message and maintain a connection. A simple handshake can set the roots to a great friendship and bring peace. A professional massage can evoke all your senses. One hug can make you feel safe. One kiss can communicate millions of things.
And right at that moment, you feel chills of warmth shattering your whole body. You are overwhelmed by a wave of positive emotions. You enjoy the real beauty of being understood and loved. A physical touch is a real bliss.
Here are 3 reasons why you need a physical touch every day.
1. IT TRANSFORMS NEGATIVE ENERGY INTO POSITIVE. IT IS CRUCIAL FOR COMMUNICATION.
It is a fact that we are more drawn to people whose energy vibes shine in all their positivity. A touch can give you a hope for a better tomorrow, a hand to the lightness at the end of the tunnel.
Each atom of your negative energy disappears after experiencing one single physical touch. Physical touch can change everything.
Physical touch helps us establish better communication with people around us. Sometimes, our words can get misinterpreted, but a touch can convey the true meaning.
2. IT HELPS WITH STRESS. IT HEALS WOUNDS.
You experience a real sense of joy when you hold hands with your partner, when you cuddle your kid, hug your father… All worries seem to disappear for a moment. You feel relaxed, energized, filled with support, loved, full of bright hopes.
Physical touch reduces stress. Moreover, it is the most powerful way of healing physical and emotional wounds.
We all have scars from our constant life battles, either on our body or our soul. What can be a better remedy for our pains than the influence of the physical touch?
3. IT IMPROVES INTIMACY. IT BRINGS PEOPLE TOGETHER.
How many times have you found yourself hugging your partner after a fight? Did you feel much closer to them? Physical touch eliminates all the sadness, worries, fears. It has the power to bring people together. It helps us build trust.
A text message or a call? An internet connection or face to face interaction? Is it the same feeling? People feel much more connected when they share their emotions face to face.
It's about real emotions. Human emotions! Physical touch simply cannot be replaced. No technology can do that.
Go on, hold someone's hand. Hug somebody today! Share your positive vibes.
Physical touch is magical. You will feel much better. I promise. 😊
Image: Kevin Biberbach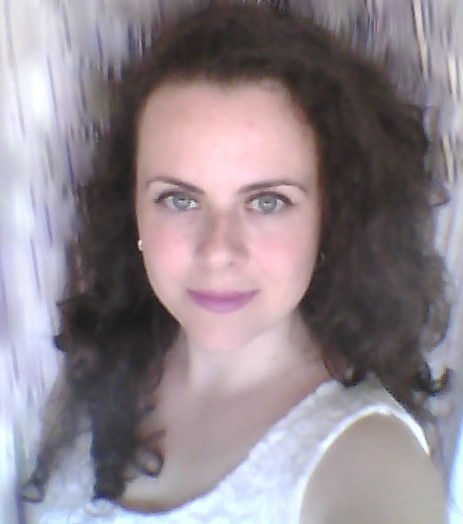 Sandy White is a creative writer with a vivid imagination. The power of curiosity leads her to explore people's inner world which is portrayed in her articles.