Whatever physical activities or sports you may enjoy participating in, one thing that can curtail your participation is suffering an injury. Most times this will be something minor, such as blisters, sprains, and strains but there is also the possibility that an injury can be much more severe. What we mean by that is an injury so serious that it requires long term treatment and rehabilitation.
Thankfully, if such a traumatic event were to happen, the advancement in modern medicine means your recovery can be quicker and complete. There are also centers which specialize in rehabilitative treatments and therapies for both amateur and competitive athletes. One of the most respected of these is www.greaterbostonperformancecare.com, whose specialist chiropractic, neurology, and musculature treatments have enabled countless athlete's injuries to heal to the point where they can return to peak performance.
Some of the stories in relation to recovering from serious injury are very inspiring. Some come from professional athletes, and others from amateur participants. In both cases, there may be different things at stake, in terms of a sports career, versus the ability to participate in a hobby again. Regardless of what the goal of recovery may have been, the bravery, persistence, and determination to heal and rehabilitate are impressive in all cases.
To give you some insight into these we are going to tell the stories of four individuals who have experienced a serious injury and recovered from it. If these stories do nothing else, they should give you the hope and confidence that should you ever be unfortunate enough to suffer a similar injury, the road to recovery, can have a positive destination.
Brittany Mosier – Soccer
While playing in a Memorial Day tournament Brittany Mosier was about to turn and tackle an opponent when an excruciating pain in her knee left her on the ground screaming in agony. She was carried off the field in shock and a couple of days later an MRI scan revealed that she had torn her crucial ligament.
She told her soccer coach that she was determined to play again and attended every training session. She was jealous of her teammates playing but it gave her the drive and increased motivation to recover. And recover she did, following months of specialist treatment to build the muscles around her knee in order to prevent a further ACL injury.
After seven months the day came when she could join her teammates once again for a soccer match. Her injury was in the back of her mind, but it didn't stop her. It also means she appreciates every training and conditioning session as much as each soccer match. Her advice to anyone who suffers from an ACL is to 'Never give up'.
Peyton Manning – American Football
Anyone who follows the NFL, and indeed even some who don't, will have heard of quarterback Peyton Manning. What they may not know is how he recovered from serious injury to reach the top of his sport for a second time. Manning was one of the most respected quarterbacks in the NFL, with a Superbowl win, pro-bowl wins, passing yards records, and numerous MVP awards, all achieved while playing with the Indianapolis Colts.
Then in 2011, he suffered serious injuries to his neck muscles and also required spinal fusion surgery. He was out of action for 12 months, and many sports commentators suggested he had played his last game. But Manning was having none of it and went through intense rehabilitation to get to the point where he could attempt to throw a football again.
Despite all his efforts to reach full fitness, the Colts released him, and in 2012 he signed with the Denver Broncos. The Colts loss was the Broncos gain, as Manning proceeded to not only reach his previous performance levels, he exceeded them. He broke further passing records, and in January 2016, 5 years after many had written him off, Peyton Manning won his second Superbowl, in what would be the final, triumphant game of his career.
Brian O'Driscoll – Rugby Union
If we were to list the records and accolades that former Irish rugby union player Brian O'Driscoll has, we could run to several pages. However, there may not have been any, had he not sought rehabilitation for a serious injury he suffered to his shoulder in 2005. The tackle which injured him was known as the 'spear tackle', and it dislocated O'Driscoll's shoulder. Such was the outcry that followed, the International Rugby Board outlawed that type of tackle thereafter.
O'Driscoll recalls that at the time of the tackle, he thought he was about to break his neck, and die. Thankfully, he didn't, although it was still serious enough to require surgery, several stitches, and over 6 months of rehabilitation. When he returned to playing duties, O'Driscoll went on to have one of the most successful careers any rugby union player could have.
For his club side, Leinster, he won 3 Celtic League titles and 3 Heineken European Cups. With Ireland, he captained them to win the 6 Nations Championship twice, including a grand slam in 2009, has the second most international appearances in the world, and he holds the record for the most tries scored in the 6 Nations Championship.
Sophie Caldwell- Skiing
To suffer one broken elbow might be a huge setback for someone for whom skiing is their sport but imagine if you were to break both elbows in two separate incidents. Wouldn't that be devastating? For Sophie Caldwell that is exactly what happened to her, and the worst of it was, one of the breaks occurred when she was mountain biking, not skiing.
Although the pain she suffered from the elbow breaks was painful, what hurt Sophie most was that she could not train or prepare for future skiing events in the way she wanted to, while she was going through her rehabilitation. To help her overcome the disappointment Sophie would set herself little mini-goals so that each part of her recovery became a victory, no matter how small the progress was.
The amazing thing was that these small gains seemed to accelerate her recovery and her rehabilitation took her quickly back to the condition she was in before her injuries. So much so that in 2015 she became the first American female to win a classic sprint World Cup ski event.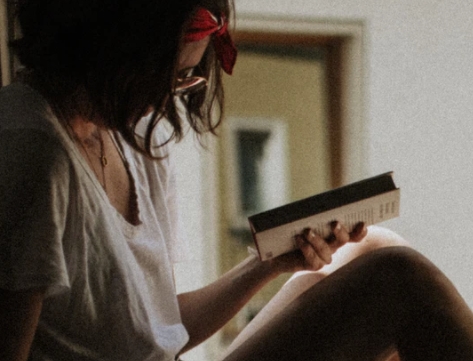 A professional writer with over a decade of incessant writing skills. Her topics of interest and expertise range from health, nutrition and psychology.