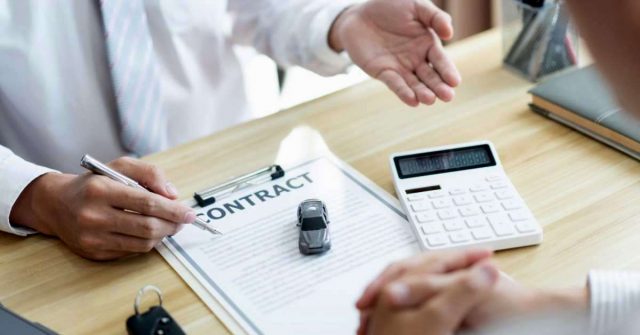 If you have bad credit and you try to find a loan to buy a vehicle can be difficult and stressful. However, there are some reliable online loan providers that are specialized in bad credit car loans and can offer you their service.
Bad credit car loans have high-interest rates, and it means that they are regular car loans with some adjustments. They require larger down payments, but there are many financial agencies that are willing to collaborate with you and offer you a bad credit loan.
Car loans are secured loans, which means that the car you are buying serves as collateral.
In this article, we can offer you some tips on how to increase your chances of getting approved for this type of loan, and we recommend several car credit lenders that offer services to people with bad credit.
Bad Credit Car Overview
A person has bad credit if he/she cannot pay bills on time, and it is very likely that he/she will fail to pay any future payments. This may lead to many negative repercussions and makes tougher to get a loan in the future, or they will get it with a higher interest rate. (1)
If your credit score is below 579, you may not be eligible for some types of credit, and you may be offered bad credit loans with higher interest rates.
The average car loan interest rates for used and new cars are presented in the tables below.
Average auto loan rates for new and used cars
| | | |
| --- | --- | --- |
| Credit Score | Average Rate for New Cars | Average Rate for Used Cars |
| 781-850 | 2.47% | 3.61% |
| 661-780 | 3.51% | 5.38% |
| 601-660 | 6.07% | 9.8% |
| 501-600 | 9.41% | 15.96% |
| 300-500 | 12.53% | 19.87% |
Report of the Experian's State of the Automotive Finance Market Q4 2021
Applying For A Car Loan With Bad Credit
There are several options for financing a car purchase, and you can choose between:
Banks

Most of the local and national banks offer car loans, but some of them may require financing arranged by dealers.
Credit unions

You may also apply for a car loan directly to a credit union, although they can sometimes require a dealership. The bad side of this type of loan is that it may require you to be a member of the credit union to qualify for it.
Online lenders

They are very suitable because they immediately inform you whether your application is approved. In some cases, they even offer a preapproval so you can have an idea of the payments and the interest rates before you apply for the loan and may offer you a lower interest rate because they have lower ongoing expenses for running their business.
Car dealership

There are some dealerships that offer their own financing, and in case they do not offer this service, you will still have someone else to make car purchases through the dealer–arranger financing.
4 Best Car Credit Loans For Bad Credit
If you want to take a car loan and you have bad credit, your car can act as collateral. This is a type of secured loan, and you will not be exploited by the enormous competition in the car loan industry. So here is the list of the 4 best bad credit loans:
1. MyAutoloan.com: Best Option For Bad Credit Car Loans
This company has been active since 2003 and has had thousands of customers. It has a network of credible lenders and offers various financing options, such as refinancing, leasing, and car loans.
In addition, they update their website continuously and offer the lowest rates on a daily basis. Your APR will be determined when they consider your credit score.
There is no application fee, and you can use the same application for four different loans.
The application is fast and easy, but you need to fill out an application form with your basic information and mortgage status, in case you have one.
When the application is completed, you will receive many offers from different lenders and receive your money in less than 24 hours.
The only bad side of this application is that it can ask for many details.
2. CarLoans.com: Best And Fastest Car Loans For Bad Credit
This is a free service that is believed to be one of the fastest and they will reach you within minutes after the application for instant approval.
The ARP range between 0% and 25%, and the rate depends on your geographic location, credit history, and vehicle type.
They won't charge you with interest, but the dealer will, and the lender is responsible for the lending decisions, so the platform will not intervene. Therefore, you should read the terms and conditions carefully and ask your lender if you are confused about something.
They have a very easy loan request process, and in the application form, there are four steps to complete. After that, they approve the loan the same day, and there is no application fee. However, not everyone can apply due to eligibility criteria.
3. DriveTime.com: Trusted Auto Loans for Good and Bad Credit
They have over 136 dealership locations across the country, so people can have easy access to their services. They have already served millions of customers and have positive reviews and highly satisfied customers.
The loan approval is quick, and you can complete the form in just two steps. Their website also features an advice center which you can use free of cost. They guarantee the protection of your personal information, but you meet their eligibility criteria to get your request approved.
4. LendingTree: Trusted Auto Loans For Bad Credit Drivers
This platform offers services for new and used cars, and the company allows you to get a 36-month, 48-month, or 60-month purchase.
They are not lenders, and when you submit the application form, they connect you with five different offers with different repayment and payment amounts and interest rates, and you can easily compare and choose the loan type you prefer.
The application is quick and easy, and there are no charges fees for it. It offers multiple services, and your personal information is secured. However, it is required to have a stable income.
Applying For A Car Loan Through Dealership
When you lend money directly from a credit union, a bank, or a financing company, it means that you are directly lending. When you use direct lending, you can get your credit terms in advance and negotiate with your dealer. In addition, you can compare with other dealers and identify the best dealer for the purchase.
Dealership financing
You can also apply for a loan through a dealership that offers various financing options, but you should be careful because they might not offer you the best deal because they profit from it.
In some cases, they offer special incentive programs sponsored by the manufacturer with lower interest rates. But, they may require a good rating, so you should check if you qualify for this type of rating.
What to choose?
It is always best to choose the option ( when you choose between bank and dealership) that saves you more money. You can get preapproved in a bank or a credit union before you head to the dealership that accepts bad credits and gathers some quotes. This might be a better solution if you are a person with bad credit than choosing a dealership.
Please note that applying for a car loan can affect your credit score and if you apply for a few loans in a short time period may negatively impact your credit score.
4 Auto Repair Loans For Bad Credit
All vehicles, sooner or later, need some repair work, and sometimes you may find in a situation when you cannot afford to pay the repair costs and you need an emergency car repair loan.
But what happens when you have a bad credit score? Is it possible to qualify for an auto repair loan with this type of score?
The answer is Yes, as there are lenders specialized in serving customers with bad credit scores, and you can view some of them in the list presented below:
CreditLoan.com
This platform has already served more than 700.000 customers and the personal loans they offer can be used for various purposes, including car repairs. The loans vary from 250$ to 5000$, and you can get the money deposit on your account the next day after the application.
PersonalLoans.com
When you apply on this online platform, you can get an auto repair loan between $500 and $35,000 with a repayment of 3 to 72 months, but you must prove your financial responsibility by proving that you do not have any active bankruptcies, late payments or debts that you can't pay off.
They operate in every state, and you may be able to get the needed money in less than 24 hours.
CashUSA.com
You can apply for an auto repair loan from this platform without paying an application fee, and it is a great option if your car repair is expensive. Just by filling out the form on their website, they will connect you with a network of reliable lenders. They can offer you a car repair loan that ranges between $500 and $10,000. The interest rates vary between 5.99% and 35.99% and may help you with improving your finances.
BadCreditLoans.com
This platform also has a simple form that you have to fill out, and you get connected with a lender, although you have bad credit. The loan may vary between $500 and $5,000 with interest rates of 5.99% up to 35.99% and loan terms of 3 to 60 months.
You need to show proof of regular income, and your application request will be approved in less than 24 hours.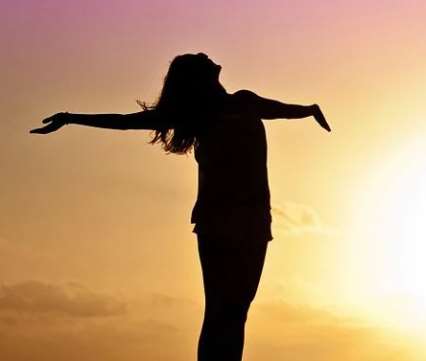 Ana Miller is a creative writer. Her topics of interest and expertise range from psychology to all sorts of disciplines such as science and news.