In Malaysia, a street singer was giving a performance in the hope that he'll attract the attention from a nearby audience and make some money, but no one appeared to show interest in his performance or take a moment to listen to him sing.
The musician was about to finish and call it a day when all of a sudden a miracle happened – he had an audience in front of him. And not just any kind of audience, but the cutest and most appreciative one.
This Malaysian street singer's audience consisted of 4 adorable kittens. Yes, this is not a joke. While the busker didn't manage to catch the attention of the people around him, he did catch the attention of these 4 cute kittens.
As he was playing his guitar, the sweet kitties sat in front of him and patiently and enthusiastically listened to him singing. Obviously, the cute kittens didn't think that showing someone appreciation for a minute or two wasn't a waste of time. And while these cute little creatures didn't understand the words of the song, they did like the tune and they enjoyed the performance.
The kittens sat without any movement until the busker finished his show. And when he finished singing, he thanked this adorable, supportive, unique audience for watching his performance.
Scroll down to check out the video.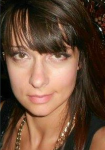 Riley Cooper is a professional writer who writes informative and creative articles on topics related to various fields of study. Written with love and enthusiasm, her articles inspire readers to broaden their knowledge of the world, think and get ready to act. If you have a general question or comment please fill out the form and we will get back to you as soon as possible https://curiousmindmagazine.com/contact-us/