Did you know that our furry friends enjoy shopping?
Well, Zira, a lovely 4-month-old Corgi, certainly enjoys shopping for stuff.
Zira's owners took her on a shopping trip to Target and they took photos of her excited, human-like expressions to the shopping and posted them on her Instagram profile.
In a Facebook post, Zira's owners said:
"We spontaneously decided to go to Target yesterday morning, and took Zira. She absolutely loved it! Zira got new treats and a toy. While we were turning a corner, this woman shopping saw her and freaked out! She couldn't stop going on and on about how cute Zira was."
"Zira just started licking her, and the woman loved it. She even picked Zira up and let her kiss her face! She kept telling us what a beautiful and sweet dog, Zira is. Just another day of Zira spreading love and joy to the world… She loves meeting new people and getting attention!"
So far this adorable puppy has 57.9k followers on her Instagram profile and her photos make everyone fall in love with her instantly.
Following are some of Zira's photos. Enjoy.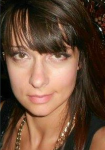 Riley Cooper is a professional writer who writes informative and creative articles on topics related to various fields of study. Written with love and enthusiasm, her articles inspire readers to broaden their knowledge of the world, think and get ready to act. If you have a general question or comment please fill out the form and we will get back to you as soon as possible https://curiousmindmagazine.com/contact-us/