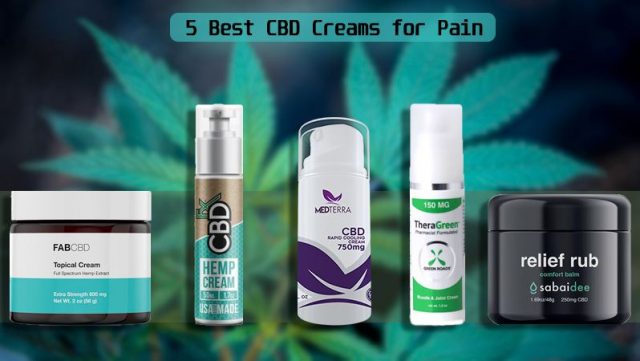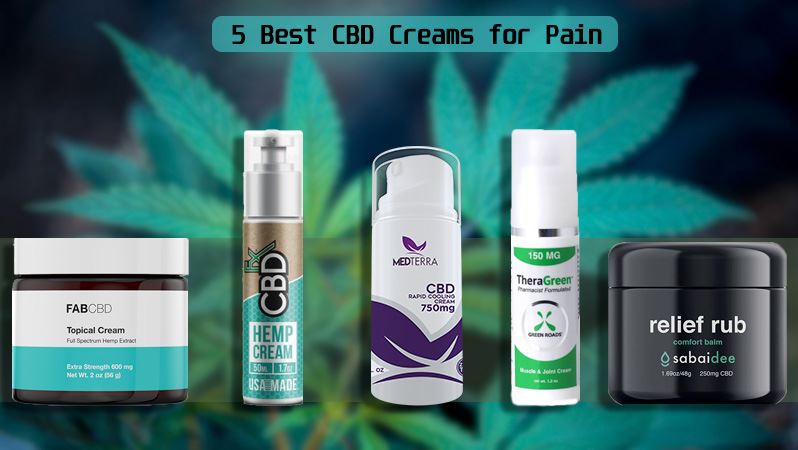 In this article, we'll look at the best CBD creams for pain – inflammation, arthritis, muscle, and joint discomfort; how to apply them and their benefits. There are different brands of CBD creams on the market today, but how do you find the most efficient?
We've carefully reviewed each brand and picked our top five.
What are CBD Creams?
CBD creams are topical products that contain cannabidiol, used for effective pain relief. Cannabidiol is the main ingredient in CBD creams. They are found in hemp and don't have any mind-altering effects.
Hemp contains less than 0.3% tetrahydrocannabinol (THC). THC is the psychoactive ingredient, but because it's in a minute quantity, it doesn't get you high.
The cannabis flower is usually infused in certain oils like olive and coconut oils, to extract the active ingredient, cannabidiol.
CBD creams may contain other ingredients including minor cannabinoids, terpenes, essential oils, herbs, and Vitamin E. These ingredients all have therapeutic effects and act alongside cannabidiol to alleviate pain.
How are CBD Creams different than other CBD Products?
CBD topical products are applied directly on the skin and not ingested. They are the ideal product for treating localized pain, ache or inflammation.
CBD creams do not enter the bloodstream. They act on the subcutaneous layer of the skin. Also, they are not subjective to the effect of the digestive tract – this makes them provide instant relief.
Below is a breakdown of the major differences:
| | | |
| --- | --- | --- |
| CBD CREAMS | CBD OILS | CBD GUMMIES |
| Applied directly on the skin | Ingested | Ingested |
| The effect is felt almost instantly | The effect is evident after about 40 minutes or longer | The effect is evident after about 40 minutes or longer |
| Topical application | Sublingual/oral | Oral |
| Suitable for treating localized pain | Suitable for treating generalized pain | Suitable for treating generalized pain |
Benefits of CBD Creams for Pain
CBD creams are known to provide relief from pain and inflammation, and also give a soothing effect to the skin. Researchers have confirmed the possible benefits of CBD cream for pain.
CBD topical is efficient in localized pains, like:
Treatment of arthritic joints

Healing muscular pain and discomfort

Reduction of joint inflammation

Treatment of skin conditions like acne, redness and itching.

The natural ingredients in CBD creams have moisturizing effects

Healing soreness in muscles and ligaments
Note that you shouldn't apply CBD cream on open wounds or cuts.
FAB CBD
FAB CBD is a leading brand for cannabidiol-infused products. Their products are the best CBD creams for arthritis pain, inflammation and other conditions. This CBD cream is made with 600mg of full-spectrum hemp and is about 3x stronger than the average relief cream.
This CBD cream is made with organically grown hemp in Colorado and extracted using the CO2 extraction process. An independent third-party, ProVerde Laboratories, run the test for these products.
Natural ingredients found in this cream, like coconut oil and aloe vera, help improve the skin condition.
Pros
They produce effective CBD creams at a reasonable price.

Highly potent; contain 600mg concentration of CBD.

They have the best CBD cream for people with sensitive skin.

Relaxing fragrance.
Cons
Due to the popular demand of this product, they are sometimes out of stock.
CBDFX Cream:
CBDfx offers CBD cream from organically grown plants in the US; extracted using the CO2 extraction technique. They are third-party tested via BioCann laboratories, and the results are on each product description page.
Their full-spectrum cream is available in a 50ml tube, containing 150 mg concentration of cannabidiol. This cream contains natural ingredients like activated charcoal, menthol, and willow board. These ingredients have a pleasant aroma and provide a cooling sensation to the user.
Additionally, the caffeine present in this cream helps stimulate blood flow and heal inflammation.
Pros
This CBD cream has a very cooling effect.

Their CBD topicals are available in multiple variations.

Provide free shipping to all 50 US states
Cons
There's minimal information about the company.
Sabaidee CBD Balm:
Sabaidee is a CBD company interested in improving people's health and wellness. They offer CBD relief balms made from organically grown hemp in Colorado. They are triple-tested for potency, quality and purity, through multiple laboratories.
Each jar contains about 250mg of cannabidiol, effective in pain relief. It has other ingredients like camphor oil, methyl salicylate, and tansy. These ingredients help boost blood circulation, treat inflammation and relax the nerves.
They donate to their partners to plant a tree for each purchase made. This company dedicates to improving environmental conditions.
Pros
High-quality CBD creams.

They have environment-friendly packaging.

Great customer service.
Cons
Their products have a higher price tag.
Green Roads CBD Creams:
This company produces CBD infused topical creams made from American-grown hemp. Their products are third-party tested and free from parabens. Using the broad-spectrum distillation process and CO2 extraction techniques, they make creams with 0% THC.
They have CBD creams for pain in various sizes and concentrations, to meet their customers' needs. Mint extract, lavender oil, cucumber and Vitamin E are all infused in their products. These CBD creams are known to provide relief from pain and inflammation while giving a soothing effect.
Pros
They have one of the best CBD creams for people with sensitive skin.

They have a wide range of products for moderate or high potency.

Their products have pumps and roll-ons which make application easier.
Cons
Delivery may take longer than expected.
Medterra CBD Rapid Cooling Cream:
This company prides in its US Hemp Authority certification. They produce CBD topicals with CBD grown and extracted in the U.S.A. These CBD creams are third-party tested, legal and contain 0% THC.
This company offers two potencies of their CBD cream – a milder 250mg and a high 750 mg infused CBD per bottle. This cream is available in a 100ml pump bottle. Other organic ingredients used in this CBD cream include arnica, menthol, ginger root oil, and lemon peel oil. They provide a fast, cooling sensation when placed on the skin.
Pros
They offer great prices for their products.

They use certified organic ingredients.

30-day money-back guarantee for unsatisfied customers
Cons
Their creams have a pleasant but medicinal scent
How to Apply and Dosage of CBD Creams
CBD cream, like every topical product, is applied directly on the skin. Take a small squeeze of the CBD cream; apply on the affected area, and gently massage in.
A rule of thumb when using CBD products is to start slow. Some brands have dosage guidelines on their labels, depending on the strength of the product.
CBD creams with higher concentrations, like 750mg, are used in small amount because of its high potency. Those with low concentrations will require a generous amount.
Are CBD Topical Products Safe?
CBD topical products are safe to use. As with other medications, you should apply with caution. They are applied only on the skin; not ingested.
There aren't any severe side effects when using CBD creams for pain or inflammation. However, some side effects associated with the general use of CBD are low blood pressure, temporary irritability, fatigue, changes in appetite, and other mild effects.
If after usage of the CBD cream, you notice any disturbing changes, consult a doctor.
Where to Buy the Best CBD Cream for Pain
You can buy CBD creams and topical from online stores, manufacturers, and physical stores. You can visit the websites of the mentioned companies for details on how to place an order. Some have information on physical stores and retailers you can visit or contact.
Be sure to check the ingredients in the creams before purchase if you have any allergies. Also, make sure the THC level is not more than 0.3%. The active ingredient in CBD creams is cannabidiol, and it should be present in a reasonable concentration.
Are CBD Topical Products Legal?
CBD products that contain 0.3% THC are legal at the Federal level. By law, the hemp must not contain more than 0.3% of THC, which is why it doesn't get you high.
After the 2018 Farm Bill, cannabidiol-infused products became legal in the United States. Although some states still have laws restricting their use. It is best to check the CBD status of your country before buying or using these products.
CBD creams are much more cost-effective for treating pain. They are made of natural ingredients and provide instant relief. FAB CBD is our top choice for best CBD creams for pain, followed by the other brands. They are efficient, affordable and made of quality ingredients.
Source Links
https://fabcbd.com/products/topical-cbd-cream/

https://cbdfx.com/collections/cbd-topicals/

https://www.getsabaidee.com/collections/all/products/cbd-balm

https://medterracbd.com/product-cbd-rapid-cooling-cream

https://www.austinchronicle.com/daily/events/2019-10-18/3-best-cbd-cream-for-pain-relief-lab-tested/

https://thecbdbreak.com/cbd-topical-cream/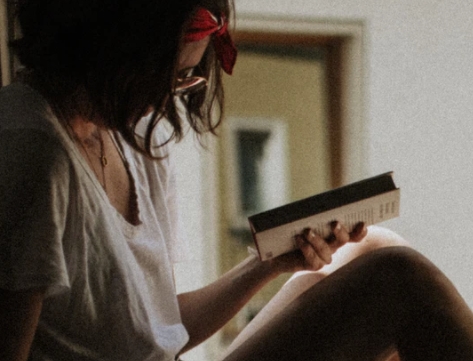 A professional writer with over a decade of incessant writing skills. Her topics of interest and expertise range from health, nutrition and psychology.