Foldable drones that shoot selfie images and videos are the new design boom in the field of mini drones and quadcopters these days. The big two 900 pound gorillas are the GoPro Karma are and the DJI Mavic. Both companies released their own version of a foldable selfie drone back in September 2016.
GoPro was the first to release their Karma drone, a sports foldable mini quadcopter that is designed like an action camera and build to be taken with you on your trips. One week later DJI brought their Mavic foldable drone into the game. What they actually did was squeezing their DJI Phantom 4 into a smaller size package and making it a foldable version.
Besides these two pioneering drones with foldable design, there were others to follow. In this article, we present you some of the coolest foldable selfie drones that you definitely NEED to know about this year!
# 1: the DJI Mavic Foldable Drone – full reviews summary right here:
We will start with the big boy in the gang. The DJI Mavic is the most interesting drone we have seen from DJI by now. The maker is making its drones friendlier thus pushing those more and more into the mainstream area, but what makes the Mavic such a special drone?
Going small normally means having to sacrifice many things, mostly the camera quality and extra features.
However, the DJI Mavic changes all of that. Despite being relatively small and quite portable it is capable of delivering excellent selfie images, battery life, and autonomous intelligence matching drones twice as big. Using the drone feels like when you first used a laptop and later compared it to a desktop computer.
This drone by DJI has been built with a lot of innovation. Namely, this is the company's first foldable drone and also their first that can be flown without the use of a controller.
In this mode, the owner switches to WiFi mode and connects his smartphone or tablet to the Mavic. This will certainly take away some of the fine-grained control that comes with the controller but it will surely enable beginners easier to manage.
Another third option is the combination of the two aforementioned modes, that is, simultaneously using the controller and the smartphone. You see, the DJI Mavic controller has a built-in holder for a smartphone so the owner can connect the two with the built-in wire within the controller, providing a live feed to the smartphone and more complex camera settings and autonomous modes. On the other hand, the remote will display more fine-grained control.
While the exterior of the drone is largely different from other drones by the company, its underlying software and components have a lot in common. For starters, they both have the downward facing optical sensors allowing the drone to hold in place and hover even when it's a bit windy outside. This also makes the Mavic able to hold its position indoors where there is no GPS signal.
The gimbal and the camera specs resemble a lot to those of Mavic's big brother, the Phantom 4, except in a smaller form. The two cameras record amazing 4K selfie videos and 12 megapixel still videos. The only downside of its camera is that it's not as wide angle as the one in the Phantom 4.
The DJI Mavic also has forward faced sensors that make it able to see what's in front of it allowing it to avoid obstacles and thus prevent crashes. Together with the camera, the sensors can also be used for gesture control, just wave your arms to the Mavic and the drone will lock on to the user then frame his face with his hands and shoot a selfie of you…This sounds so military tech!
Since this is the first real consumer drone from DJI the logic of the camera software differs from other drones built by this company. While the auto focus in all other DJI drones allows the user to concentrate on flying, the Mavic requires him to choose his subject first. This is because the idea behind the DJI Mavic is for it to be more of a selfie drone rather than a more general drone.
Although its small size gives it advantages, it also makes the Mavic have some disadvantages as well. Firstly, the legs of the drone are short resulting in little ground clearance. Also when compared to say, the DJI Phantom 4, the wind resistance of the Mavic drone is a bit uncertain, meaning it can get a bit harder to navigate the drone in stronger winds.
Despite its small size, this amazing little drone has the longest claimed range among consumer drones of more than 4 miles. It also has a terrific top speed of 40 mph.
For its intended target, the average consumers, this drone is just about perfect. Except for one small detail, that is the price. Namely, for its features, it has a quite reasonable price, but when we consider this to be a selfie drone for the average consumers, the Mavic is quite an expensive drone with the price at 999 dollars.
So maybe the Mavic is not for the "average" users but more likely for a less demanding professional which can use this great little drone to record pro level videos without spending too much money on its bigger brother the DJI Phantom 4.
Pros:
Small light weight and easy to carry foldable design

Has a great camera producing excellent quality selfie images and videos

Has all the bells and whistles of its bigger brother the DJI Phantom 4 at a cheaper price
Cons:
A bit too high price for its targeted market

Small legs makes it harder to land on grass and soft surfaces

Smaller body and motors makes flying in windy conditions harder
# 2: ZEROTECH Dobby Selfie Drone
ZeroTech's Dobby is the first foldable drone for selfie to actually start selling on the market. At first look, the Dobby mini drone feels like you're in a futuristic movie thanks to its foldable design and small size. When packed and folded this drone resembles a tiny pill and weighs less than half a pound. The Dobby is small enough to fit in a pocket. Certainly, this is hardly the smallest drone ever, but when compared to micro and nano drones this is not a toy.
Being spec-wise the Dobby Selfie has very nice features considering the price. Firstly, there is a HD camera shooting at 4K resolution and recording 1080p HD videos with a 13 MP camera. This camera shoots some great quality selfie pictures and videos, although not as much as the one in DJI Mavic but still way better than front facing cameras in smartphones. Dobby runs by a 2.3 GHz quad core Snapdragon 801 chipset with 2 GB of RAM, which is better than most drones out there.
Being made for the average consumers, the control of the Dobby isn't very hard. For this, the owner can use an application (fortunately available in English) installed on his smartphone and is also responsive to hand gestures. Getting it up in the air in the first place is so high tech and cool, that you can either tap it three times or use your voice to command it to fly. I bet you love that!
Interestingly during the first set up of this drone, the user isn't allowed to fly it indoors! The first several flights with the Dobby are locked into novice mode which means that the drone needs to be used outdoors with a GPS signal lock. After a 20-minute flight, the more advanced indoor mode is activated, which also allows the Dobby to land on the user's palm as well to take off on voice command.
Despite its somewhat moderate price, this drone even comes with a built-in GPS. So with the help of the installed app on a smartphone, the user can draw flight path for the drone to follow, allowing him to shoot some sweeping selfie videos or of other objects. It is also equipped with downward facing sensors allowing the drone to maintain its position and hover while recording that great selfie footage.
The Dobby can take up to 9 minutes of flight time, which is quite good for this type of drones, and of course, the user can always get another battery, which is easy to replace allowing for additional flight time.
With the latest software updates, the Dobby mini quadcopter now comes with more advanced features, which weren't available during its initial launch and there are target tracking and face tracking as well.
One negative point of the Dobby is that the camera doesn't really have a gimbal. The only control the owner does have over the camera is when he chooses one of the four preset positions, and he needs to do this prior the flight as he cannot control the camera. Also, the absence of gimbal means no physical stabilization built in so the Dobby depends on electronic image stabilization just like a standard smartphone, which is mostly fine for the purpose of this device.
Another downside of the Dobby is that it lacks an obstacle avoidance system. This means when flying in object tracking mode the Dobby may crash into a building or tree so the user needs to keep an eye on it and use it carefully.
ZeroTech's Dobby is one quite interesting and fun drone to have. It comes with a good build quality that can withstand some bumps and bruises here and there, and despite not having an English manual the application is indeed in English and the controls, in general, are not very hard to comprehend. The good thing about this amazing little selfie device is the support and continued development of the ZeroTech in the form of added features with each new firmware release.
All in all this is an excellent mini drone to have!
Pros:
Incredibly small and easy to transport

Easy to control with many functions for both novice and more advanced users

Good price considering the features and the specs
Cons:
Without gimbals, it makes a bit shaky videos

The complete absence of an obstacle avoidance system.
# 3: Hover Camera Passport – a mini drone that fits everywhere
Another foldable selfie drone that caused a rumble recently is the Hover Camera Passport. Now this device is very uniquely designed. Not only do the arms fold inside like the Dobby or the DJI Mavic, but the whole body of this drone folds in half just like a passport. Quite a catchy and suitable name, don't you think?
Another awesome design feature of this mini drone is that its screws are fully enclosed within the body making this selfie device very safe to handle even with its flying you can simply grab it midair without fearing for your fingers to get hurt. This also makes the Hover Camera Passport tough enough to occasionally take some beating and crashes.
And since the Hover Camera Passport is meant to be used by regular folks with no interest in learning all technical information about flying a drone, the Hover Camera Passport doesn't come with a controller, but same as the Dobby it's completely controlled by an App installed on the user's smartphone.
Now let's talk about the technical aspects of this mini quadcopter. The specifications of the Hover Camera Passport resemble those of the Dobby; they both have a 13 MP camera that records 4K selfie videos. However, this drone's camera is meant for taking a selfie or a close-up picture more than the one of the Dobby, because of the quite limited control range of 60 feet. Another similarity in both drones is that they are both based on the Snapdragon chipset giving them excellent processing capacity to handle all of their advanced features.
Another advantage of this drone in comparison to the Dobby is that it does have obstacle avoidance system in the form of built-in sonars. This system detects close by objects to prevent the Hover Camera Passport from crashing into them. It also comes with a downward facing camera that captures 100 FPS allowing this drone to know exactly where it should hover even when it's indoors without GPS signal.
Another plus is that the camera on this selfie quadcopter comes with a gimbal, but it's an entry-level one-axis gimbal. It even has a built-in flash, which is the first time we've ever seen a drone for selfie with one.
The Hover Camera Passport also has the usual advanced flying modes, like a Follow Me, Orbit and 360 Degrees Spin modes. The Follow Me mode displays a yellow square over the person in its view and with a double tap it switches to green color meaning that the Hover Camera Passport has locked on that person and will follow him. Of course, sudden changes in movement and fast runs will confuse this drone but it's good enough. Orbit is a very cool feature during which the drone circles around the user even while he is moving.
Pros:
Small unique design, safe enough to be held and handled

Anyone can control it quite easily and take excellent selfie recordings

Great camera for the price
Cons:
Very limited control range

Limited image stabilizer
#4: 7 Hawk 4k Folding Drone
We have a new entry of a selfie quadcopter from a company called Seventh Sense Technologies Limited. The basic principle of the 7 Hawk 4k is the same as other drones for selfie in today's round-up; foldable arms, small shape, easy transportation and a fair 4K camera which is mounted with the use of a 3D brushless gimbal giving the user excellent and stable selfie photos and videos.
The 7 Hawk 4k also comes with the usual Follow Me mode found in all other models of selfie quadcopters. So by now you should pretty much get the idea of what you get when purchasing this mini selfie quadcopter.
The unique thing about this mini drone is that it includes a watch that can be used to control the 7 Hawk 4K Folding. The watch is cool, in principle at least, the user would feel like James Bond when controlling a camera drone with his watch. However, in reality, things are a rather different. This watch has 11 buttons in total, some of which have dual functions along with the fact that the small buttons are not very responsive.
Pros:
Decent camera mounted on a 3D gimbal

Comes with every necessary flight mode
Cons:
The wristband controller is so bad that the control becomes annoying.
# 5: AirDog – The Autonomous Action Sports Drone
We are back to the big boys now. Here is the AirDog that is built to record selfie videos of action sports. This is quite noticeable when you consider the fact it allows five dedicated flight modes each customized for a specific action sport, such as bicycle riding, surfing, windsurfing, etc.
The AirDog is equipped with AirLeash, which is similar to the smart watch that comes with the 7 Hawk4K. This feature along with the smart calculations done by AirDog, enable this selfie device to predict the user's moves, and to stay on course while he has fun taking a great selfie.
While still with the same features as the other selfie drones in this review, it has a foldable body and the essential Follow Me mode. Yet, after several examinations, we can conclude that the AirDog is actually a member of a different league than the other selfie models on this list, except maybe for the DJI Mavic. First of all, it doesn't have a built-in camera, the user will need to supply their own action camera. Second, this selfie device receives commands from its own tracker instead of a smartphone, and it's neither small nor lightweight like the other selfie quadcopters here. Finally, the price of this drone reflects a whole "pro grade" direction.
Pros:
Excellent build quality

Many dedicated sports modes

Smart drone and knows what it does to take a great selfie shot
Cons:
Limited crash avoidance detection

High price for a selfie device

Doesn't come with a controller or a camera
So there you have it friends, these are the top 5 foldable drones for taking selfie worthy of your purchase in 2017.
Now it's back to you to make your choice. Do you agree with our recommendations or did we miss an excellent drone for selfie shots that deserves to be on this list? Please give us your thoughts in the comments below and be sure to share this article with all your drone loving friends on the social media.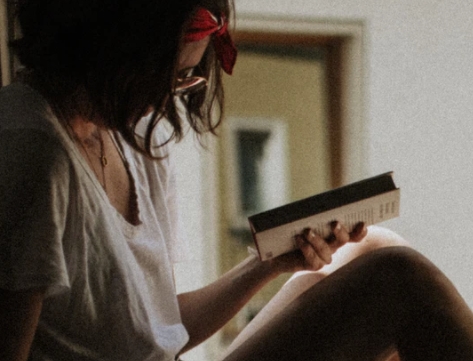 A professional writer with over a decade of incessant writing skills. Her topics of interest and expertise range from health, nutrition and psychology.