Bright lights, gatherings and plenty of merriment. It can only mean one thing: Christmas is upon us. As people seem to say every year, it really does come around fast. Aside from enjoying mince pies, you'll likely be on the lookout for presents. If you're wanting to treat a grandparent this year, look no further than these top five gift ideas.
Read on to find out more…
Not long ago, a monthly subscription tended to only include a magazine. Until subscription boxes became popular, that is. Now, there's a subscription service for pretty much every hobby and interest. One that specialises in your gran or grandad's favourite activity could be the perfect Christmas gift. After all, they don't have to leave their house to enjoy its contents – they'll be able to revel in their hobby from home!
Though liquid soap is essential, dealing with its packaging can be onerous, especially for the elderly. As you'll likely know already, some older people struggle sorting between waste and recycling. If this applies to your grandparents, you could always treat them to some package-free soap, shampoo and conditioner. Given the boom in zero-waste goods within the past few years, you're bound to find the hair and body care products to suit them.
You'll no doubt have heard of DNA Genealogy kits – family history is a huge interest at the moment. So, why not introduce your grandparents to it? They may just be fascinated to learn all about their ancestry! Better still, you could share in the activity, and grow closer to your grandma or grandad in the process. All while learning about your heritage, of course!
Let's be honest, is there anything cosier than a soft pair of slippers? But when it comes to this garment, only the best will do – especially if you're buying for a grandparent. That's why it's important to visit a site or store that offers premium slippers for people who may need extra support when standing or walking. Mobility Solutions, for example, stock a wide range of comfortable, practical slippers.
Pre-paid streaming service
Does your grandparent love to indulge in a good series? Do they like going to the movies, but sometimes find the experience tiring? If the answer to either is yes, how about gifting them a streaming service this Christmas? They'll then have a wealth of shows and films at their fingertips.
Christmas shopping for grandparents has never been easier! Choose any one of our suggestions, and they're guaranteed to fall in love with their present.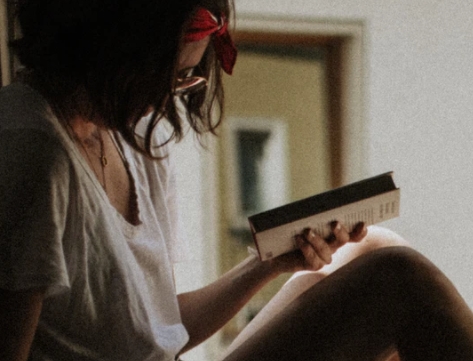 A professional writer with over a decade of incessant writing skills. Her topics of interest and expertise range from health, nutrition and psychology.