Toilet paper is more than a commodity. It comes in different textures, colors, production methods, size, durability, and a lot of other things to meet your requirement. It was a simple cleaning product in early times and used to clean the body. It was known as a hygienic process to clean all the germs. In the present time, this piece of paper has turned into a massive and booming industry with several factories and units. We now have a variety of toilet papers with their own identity.
It is often seen as a long strip of pierced paper in the form of standard toilet paper. It is rolled around a paperboard to make it easy for people to use and store. We will look at different types of toilet paper in this article.
The Types of Toilet Paper
A simple, single-layered toilet paper is available in fascinating varieties and some of them are as follows:
1. Ply Toilet Paper
Ply means the thickness and layers of a material. This type of toilet paper contains a single layer of paper. All of the toiler papers were 1-ply, and with time, several layers were introduced. Due to a single layer of paper, 1-ply toilet paper is not much durable but given the technology advancements, a single layer could be thicker, stronger, and durable than 2-ply or 3-ply products.
It is very effective and costs less than other types for regular use. It is the most common one in many households. Moreover, it is quite good for septic systems because it breaks down easily and minimizes the risk of clogging.
2. Luxury Toilet Paper
It brings an entire new and better level than common toilet paper. It has fancy variations, namely perfumed, lotioned, quilted, or scented. It is quite popular in the USA, having a billion dollars of sales. It has outdone the sales of other types. It ranges from 2-ply to 4-ply and gives one of the strongest and thickest feels. It has a staggeringly gentle and silky touch and has become one of the most loved toilet papers among Americans.
It is also known as premium extra-soft toilet paper because it has multiple layers which are soft and supple. It is regarded as a septic-safe and sewer-safe product. However, many people believe that it can clog pipes because of its 4-plyness.
It is luxury not only in its features but also its price. It costs more than most of the toilet paper types. It comes in premium boxes and branded box makers give its packaging a surreal feel, so it comes off as a complete product.
3. Brown Toilet Paper
This type is known as unbleached toilet paper because it is eco-friendly and significantly less bleached during its production. It shows a brown color due to the small amount of bleach being used in its manufacturing process. It makes it super nature-oriented toilet paper. Purchasing an Earth-friendly toilet paper will leave a lower carbon footprint than common types. Moreover, it is produced from 100% recycled paper.
It is manufactured for greener purposes, to save our beloved planet. Nonetheless, everything has strengths and weaknesses, and so does brown toilet paper. It is a bit rougher than regular rolls, and to conquer this issue, brands are trying to maintain a balanced ratio, like involving two recycled pulps to make it feel soft.
4. Bamboo Toilet Paper
Talking about the environmental-friendly toilet paper, bamboo toilet paper is an improved nature-friendly product. A lot of people are working to minimize the use of conventional paper in order to preserve nature. They are resorting to bamboo tissue paper as a part of a tree-free campaign.
It is prepared from a blend of sugarcane and bamboo. Bamboo does not fall in the category of trees and is technically grass that could be grown fast and reaped within a timeline of three months.
It interestingly has the ability to endure up to three times the amount of water with respect to its weight, making it quite absorbent. Contrasting other types, bamboo toilet paper is terrifically soft and silky because it is also not bleached. The reason for its toughness and durability is because it might feel slightly rough to the touch than standard ones.
Its drawback is that it is pricier than normal tissue paper types, which is why many consumers are undecided about using them.
5. Colored Toilet Paper
This type was quite a thing in its time, and we can guess from its name why it is different from other types. It created a hype and buzz in its time but with a dramatic steep decline in its demand. It was discontinued because it was harmful to the skin because of pastel dyes. It was dangerous for both humans and environment. It was costly and soon saw its way out of the door.
Conclusion
We have seen that it is quite interesting that something as basic and simple as toilet paper could have such a huge, booming market. It is one of the most important essentials and people are buying that is fitting best to their needs.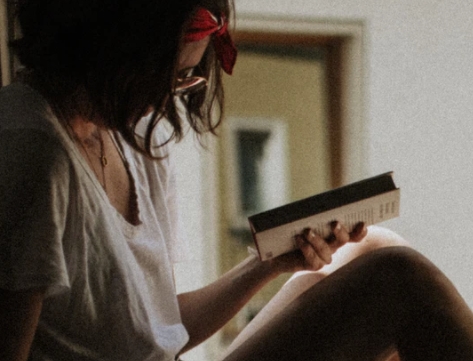 A professional writer with over a decade of incessant writing skills. Her topics of interest and expertise range from health, nutrition and psychology.