Communication is the most important skill you can possess. It's an essential part of our lives and our relationships. Nothing ever happens, nor flows without an open and honest communication.
Imagine a well-built, 100-year-old house. A house that had successfully stood the test of time. A house that had survived many hailstorms, many thunderstorms, many hurricanes, many powerful quakes and stayed intact as proof of its endurance.
How is it possible, you may ask? How come it hasn't crushed by now?
Well, the most important thing about this house is its foundation. The whole structure of the house lies on a rock-hard base. A substructure that has been made with a significant amount of effort and many hours of hard work.
But, how does this house has anything to do with communication?
Well, it's pretty much the same when it comes to relationships.
Communication is the most important part of a relationship. A relationship cannot grow if you don't share your opinions and discuss your issues. It cannot strengthen if you are too afraid to open up and express your true emotions. It cannot possibly survive if you don't communicate with your partner.
"Communication is the lifeline of any relationship. Without it, the relationship will starve itself to death." – Elizabeth Bourgeret
Here are 7 negative communication signs that indicate you might be dealing with a toxic boyfriend:
1. HE DOESN'T BOTHER TO LISTEN TO WHAT YOU HAVE TO SAY
If your partner doesn't care about what you have to say and immediately cuts you off as you start to speak, this is a code red situation. The most important thing a relationship needs in order to grow stronger is mutual understanding and honest communication.
If they don't even try to understand you, if they refuse to communicate or they avoid any kind of direct confrontation, your relationship needs some real work. Try to discuss this with them and point out what you think is a mistake.
2. HE'S PASSIVE AGGRESSIVE
I've never understood why people would rather hide their pain away and bottle their feelings instead of opening up and try communicating about the root of their problems.
However, it's still a very common behavior for most of us. Some people tend to withdraw to avoid conflict by repressing their anger, but then there are some who use their silence as a way to punish their partners. If this is happening to you, don't hesitate to talk things through. Approach them in a calm manner and try to get to the root of the problem.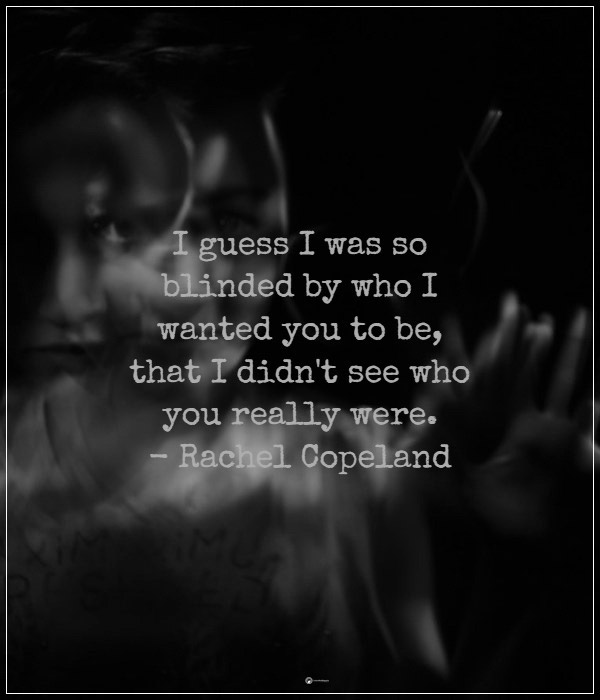 3. HE DOESN'T WANT TO EXPRESS HIS EMOTIONS
If you catch yourself that you're walking on eggshells trying to decipher your partner's emotions, it is clear that the communication is simply not there. A couple who doesn't work on their connection and intimacy is doomed from the very start. Love isn't about wondering whether the person next to you wants you. It is about being completely honest with yourself and them.
4. HE HAS CONSTANT MOOD SWINGS AND ANGRY OUTBURSTS
If anger has become a part of your relationship, that is the first red flag. The only way this can be eliminated is through communication, but if you two can't seem to meet each other halfway, then the problem is even bigger than you thought.
Anger can be manifested as sarcasm, and sarcasm can be very harmful to the relationship. Especially if you two have some unresolved issues. If you see that your partner is expressing his anger in unacceptable ways and they have constant mood swings, it's better for you to rethink where your relationship is going.
5. HE'S HERE, BUT HE MAKES YOU FEEL LONELY
A good, honest and healthy relationship isn't supposed to make you feel lonely. It's supposed to lift you up, help you fly even higher and become the best version of yourself. So, if this is how you're feeling lately, maybe you need to start working on your communication. Does your partner avoid confronting you? And if they do, is there any reason why is that happening to you?
Don't avoid these questions. You need to work as a team and communicate your problems, differences, and visions in a productive manner. Unresolved issues will never work out on its own, repressed anger will never fade away unless you treat it. Remember that.

A professional writer with many years of experience in the fields of psychology, human relationships, science, and spirituality. If you have a general question or comment please fill out the form and we will get back to you as soon as possible https://curiousmindmagazine.com/contact-us/