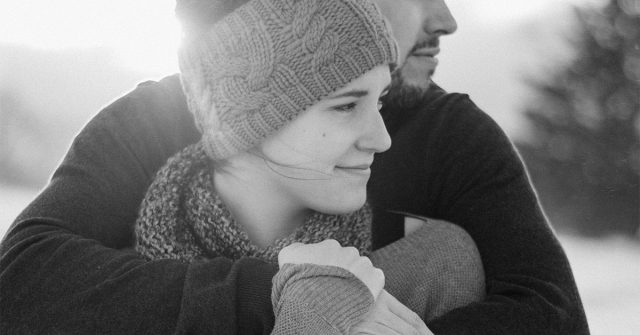 Our senses of vision, sound, and smell are definitely what guides us in life, but the sense of touch is something more special. It could not be described with words. In fact, the craving of physical touch could only be understood by someone who was deprived of it.
Because touch is the essential ingredient of true intimacy. It is a part of a physical closeness that we could never achieve it otherwise. Physical touch gives us a sense of security. A warm, loving, sincere touch gives us a sense of belonging. It bonds us.
So, even though the term physical touch is often misinterpreted by people who associate it with a sexual experience, it is important to understand that physical touch is very important for our daily life.
Physical touch is proven to have many positive results on the human psyche.
This is why we should all practice it every day:
1. PHYSICAL TOUCH IS ESSENTIAL FOR COMMUNICATION
We're human beings who are raised in a society that is based on mutual understanding and communication. Making conversation is a part of our nature. That is how we share pieces of information and that is how our world functions.
And touch is usually an essential part of a communication shared between two people. The physical touch is often used as a body language when we show compassion, or want our words to mean something other than its expected message.
2. PHYSICAL TOUCH HELPS YOU CONNECT WITH OTHER HUMAN BEINGS
You've all felt those butterflies in the stomach, right? That anxiety in your gut and that feeling of electricity flowing through your body. Well, most of the times, these powerful sensations are triggered by our physical touch.
Researchers studying the human touch say: "A short touch by another person can elicit strong emotional experiences; from the comforting experience of being touched by one's spouse, to the experience of anxiety when touched by a stranger."
Just think about it. Our physical touch has the power to provoke passion, love, happiness, confusion, anxiety or even fear. How immensely powerful we are, yet we constantly overlook that fact.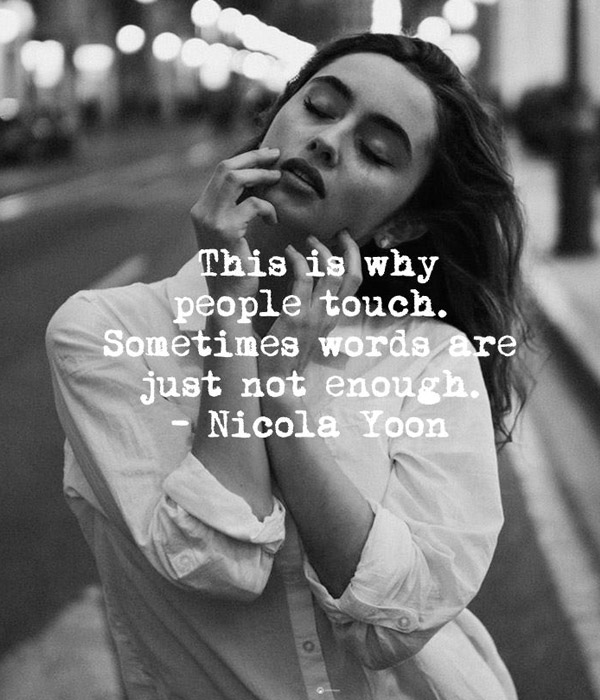 3. PHYSICAL TOUCH IS A POWERFUL TOOL FOR GIVING AND RECEIVING POSITIVE ENERGY
As I said, touch is a powerful way to immediately bond with another human being. Whatever you feel or carry in your heart can be easily transmitted to another people through your touch.
So, you can brighten someone's day and share your positive vibration by hugging them, but you can also easily ruin someone's morning by simply shaking their hand.
4. PHYSICAL TOUCH IS AN EFFECTIVE TOOL TO GET WHAT YOU NEED
Have you ever noticed that gently touching someone while talking to them increases the odds of them accepting your proposal or agreeing with what you say?
You don't have to believe it. But, I challenge you to try it. Physical touch is a very powerful tool to convince people to do something you really need them to do. There's something about the sense of closeness that touch creates. Suddenly, you have the other person's attention. And everything you say is being taken into serious consideration.
5. PHYSICAL TOUCH CAN HEAL YOUR WOUNDS
And let's not forget the therapeutic, healing effect touch has. Physical touch has been incorporated into various healing methods for centuries. Massages, chiropractic practices, acupuncture and such.
Also, a lot of therapists and psychologists use touch to help people who've experienced abuse, to inspire bonding between people during therapy sessions or comfort or help a person who has had a suicidal crisis.

A professional writer with many years of experience in the fields of psychology, human relationships, science, and spirituality. If you have a general question or comment please fill out the form and we will get back to you as soon as possible https://curiousmindmagazine.com/contact-us/