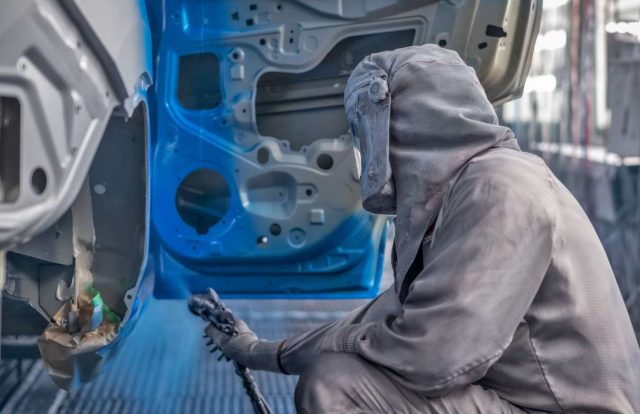 If you're looking to paint your car parts, there are five steps you can take to ensure your job gets done right. These tips include making sure you're using the best primer, applying the correct kind of paint, and buffing the finish.
Step 1: Preparation
If you're planning on painting your car, preparation is one of the most important parts of the job. Failure to prepare your paint job can result in defects in the finish. The most common mistakes include applying the wrong kind of paint, using too much paint, and not cleaning the surface of car body parts correctly.
Plastic body parts require different types of paint than metal components. For example, polypropylene (PP) is oil saturated and can be tricky to paint. A special primer is needed for plastic. This primer also needs to be applied in three or four coats.
To prepare the PP part, it's important to sand the area well. Ultra-fine sandpaper is ideal. It will remove the top layer of the car paint and help the paint stick to the part.
Step 2: Plastic adhesion promoter
Plastic adhesion promoter is a tool used to improve the adhesion of paint to plastic. The adhesion promoter works by opening up the pores of the plastic to make it easier for the new coat of paint to adhere.
Adhesion promoters are not designed to work on cured or treated plastics. You need to make sure that you are using the correct product for the type of plastic that you are working on.
First, you need to make sure that you are using the right primer. Primer is one of the easiest ways to improve the adhesion of paint to a plastic surface. However, primers vary in their ability to adhere to different types of plastic. It can depend on the type of plastic that you are working with, the thickness of the plastic, and the amount of time that it takes to cure.
Step 3: Primer
Primer is a chemical that bonds to metal, fiberglass, and other smooth surfaces to provide a protective coating. The primer also helps the paint adhere to the surface.
There are many different kinds of primers. Some types are available in aerosol form, while others are a liquid. Both are designed for specific applications.
Epoxy primer is an ideal choice for dings and dents on car bodies. It is water-resistant and has excellent adhesion properties. Moreover, epoxy can be used to repair cracks and rust.
Urethane primer is perfect for repairing small scratches. It provides a filling layer that can be removed or reapplied. Moreover, urethane primers come in standard and high-build varieties. Regardless of the type, it is recommended that you mix the components according to the manufacturer's instructions.
Step 4: Clear coat lacquer
Automotive clear coats are formulated to protect the paintwork from atmospheric agents, mechanical and chemical products. They are also formulated to give the paint an attractive and glossy finish. A clear coat can be applied in spray or laquer form. The process is divided into three stages.
First, the paint must be thoroughly cleaned. This is important to minimise defects during application. You can use a brush to apply the clear coat. Once the coat is dry, you can rub it with a rubbing compound.
Next, you need to determine the thickness of the clear coat of painted auto body parts. The final coating must be sufficient to cover the surface. It should also have adequate adhesion. If you are working with a high-solids formula, you may want to apply fewer layers to achieve your desired coating thickness.
Step 5: Buffing
Buffing your car painted parts is an important part of maintaining its beautiful finish. Not only does it remove scratches, it also gives your vehicle a wet looking, deep shine.
If you want to buff your car, you'll need the proper tools. This includes a buffing pad and polishing solution. You should also wear gloves to protect your hands. Also, be sure to use a microfiber cloth for wiping up your compound.
When you buff your vehicle, you're removing dirt, tar, and other debris that can leave a dull look on your paintwork. Buffing isn't designed to take out layers of paint protection, though. Rather, it's intended to polish and restore your vehicle's clear coat layer.
To get the job done, you'll need the right buffing pad and a quality polishing solution. The best products provide a wet looking, deep shine. It's also important to avoid getting the polisher too close to your painted surfaces.
Source: https://paintedautoparts.com/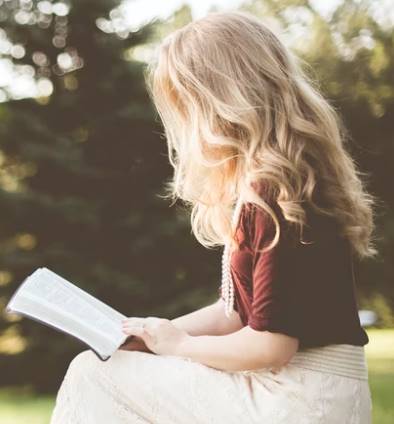 Speaks from heart, always too passionate and driven by emotions. Spins the words with kindness & sharpness, intriguing your ever-inscrutable minds.