Choosing the correct exhibition display can make a difference to your overall event success. The first step to a fruitful event is to get exhibition displays with the most potential. There is no one size that fits all; you have to find what works for different occasions. You can use truss, hanging displays, and graphic tents or click here for various banner stands. There are many types of exhibition displays, all with different advantages.
You need to consider a few things if you want an exhibit that is relevant to your event. The process of selecting the right one can be very intimidating because there are endless choices. Some of the displays are very expensive, that's why you have to get it right the first time. These are tips to help you choose the best exhibition display.
1. Portability

Portable display stands allow you to be more flexible with your events. It's the best option when you plan to hold a series of events at different locations. It will be easy to put on an exhibition when your displays can easily be moved. They can also be quickly dismantled and set up by your team. You will not have to outsource professionals to help set up the event.
You also have to consider the size of the displays. If your events will take you far away or you have limited funds, consider going for the small portable display. However, it shouldn't be too small that the message doesn't get across.
2. Graphics

Graphics on display is what grabs the attention of passers-by. You probably have official logos, imagery, background and fonts. Your graphic designer will help you incorporate them on the display stand to make the event one of a kind. Ensure you deliver the right visual impact to capture the eye of your guests.
Never forget to include a clear path to more information if one of the attendees is interested in what is on display. Repeat your branding as many times as possible using graphics on the display stand. People should leave the event with an image of your brand and all the necessary information. The key to the best graphics is finding an expert designer.
3. Longevity

There are cheap event displays that you can use once and throw them away. But before you buy one, find out what the durable stands have to offer. You should consider getting a durable display with high quality printed graphics that will serve you for many years.
They offer many benefits compared to the less durable display stands. Some have fabric that allows you to change your message while still using the original hardware. It may be a little costly, but it will save you more money in future. You will keep using them for many events to come.
4. Consider the Venue

The amount of space you have will affect the type of exhibition display you choose. You also have to consider the flow of traffic and furniture. Choose appropriate tables and seating to match the display stands you decide on. The display should not take too much space that your guests can barely move. The display option should have open space to allow attendees to browse, move freely and engage when they want to.
When you ignore the space you have, you will end up with either a tiny display stand that doesn't serve its purpose or a big one that becomes a hindrance. Know what the setting will look like before you go shopping.
5. Technology

You have very limited time to draw attention to your event. To ensure you are making the most of it, consider using digital displays. You will entice your audience with interactive technology and make them more curious. You can use screens to play interesting videos or display imagery. Using a tech display is also the best way to pass as much information as possible in a short while.
Your slideshows or videos should be very telling. Use high-quality photos and videos and get a technology expert to help where you fall short. The displays will also bring colour to your event and make the function lively.
Conclusion
If you are contemplating putting on an event, you have to consider how you will command the attention of your guests. Displays are the best way to do that. When selecting an exhibition display, consider your requirements. You can't buy a small banner stand when you have a lot of things to display. Find out the different types of display and how you can use them to their full potential.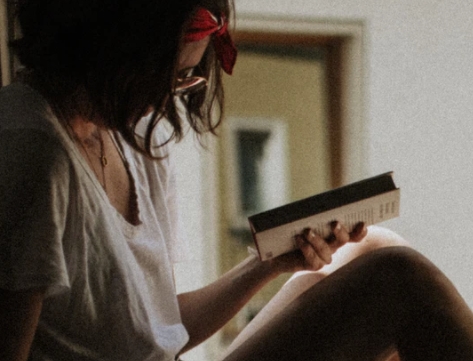 A professional writer with over a decade of incessant writing skills. Her topics of interest and expertise range from health, nutrition and psychology.