It could be a difficult and tedious task to find the ideal LTL Freight Carrier for your shipments. There are several things to be considered right from the correct determination of the weight of your items to finding the lowest possible rates.
What's more? Most freight carriers shell out more attention to FTL shipments and in such cases, the LTL freight's priority becomes an issue. To help you out, in here, we have provided a few tips that would help you in choosing the perfect LTL freight carrier and would ease you off by shedding all the worries
Choose the Perfect LTL Freight Carriers: 5 Key Tips
There are some important tips to efficiently choose the LTL carrier that is aligned with your shipping requirements. However, several factors like weight, freight class, and stow-ability need to be considered beforehand. The tips given below provide you assistance for a smoother experience and help you ensure that you find the best rates for your LTL shipment.
1.Go for regional carriers
We recommend you to consider regional carriers according to the destination of your shipment. Mostly, the density of the truckloads of regional carriers is much higher; therefore they are willing to offer lower rates.
Regional carriers even have more insights as far as embargoes are concerned. While you are considering a regional LTL carrier, ensure that they provide proper customer service. Furthermore, such carriers must also inform you about any changes, problems or anything regarding the shipment.
2. Track your freight
Make sure that your freight carrier provides you with access to tracking your shipment. Be it pick up or drop off; ensure that you can view the whereabouts and the status of your freight. Hence, be sure that the freight carriers you have chosen provide easy tracking.
Freight carriers who render various options for transportation are ideal. It could be that a particular means of transportation could be more suitable for your freight, so the carrier should provide you with the best means available.
3. Pay attention to fees and billing
It is important to pay close attention to all the details while you are filling the bill of lading or the BOL. Even by mistake, there is a discrepancy; it could be bad for the entire process.
Make sure that the freight quote involves all the correct details, be it in regard to how the freight is being shipped or what is actually being shipped. Also, appropriately prepare your entire shipment so as to avoid any extra fees or charges.
Whether you want to properly determine the freight class or have to secure the goods in a pallet, any kind of problem or issue, in this case, could result in extra charges from your carrier.
4. Do proper research as per your goods
You must understand what freight class is actually and what freight class will actually suit your requirements. In total, there are 18 distinct freight classes, therefore you must do your research beforehand. You can use various freight class and density calculator available in the market.
Additionally, shippers are expected to package the items to avoid any further extra charges properly. And the more properly you package your freight, you shall be charged lesser. If you are placing the freight on the pallets, ensure that all the items are firmly stacked as well as are tight and secure. Do wrap them properly as well to make sure there is double the safety for your goods.
5. Negotiate
Negotiating is always recommended. There are a few carriers out there who are willing to work on freight rates, especially if you are willing to enter into a contract with the shipper. So, do not be afraid to ask, maybe you can find some luck on this side. It could be as little as waiving or reducing the extra charges.
Whenever you are approaching a freight carrier, make sure to compare the best ones before approaching any. Whether you want to transit times or management system, either can help you make a spreadsheet, compare costs and utilize transportation as well as tell you about insurance policies.
Bonus tip if you are seeking LTL carriers
We recommend you to avoid 3PL's or the third-party logistics. Even though the third-party logistics can be beneficial for some, that's not what the case is with LTL shipments. Various shippers who are seeking LTL freight may consider the third-party logistics, but the lack of control over deliveries and the upfront costs could be a major disadvantage.
In addition to distribution, this is often due to warehousing and therefore, they aren't a good solution for LTL shipments. So, if you would not need warehousing or don't have a good volume of the shipments then third-party logistics is not a viable option.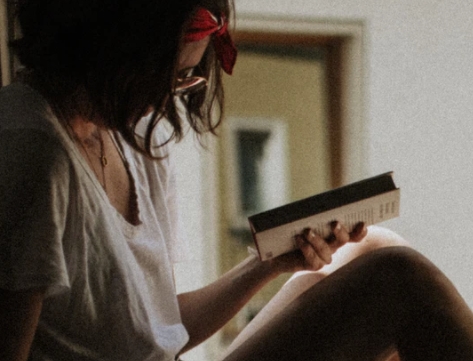 A professional writer with over a decade of incessant writing skills. Her topics of interest and expertise range from health, nutrition and psychology.