Life is a journey that comes with no agenda, and nobody can clearly tell you what it truly holds as a meaning. But that doesn't necessarily have to make it a burden. It all depends on how we perceive it, and our perception can help us either conquer its challenges or be overcome by the burdens they come with.
And it's the illusions we create around ourselves and the need to neatly put everything into a category that makes life harder for us. Sometimes, letting go of all the ideas about it can help you gain a fresh start in the way you perceive it.
Here are 5 truths that can help you let go of the illusions that make your life harder.
1. THERE'S NO GOOD AND BAD
Our wish to categorize things as good and bad has led us to close ourselves off to the seemingly negative experiences that come to teach us an important lesson. Everything is, in essence, good, because it's essential for our growth.
Once you realize that every experience in life is there to help us become bigger and better than yesterday, the 'bad' things will never make you worse. The interaction between the 'good' and 'bad' is what creates life, and we are here to understand the balance they create and the lessons they bring.
2. OUR HAPPINESS DEPENDS ON OUR HONESTY IN PERCEPTION
Honest perception is one that is not blurred by our opinions and wishes. It's accepting the plain reality that is. Being open to the reality of how things are means not allowing to attach your emotions to the things you perceive and simply let them be.
Many try to avoid situations and emotions that seem negative and attach themselves to experiencing only positive things. While this isn't necessarily bad, we need to be honest with ourselves and accept that being open to all kinds of experiences makes you complete.
3. CHANGE IS THE ONLY CONSTANT
If there is one thing that is permanent in the Universe, it's constant change. Going against this is not difficult – it's impossible. And those who try to stop the current of change find this out the hard way.
Everything grows, everything changes, everything dies. The biggest strength is accepting this change and allow it. The energy that change brings is one that can help you overcome any obstacle and conquer every challenge.
4. THERE'S NO POINT IN WORRYING
There are two things in this world: things that are in your control, and things that aren't in your control. And we usually worry about the latter. But the truth is, worrying never changed anything, never stopped anything, and never made anything better.
In fact, worrying makes everything worse, as you start losing control over the things you are already in control of. Ask yourself: what can I do? If there is something you can do about it, don't hesitate and act. If there's nothing you can do, you might as well come at peace with it and accept it.
5. TEMPORARY FEELINGS OF HAPPINESS ARE THE ROOT OF MISERY
Many confuse happiness with temporary surges of joy, excitement, or euphoria. Happiness is much, much more than that. Happiness is unconditional, which means nothing can trigger it, and nothing can turn it off.
Discovering your well of inner happiness is a matter of allowing yourself to be content with who you are, and coming at peace with yourself. Happiness means accepting yourself and being the person you are. Everything that promises happiness is a devil in disguise.
Copyright © Curious Mind Magazine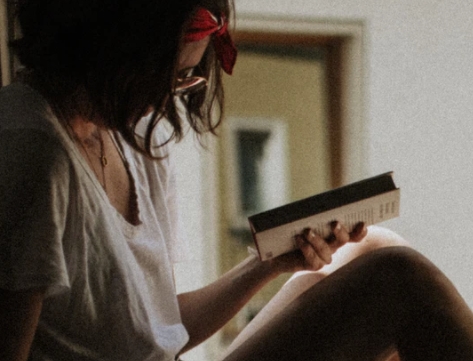 A professional writer with over a decade of incessant writing skills. Her topics of interest and expertise range from health, nutrition and psychology.