2019 is making its way towards us and you know how they say new year-new beginnings. So, if you want to start the new year feeling fresh and prepared, it's time you made some changes.
Maybe you'll find it hard to believe, but clutter in the home has a direct effect on your mood. It makes you feel tired, unproductive, and even unhappy. So, in order not to feel this way, what you have to do is pretty obvious – declutter your home.
Whether you're disorganized, messy, or just too lazy to clean up after yourself, you need to remember that it's important for you to learn letting go of things. While it's true that life without material things is impossible to imagine, you have to understand that it takes a lot more than these so as to feel genuinely happy and lead a meaningful life.
Therefore, instead of focusing and attributing value to material possessions, you should focus more on how you feel and your state of mind. Decluttering your home will not only make your place more pleasant and useful, but it'll also enable you to save yourself from the stress that clutter creates and concentrate on more meaningful things.
So what are you waiting for? Search through stuff in your home and get rid of the things you no longer use and need. Throw those things away, or even better, donate them to people who really need them.
Okay, so let's see what things no longer deserve a place in your home:
1. Clothes that no longer fit you
2. Broken home appliances
3. Old shoes
4. CDs you don't listen to anymore
5. Empty bottles and all kinds of containers
6. Make-up which is past its expiry date
7. Mismatched socks
8. Old paid bills as well as
9….tickets to concerts that you already went to
10. Dishes you don't need
11. Pills that are past their expiry date
12. Broken phones
13. Chipped mugs and plates
14. Dried flowers
15. Broken tools
16. Extra chairs, tables, and cabinets you never use
17. Cookbooks you've never even opened
18. Jars, boxes, and bottles you never use
19. Shoes boxes
20. Old brushes and hairpins
21. DVDs you don't listen to and watch anymore
22. Greeting cards from 10, 20 years ago or who the hell knows when
23. Snacks you don't eat
24. Office supplies you don't use
25. Toys from your childhood
26. Travel brochures
27. Games you don't play
28. All kinds of cosmetics you don't like or use
29. Garden tools you never use
30. Stained shirts
31. Wallets you no longer use
32. Outgrown pajamas
33. Extra cushions
34. Old magazines
35. Gifts you've never liked
36. Broken Christmas decorations
37. Necklaces, rings, and bracelets you don't use anymore
38. Old planners.
39. Sheets and blankets you no longer use
40. Expired nail polish
41. Jogging pants you don't use
42. Documents you no longer need
43. Old invitations
44. Bags and purses you don't use anymore
45. Old catalogs
46. Cords you don't use
47. Blunt knives
48. Appliances you don't use
49. Old textbooks
50. Old pillows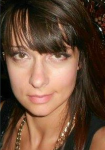 Riley Cooper is a professional writer who writes informative and creative articles on topics related to various fields of study. Written with love and enthusiasm, her articles inspire readers to broaden their knowledge of the world, think and get ready to act. If you have a general question or comment please fill out the form and we will get back to you as soon as possible https://curiousmindmagazine.com/contact-us/