Babies remain susceptible to various rashes that become visible on their delicate skin. These can be prevented if you choose the best cloth diaper for wrapping around them. Some traditional treatments for these skin-related disorders are inclusive of antibiotics, steroids, and other treatments.
These mainstream methods have the ability to clear the rashes effectively. However, innate remedies must be given preference because they do not give birth to ill-effects. Also, their application has a soothing effect on the newborns and helps in comforting them.
Moreover, their application is cost-saving as they require the use of basic ingredients that are readily available, at nominal costs, on your visit to the convenience stores. However, it is advised to consult the medical practitioners before applying herbs or oils on the infants.
Some of the rashes that affect newborns are thrush, eczema, diaper rash, and cradle cap.
In the following details, we have listed six natural treatments for rashes that inflict babies.
Oatmeal
You can apply the oatmeal remedy if your little one has developed cradle car or diaper rash. The former arises as a result of the oil glands being over-productive and is identifiable by the appearance of scaly flakes on the newborn's scalp. The latter is normally caused due to dampened skin and is characterized by reddened skin.
This treatment entails adding 1/3 cup of the organic variety of oatmeal in a blender for obtaining its powdered form. After that, the prepared powder should be mixed with ¼ cup of water. Follow by applying the paste to the afflicted area, and leave for 10 minutes or so.
After that, use water to rinse the body. Pursue by drying the area with a clean towel after which the organic version of olive oil should be massaged to keep their skin moisturized.
Cold Compress
The use of cold compresses soothes the baby's distressed skin. Also, their application provides comfort to the newborns.
For this remedy, take a washcloth and soak in tepid water. Then, the excess water should be wrung out, and put over the concerned portion. Keep for 8-10 minutes at a time. Repeat this remedy at regular intervals through the day for the babies to recover promptly.
Keep them Diaper-Free
You must allow the permit to be bottomless as much as possible during the day. Not wearing diapers helps them to 'air-out.' Also, their skin can breathe, and they can recover quickly.
Coconut Oil
Coconut oil is favored as a remedy for skin-related complaints due to its medicinal nature. It bears the ability to keep the skin hydrated; thereby, accelerating the healing course.
Coat the baby's skin with a thin layer of coconut oil, regularly, for enjoying its rich remedial value.
Breast Milk
For treating diaper rash, you can also consider applying breast milk over the rashes for the healing process to ensure. Take few drops and rub gently over their troubled skin. Let it air dry and then wrap around a fresh diaper.
Herbal Tea
If you notice that your newborn's skin has become scaly and dry, it is possible that they are suffering from Eczema. In such cases, you should prepare tea and apply the preparation over the irritated skin.
For preparing tea, boil 2 cups of water after which you should add one teabag each of nettle leaf and chamomile herb. Let the tea cool and follow by soaking a washcloth in the mixture. Apply the wet washcloth around the rashes.
Eczema is also known to cause itching. For relieving the infants from the associated discomfort, you can try adding the oatmeal powder to a bathtub of lukewarm water and mixing thoroughly. Soak the baby in the mixture for 20 minutes and then dry using a towel.
Pursuing natural treatments for your baby's rashes is advised as these remedies are safe and easy-to-practice. Baby skin is tender and exposing them to harsh treatments can prove to be highly painful for them.
The home remedies serve as an ideal option for the treatment of baby rashes because of their painless nature. Moreover, they are highly effective. We advise you opt for them first before subjecting your mini-versions to the advanced systems.
Author Bio: Aliza is an experienced mother of 3 children. Over-the-years, Aliza wants to share her life experiences with all the new moms and to-be-mothers who look around for tips and tricks on the internet.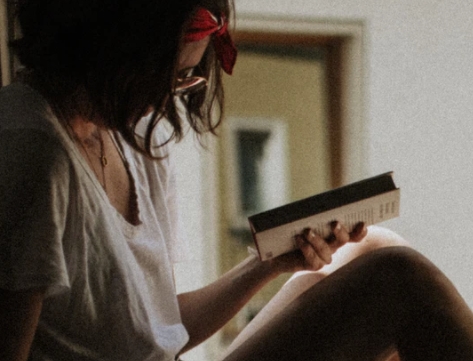 A professional writer with over a decade of incessant writing skills. Her topics of interest and expertise range from health, nutrition and psychology.