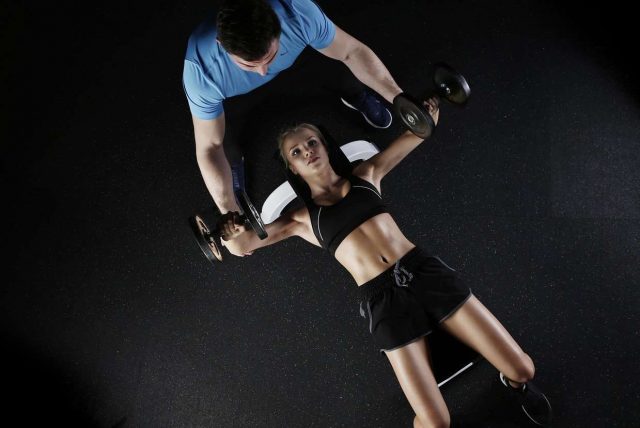 It is very important to do online jobs if you want to build your wealth. There are many opportunities that can help you build your wealth, and this article will go over some of the best ones. If you want to learn more about online jobs for building wealth, keep reading!
Fitness Mentor
Once they hit the gym, many people are looking for personal trainers to help them out with their sessions and create training regimes for them. Choosing to be an online PT is a very good chance to make a lot of money since many people will ask for your services. If you're into sports, it's the perfect job for you.
Personal coaches tend to make tons of money once people hear about them, so if you're looking to make a lot in a short amount of time, fitness mentoring may be the job for you. All you need is some good fitness advice and experience working with people one-on-one. Plus, many coaches start their own businesses by creating websites or social media pages that market their services directly to potential clients. If this idea interests you, do your research and get started today!
Blogging
If you're an expert in a certain field, or just passionate about it, blogging can be a great way to share your knowledge and build wealth at the same time. You can start a blog for free on websites like WordPress or Blogger, and once you've built up a following, you can sell advertising space or products related to your blog. People blog about anything nowadays. You'll just need a good website and some marketing, and you'll be on your way towards a good monthly income!
Here are some popular subjects when it comes to blogging:
food

travel

popular culture

fashion

lifestyle

parenting

business and finance
ECommerce
If you find the right niche or eCommerce store to sell on, you can easily earn a side income or even build it into a full-time business. In fact, online retailing is one of the most popular online jobs for building wealth. You don't need to have a lot of inventory or even a physical store location; you can do it all from your computer. Plus, there are plenty of platforms that make setting up an eCommerce store easy and affordable.
One thing to keep in mind when selling products online is that you'll likely need to invest in some quality photography and product descriptions. Make sure your listing looks professional and enticing to buyers, and you should see good results. Happy selling!
Content Writing
Many businesses are looking for outside help when it comes to search engine optimization (SEO), content marketing, and other content-related needs. That's where you come in as a content writer! As a content writer, you can work from anywhere in the world and build your own wealth through writing. You'll need to have excellent grammar skills and be able to write well-researched pieces on a variety of topics.
It can easily be done as a side hustle, and it's a great way to start building your wealth. If you have a knack for writing and want to work from home, content writing is a great option!
Online Tutoring
Being a teacher or selling online courses has proven to be a great way to make a full-time income online. However, there are other online jobs that can help you build your wealth as well. Tutoring is one of those opportunities.
If you like helping others and enjoy online learning, online tutoring might be the right fit for you. There are several sites where you can do online tutoring jobs or you can simply start a YouTube channel and do it all on your own.
Tutors on these platforms provide online lessons to students who need assistance in certain subjects at all levels of education from elementary school to college courses. You'll have a flexible work schedule because most sessions are conducted through video chat so that both parties are comfortable during the lesson.
Social Media Manager
Every business has social media accounts, and you can get a job where you help them manage these profiles. As a social media manager, you would be in charge of creating and publishing content, responding to comments and messages, and monitoring analytics. This is a great job for someone who loves social media and wants to use their skills to help businesses grow. Not only does this job pay well, but it can also lead to other opportunities in marketing or advertising. So if you're looking for a way to build your wealth online, consider becoming a social media manager.
Working online is a fantastic opportunity to make some additional cash and increase your wealth. People are always looking for fitness instructors, and if it's your profession you can do it on the web. Blogging is a very popular job and so is eCommerce because they're so profitable. Content writing tests your language skills and helps you earn money by writing words while online tutoring gives you a chance to convey your knowledge through the Internet. Finally, you can work as a social media manager for any business. The Internet is full of opportunities, so make sure you take advantage of them!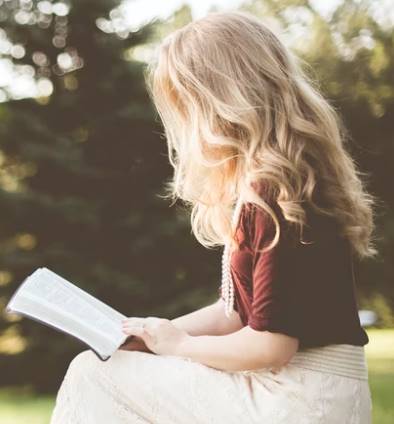 Speaks from heart, always too passionate and driven by emotions. Spins the words with kindness & sharpness, intriguing your ever-inscrutable minds.