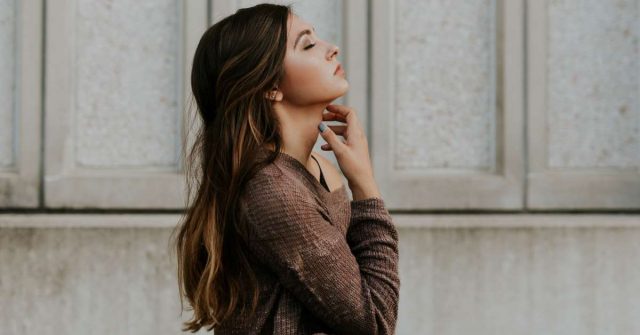 There comes a time in our life when we are wondering about someone's actions whether they are real or fake.
We meet someone who seems to be a really nice person, so we start wondering if they are really that nice or if their niceness is fake.
Here are 20 things to consider which can help you distinguish between a truly genuine person and a fake one.
1. ACTIONS vs. WORDS
Genuine people always try to fulfill the promises they have made. Even if they need to work twice as hard – they will always do their best to always do the right thing in every situation and with every person.
Fake people, on the other hand, have only words as their weapons. They speak a lot and promise a lot, but their words and promises are meaningless. And when they fail to keep a promise (as they usually do), they will give you a bunch of bad excuses.
2. HARD TO IMPRESS vs. EASY TO IMPRESS
Genuine people are usually hard to impress because they have strong opinions about everything and they don't try to please anyone. Plus, they are so comfortable being who they are that they are not bothered by someone saying something unpleasing to them. They know who they are and that's what matters.
Contrary to them, fake people always say how impressed they are with something, how wonderful someone has made them feel, and so on, only to gain some favors out of their surroundings. So, it's clear that you cannot trust their sweet tongue.
3. HUMILITY vs BOASTING
Truly genuine people don't like to brag about their achievements and success. They want to keep their private life and their work lives to themselves. They are humble people and they don't need to make a big deal out of their deeds and accomplishments.
Fake people are the peacocks in social groups. They brag about every (little) thing that they did (and sometimes even before they did it). They have an internal need for approval and validation from others.
4. LOOK OUT FOR ALL vs. LOOK DOWN ON ALL
Genuine people never look down on other people. They don't try to appear superior to anyone, and they don't allow anyone to make them feel like they are inferior to them. They respect everyone, and they respect themselves as well.
Fake people respect only those people that they find powerful. They are even willing to be inferior to them because they think they can get something out of it later.
5. TO THE FACE vs. BEHIND YOUR BACK
You will always know where you stand with genuine people. They communicate honestly their opinions. If they want to say something to you, they will sit with you face to face and they will say it without holding back.
Fake people, on the contrary, are two-faced people. They love gossiping and they say one thing in your face and another thing behind your back.
6. UNCONDITIONAL HELP vs. SELFISH MOTIVES
Genuine people are true to others and to themselves. They will try to help you out with the same willpower that they help themselves. Whenever someone is in a dangerous situation they will try everything in their power to help you get out of it.
Fake people can exaggerate how they will do everything to help you – but they won't do anything of the sort. They are selfish people, and you can't expect any help from this kind of people. They will only help you if they have an agenda and they want something from you.
7. PROTECTION vs. BACKSTABBING
Genuine people will always defend you and protect your integrity, while fake people will try to put shame on you and backstab you. They will say something nice about you in your presence, but will always attack you and gossip about you when you are not there.
8. FORGIVENESS vs. REVENGE
Genuine people will easily forget you if you made them something wrong and do not think about the mistakes done in the past. The fake people, on the other hand, always love to revenge and ruin you for your mistakes done in the past.
9. CARE vs. SELF-CARE
Genuine people value your emotions and opinions, and decisions, while fake people care just about theirs.
10. MORALITY vs. IMMORALITY
Genuine people follow the code of ethics and moral principles and obey all the religious and state laws. On contrary, fake people ignore and do not follow all these principles.
11. OPEN CRITISIZAM vs. GOSSIPING
Genuine people will openly criticize you and will accept you the way you are. They will openly tell you what your faults are if they see them. Fake people, quite, on the contrary, will tell you that you are perfect, and will hide your faults from you, gossiping about you behind your back.
12.MATERIALIZAM vs. SPIIRITUALITY
Genuine people are not materialistic and do not care about materialist things as fake people do. They care about spiritual things in life, such as kindness, trust, and true love, while fake people care just about money and physical beauty.
13. MUTUAL TRUST vs. MEETING MY OWN NEEDS
Genuine people trust you and may ask for your help based on mutual trust and reliability. Fake people will ask for your help just for their own goals and meet their needs, but if they think that you are not reliable as a person, will never ask for your help although you are their friend.
14. INSPIRATION vs. HYPOCRISY
Genuine people inspire others and serve as role models and usually change your life for the better, while fake people never change, but demand you to change to accommodate their needs, they are hypocrites!
15. EMPATHY vs. DISRESPECT
Genuine people feel your sadness and pain. They're willing to be there for you when you're feeling down or going through a rough time in life. On the other hand, fake people don't stick around in your bad times. Moreover, they feel content and happy when you're sad or hurting or when you experience failure because this makes them feel superior to you.
16. TRUE KINDNESS vs. NASTINESS
Genuine people treat you with kindness, respect, and dignity because it's in their nature to treat everyone, including those who are not close to them, in this way.
On the other hand, inauthentic people just pretend to be generous and kind to you. When they're being nice to you, all they're thinking about is how they can use you to satisfy their needs.
17. KEEPING PROMISES vs. BREAKING PROMISES
Genuine people respect you even though sometimes you do follow their ideas and always respect your time and keep their promises. Fake people usually break their promises because they try to please everyone.
18. ACCEPTATION OF RESPONSIBILITIES vs. BLAMING OTHERS
Genuine people are not afraid to acknowledge their mistakes, and they're willing to accept criticism and blame. On the other hand, a fake person will always blame you for their own mistakes and failures. If they say or do something that hurts you, they'll lay the blame at your door.
19. LIER vs. MANIPULATION
Genuine people are honest, and upfront and they always tell it like it is. On the other hand, inauthentic people are disingenuous. They're highly adept at lying and manipulating others. They can lie to you to your face without feeling shame or regret.
20. LISTENERS vs. NON–LISTENERS
When interacting with you, a genuine person will get rid of any distraction to focus on the conversation since they're interested in what you have to say. They won't constantly look at their phone to see if someone has texted them or liked their newly posted photo on social media.
When talking to you, a fake person doesn't focus on the conversation. You can talk to them for hours, and they can act like they're interested in what you have to say, but they actually won't pay any attention to your words. Sometimes when interacting with them, they may even appear zoned out or bored.

Mary Wright is a professional writer with more than 10 years of incessant practice. Her topics of interest gravitate around the fields of the human mind and the interpersonal relationships of people.If you have a general question or comment please fill out the form and we will get back to you as soon as possible https://curiousmindmagazine.com/contact-us/ .