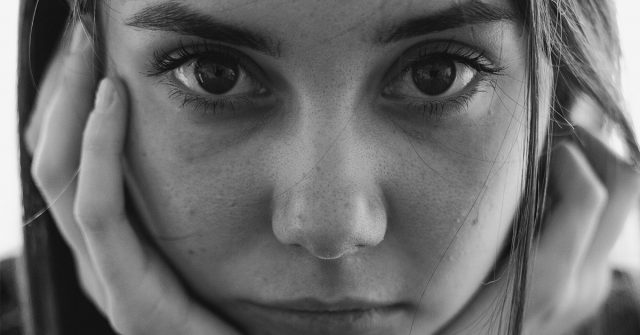 Human beings are given the most remarkable gift on earth – the gift of Claircognizance.
Most of you would say that this is a very rare ability only a few special people on Earth have, but you would be terribly wrong.
You see, we all have that sixth sense somewhere deep inside our souls. We're all intuitive. The thing is, not all of us have reached that higher state of awareness to be able to use intuition for our own benefit.
However, if you feel that lately, you've experienced a lot of weird, yet interesting coincidences to which you cannot seem to find the answer, it looks like, after all, you're very close to discovering your sixth sense.
Remember! Even though the signals from our intuition might sometimes be too complex for us to understand, they're the greatest guidance we'll ever get in life.
Here are 8 important signals you should never avoid:
1. WHEN YOU RANDOMLY START FEELING UNWELL
Whatever it is that you're going through, your body will always react to the circumstances. So, if you notice that you're suddenly starting to feel sick or strangely unwell, don't overlook the possible reasons for these changes.
This is your organism reacting to the changes. Listen to what your body has to say.
2. WHEN SOMETHING TELLS YOU "I SHOULDN'T DO THIS"
If your intuition is begging you to stop and think things through before you put your thoughts into action, then I suggest you stop and retrace your steps.
Where did it go wrong and why did your gut feeling stop you from moving forward?
Try to find a way to understand this situation. But, above all, trust your intuition. There's a good reason for all of this.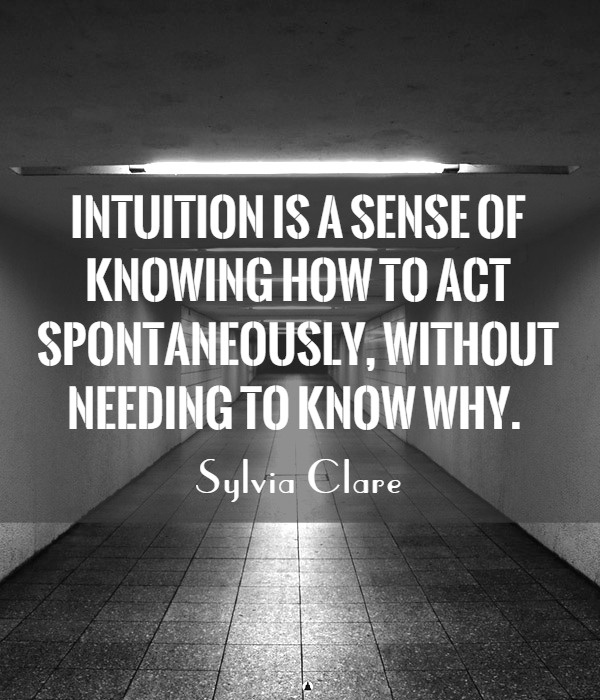 3. WHEN YOUR GUT FEELING GIVES YOU A STRANGE FEELING IN YOUR STOMACH
Have you ever felt like you're about to vomit? I, myself am very familiar with this feeling.
I refer to it as crocodiles in my stomach, rather than butterflies in my tummy. When your stomach drops out of nowhere you, that is usually a sign that something is about to happen.
4. WHEN THE DECISION YOU HESITATED ABOUT PRESENTS IN FRONT OF YOU
Have you ever had troubles making up your mind between two things and then, out of nowhere a very obvious sign presented itself in front of you and kind of showed you the way?
Well, you're not alone. You are a self-conscious human being, so it is no wonder that these amazing signs are presenting themselves to you. Don't underestimate the power of your intuition. Follow the signs.
5. WHEN YOU FEEL THE NEED TO DO SOMETHING OUT OF NOWHERE
This usually happens to people who have a strong connection with their inner voice. You suddenly feel compelled to do something out of nowhere. Everywhere you turn, the signs are leading your way. It almost feels like it is your purpose to fulfill that higher duty.
6. WHEN YOUR THOUGHTS FOCUS ON A CERTAIN SUBJECT
Our thoughts are what guides us in life. They are the greatest and most effective tools we possess. They can take us to places we've never been and show us realms we never knew existed. But, no matter how often they wander off to unknown dimensions, there's always a good reason for it.
If you feel like lately, your mind has been more busy than usual, don't hesitate to search for a meaning. You might have some unresolved issues that need attending to.
7. WHEN YOU HAVE A WEIRD FEELING THAT JUST WON'T GO AWAY
Whether it's goosebumps, a random change of mood or a weird feeling that seems to haunt you for days, this is your intuition trying to send you a message about something.
Never ignore these nudges.

A professional writer with many years of experience in the fields of psychology, human relationships, science, and spirituality. If you have a general question or comment please fill out the form and we will get back to you as soon as possible https://curiousmindmagazine.com/contact-us/