And suddenly, we find ourselves on a path which doesn't clearly show us where to go. Our life is falling apart. We lose people, relationships, jobs… we lose our identity. We fear. We feel pain.
We struggle to accept all the changes that come out of nowhere. We struggle to accept our transformation as a divine cycle of life. As something that has power over us.
Once we do that, we will be able to feel its real spiritual magic. The transformation will show us the real purpose of our existing. And everything will fall into the right place. Everything.
Here are 7 signs showing that you are close to experiencing the enlightened spiritual metamorphosis.
1. NOTHING WORKS IN YOUR FAVOR
Nothing works in your favor. You can't get a proper job, your partner doesn't understand you, other people don't put themselves in your shoes, you barely understand yourself. Like the whole world is against you. And you get stuck.
Difficulties seem to be never-ending. They lurk from every and each corner. You're pushing things to happen, and the more you do it, the more you get disappointed with the results. Nothing comes the easy way.
Breathe, relax, and let things happen themselves. It'll be if it's meant to be.
2. YOU FEEL OVERWHELMED AND CONFUSED
It seems like many things bother you. You can't stand being around people too. You're sick and tired of bad people, fake situations, news. You are in a constant fight with the whole world.
You experience difficulties accepting the reality. Reality is fake. Very often, you find yourself asking questions like: "Who am I?", "What do I want?", "What's my life purpose?" That's why you want to disconnect from everything. You seek peace and tranquility.
Spend more time with yourself to acknowledge "the real you", your wishes and needs.
3. RELATIONSHIPS ARE FALLING APART
It seems like you are nothing more than 2 strangers. You barely speak. You have nothing to say to each other. There is no fun. No understanding. It hurts. A lot.
Sometimes a relationship is falling apart and it's nobody's fault. You are no longer on the same wavelength. That creates a space for other people entering your life.
As it's said: "When one door closes, another opens".
4. YOU SLEEP A LOT OR NOT AT ALL
If you're on the verge of transformation, you have sleeping issues. Overthinking makes your brain tired and you want to sleep for eternity, feeling exhausted and depressed.
On the other hand, you may spend every night like an owl.
Don't panic. It won't last forever. Just make sure you follow what your body says.
5. YOU GET VERY EMOTIONAL
You find yourself riding on a rollercoaster; laughing a lot, crying more, crying and laughing all together. You make a big deal of situations and things. And you don't know why.
Please, don't be afraid. Don't hide your emotions. Don't feel awkward.
It will pass. Soon, your negative energy will transform into positive.
6. THE UNIVERSE IS CALLING YOU
It sends you signals everywhere. You need to be more aware. Listen to the music of the wind. It whispers you. There are some voices calling your name out. You may encounter the same person who can support you many times without even noticing it. You may see repeated numbers that have a meaning.
You just need to be aware of all these signs. The Universe wants to help you.
7. YOU EXPERIENCE TRANSFORMATION
Shed your old skin of pain and embrace the new one. Greet the new version of yourself. Rise like the phoenix from the ashes.
The Universe wanted to transform the caterpillar into a beautiful butterfly. It happened. It happens. Trust it; it's not a coincidence. Not at all.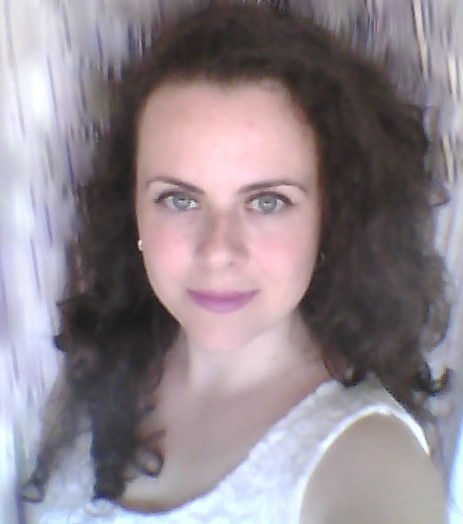 Sandy White is a creative writer with a vivid imagination. The power of curiosity leads her to explore people's inner world which is portrayed in her articles.