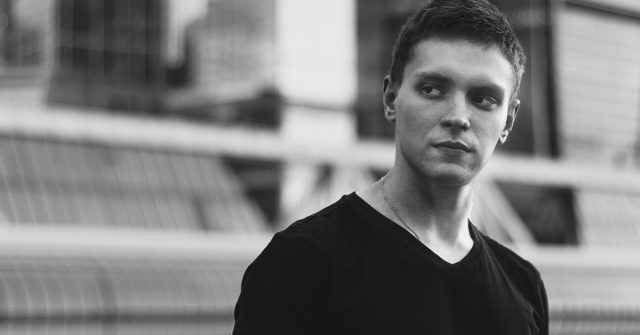 Alpha women are these unique individuals that have endured many challenges, problems, and pains in their lives. They've been in relationships that have taught them valuable lessons about love and the world of modern dating like a Mystique Companions .
Alpha women are tough, mature, and smart. They're confident and driven. They know who they are and what they want to achieve in life. And certainly, they know what qualities their partner needs to possess.
When it comes to her love life, an alpha woman doesn't tolerate mind games and manipulation tactics and she can't stand one-sided, poor relationships. This woman wants to be with a man who will be able to keep up with her in every aspect of life. She wants to be with a man who will respect her and her opinions and let her be who she is.
Here are 7 things an alpha woman does in a relationship no matter what:
1. SHE IS NOT AFRAID TO SHOW HER EMOTIONS
Whatever way she feels, she's going to let you know it. If she's happy, she'll share her joy with you. And if she's sad, she won't be ashamed to cry in front of you and share her vulnerable sides with you. An alpha woman never suppresses and hides her emotions.
And most importantly, when an alpha woman is deeply in love with you, she isn't ashamed to shower you with attention and affection. This woman is not afraid to wear her heart on her sleeve. You shouldn't be either.
2. SHE IS ALWAYS HONEST
Beating around the bush or sugar-coating harsh truths in order to make them appear more pleasant or acceptable than they really are is something you should never expect to experience when dating an alpha woman.
This woman is not afraid to speak her mind. When she disagrees with you on something, she'll let you know it and she'll tell you her opinions no matter how different they are from your own.
So, if you want to keep a woman of this kind for good, make sure you're brutally honest, too, when communicating with her.
3. SHE KNOWS HER WORTH
This woman is well aware of her qualities and strength. She knows what she's had to go through to become the woman she is today. She knows what challenges and temptations she's had to face to achieve the happiness and success she enjoys today and she won't let anyone take that away from her.
So, know that this woman will never allow you to tell her what to do or prevent her from behaving in accordance with her own principles and beliefs. By trying to tell her what to do, or make her feel like she is inferior to you, or undermine her self-esteem in any way whatsoever, you'll just give her a reason to leave.
4. SHE IS INDEPENDENT
Yes, she is tough, resilient, resourceful, and confident. But, she wasn't born that way. Instead, it's the problems, pains, and losses she's endured that have shaped her into the woman she is today.
That's why you should never expect this kind of woman to depend on your help and support, even when she's going through a rough phase in her life. She's simply capable of finding her inner strength to deal with anything life may throw her way.
5. SHE ISN'T ASHAMED TO BE PASSIONATE
She might have a calm, reserved exterior most of the time, but never forget that she isn't ashamed to be passionate and to share her wild sexual fantasies with you.
So, if you ever have the privilege to date a strong, fearless alpha woman, make sure you are ready to do many spontaneous things and spend wild, passionate nights with her.
6. SHE ACCEPTS YOU FOR WHO YOU ARE
An alpha woman will never expect you to change or pretend to be someone you are not. When this woman is truly in love with you, she accepts your insecurities and fears. She knows that your weaknesses and imperfections don't define who you are. She knows that they're just a small part of the person she loves the most.
And when you are ready to accept and cherish her exactly the way she is, that is when both of you can watch your relationship grow into something amazing and special.
7. LAST BUT NOT LEAST, WHEN SHE LOVES, SHE LOVES GENUINELY
When this woman loves, she loves purely, honestly, and deeply. She loves from the bottom of her heart. She loves intensely and unconditionally. She fully commits to you and she's not afraid to make sacrifices for the sake of the relationship.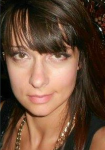 Riley Cooper is a professional writer who writes informative and creative articles on topics related to various fields of study. Written with love and enthusiasm, her articles inspire readers to broaden their knowledge of the world, think and get ready to act. If you have a general question or comment please fill out the form and we will get back to you as soon as possible https://curiousmindmagazine.com/contact-us/