Homejobsbymom.com
Who doesn't want to be a great parent? Everyone does! Right? And, why not even? When you've your own kids then you would definitely want to be 'The Best' to them. However, due to certain circumstances, sometimes, parents aren't able to develop that ultimate bond of love with their children. And, thus, there arises an unwanted range of distance between parents and their little ones.
Are you also at such a drastic stage of the life? Then, don't think that situations can't emerge in a better way anymore. You just need to go an extra mile to boost up that emotional connection with your sweetheart and thus everything will seem to be absolutely perfect.
Do you want to know what you need to do specifically? Here I am with a list of some of the potential tips which if you follow in your life would definitely help you to grow an amazing relationship with your kids.
Just go ahead!
1.Don't stop your child from flying
Your child's main objective in the life should be to attain immense independence. So, when you think that your baby is good enough to do his or her works on their own then let them do that. It's because on doing so, your kid will feel that you think him or her responsible enough and they will love you for boosting their self-esteem.
2.Play with your darling
It might be the scenario that you are being super-busy with your works, but it doesn't mean that you will not have any time to spend with your child. Rather, you should try hard to take some time out and play with him or her whenever it is possible. Also, you can go shopping and spend some money for they love to buy. It will let the bond go stronger! Use the 10% off Justice coupons and enjoy this weekend with your family.
3.Read books with your baby
Yes! Just get started with this habit of reading books to your baby even when he or she is a newborn. Babies really love hearing their parent's voice. To cuddle up with your child and a book is an extremely good bonding experience which will let him grow an ultimate happy relation with you.
4.Know how to make some warm memories
Your children might not remember something that you say to them but they will definitely remember some great memories that you make of them. Anything that you'll go along with your kids, they will remember those! For example, those Sunday play-sessions with them, fun-filled game nights and so on. Find some household games and purchase it using promos from Coupons Monk.
5.Appreciate the good things
If you see that your kid is doing something nice and helpful, don't forget to cheer him up and let him know what you feel. It's really essential to do that which will let your kid feel how supportive you are to him. And, he will love just love the fact!
6.Go for guidance rather than punishment
There is no doubt in the fact that kids definitely behave to please us. When we constantly criticize and try to make our children disciplined forcefully then they end up hardening their hearts to us which is actually not good for your relationship with your children. So, if you notice that your kid is not behaving properly with you or doing any other mistake then makes him or she understand that he or she is wrong in a polite way and while showing a feeling of love.
7.Be affectionate
Don't lag behind in showering your child with an immense amount of love and attention. It will let your kids feel that you love them a lot. And, in turn, they will develop a great feeling of love and attachment towards you. Moreover, such a loving relationship with your children at such a tender age of theirs will definitely last a lifetime.
Wrapping Up
So, what are you waiting for? If you think that your relationship with your kid is not vibrant enough then just follow the aforementioned tips in your life and thus you would definitely be able to gear up the bonding with your kid like never before!
About Author:
Joseph Payne is the content creator. He is passionate about money savings, finance, and marketing industries. In addition, Joseph also supports non-profit agencies that provide healthcare solutions to handicapped and disabled people.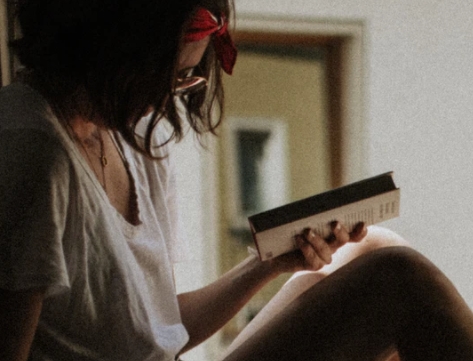 A professional writer with over a decade of incessant writing skills. Her topics of interest and expertise range from health, nutrition and psychology.