"Do not pray for an easy life, pray for the strength to endure a difficult one." Bruce Lee
The mental strength. The ability to manage your thoughts, feelings, behaviors effectively. A mentally strong person faces a difficulty by looking in its eyes; they transform negative emotions in a pure masterpiece.
Mental strength can make you unstoppable on the way to success. Being mentally strong always requires coping with stressful situation, a little bit of more daring, an extra effort. All this suggests that not everyone can train and develop their mind this way. However, if it's hard, doesn't mean it's impossible to be achieved.
Mentally strong people stand out from the crowd. This is how you'll recognize them.
1. THEY ARE COMMITTED AND DISCIPLINED.
A mentally strong person has a life purpose. They believe in it with their whole heart and mind. People who have mental strength are willing to give it their whole time and energy; they swear on a deep commitment to their life purpose and nothing can stop them on the way to achieve it.
A mentally strong person is never lazy to fulfill what's written in their mind. Instead of waiting to be motivated, they develop a high level of self-discipline.
2. THEY TRANSFORM FAILURES INTO PERSONAL GROWTH.
Mentally strong people see through different lens. Not only they know, but also accept failure as a part of life. They know that road to true success goes along with the embracement of failures.
Failures exist to make them learn. Failures exist to make them move forward. To make them grow. Failure is seen as an opportunity for them to get some experience, get wiser out of it and move on with their life.
3. THEY ARE COMFORTABLE SAYING "NO".
A mentally strong person sets boundaries; they draw a line to what is not acceptable to them. Learning to say "No" to everything that threatens your peace of mind is healthy and mentally strong people do exactly that.
If there is something they don't feel right about doing it, mentally strong people will not say "I'll see", "I'm not sure", or "I 'm out of choice". They will bump their "No" straight at your face.
4. THEY CHALLENGE THEMSELVES.
A person with a mental strength gets out of their comfort zone often and enjoys exploring everything that's new. They dare to. Mentally strong people are willing to take a risk. Risks are inevitable part of their life.
While taking risks, a mentally strong person takes into consideration their emotions as well as their logic. And everything for the sake of their life purpose.
5. THEY TOLERATE DISCOMFORT.
And they don't complain about it. Moreover, they put themselves in uncomfortable situations by their own. They are willing to cope with stress. They are willing to cope with pressure.
A mentally strong person isn't afraid of pains. They believe their life purpose is greater than all this and pain will only teach them to be stronger and never give up.
6. THEY SPEND TIME WITH FAMILY AND FRIENDS, AS WELL AS WITH THEMSELVES
Finding time for family and friends is crucial. Mentally strong people care about this; they spend time with people who are important to them. In this way, they create stronger healthy relationships.
They also spend time with themselves to think about what they need and want to do. To recharge their batteries, which is crucial for their well-being.
7. THEY ACCEPT THAT LIFE IS NOT FAIR.
Living with the fact that someone gets roses while other thorns, is not easy. Not at all. However, mentally strong people learn to accept and live with that reality. They just take life as it is: with its dark and bright side.
When life is not fair, a mentally strong person learns to dance in the rain. They know that bad and good times come and go. Difficulty is not permanent; it will pass too.
8. THEY FOCUS ON THEIR PATH.
Mentally strong people don't get distracted from others' achievements and successes; they believe everyone has their own path, everyone is sent on this Earth on a different mission.
A mentally strong person follows their path in a direction of being better, stronger than they were yesterday.
Mental strength can be achieved. It doesn't happen overnight. Be patient.
Train your mind. Fight your battles. Get out of it as a winner. Get stronger. You are capable. Yes, you are.
Image: Michael Färber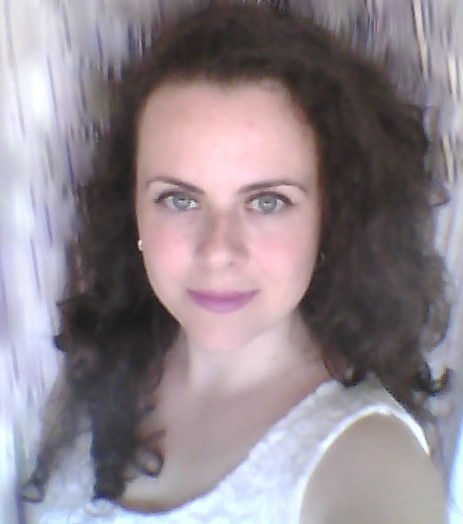 Sandy White is a creative writer with a vivid imagination. The power of curiosity leads her to explore people's inner world which is portrayed in her articles.