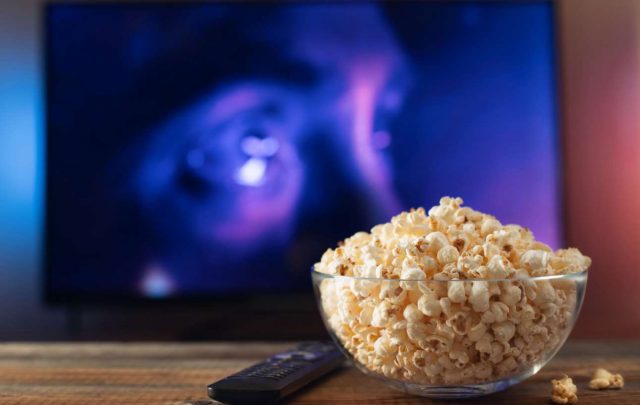 They say that too much of a good thing can be bad for you. But when it comes down to streaming services, the more, the merrier. That is why YouTube TV also provides a huge library of movies and many other streaming platforms like Netflix, Amazon Prime, and HBO.
As it is a geo-restricted streaming service, fans use age-restrictions circumventing tools like VPN to access YouTube TV in Australia, the UK, Canada, New Zealand, or whichever country they are residing in across the globe.
Streaming services like Hulu and Netflix are great options for watching your favourite programs, but there's one place where you can watch any program at all: YouTube TV.
This service not only offers live streaming of 70+ popular channels such as ABC, CBS, FOX, NBC, ESPN, HGTV, TNT. But it also provides you access to a wide variety of movies on demand. Also, you can buy add-ons that provide access to HBO, STARZ, SHOWTIME, etc.
But the perks don't end here. YouTube TV also lets you stream across three devices at a time. And you can make six separate accounts in one app. So grab your snacks and enjoy these best movies available on YouTube TV.
Steamboat Bill, Jr. (1928)
One of the classic films released during the silent film era was Steamboat Bill, Jr.
This film is considered one of his finest among other masterpieces. Its most famous scene includes the shot of the home front with the cleverly positioned open window crashing on top of the hero. Yet, and surprisingly, it leaves him untouched, which moved the audience.
Steamboat Bill, Jr. is both a Romeo-and-Juliet tale and a sweet narrative of a father growing to appreciate and love his son.
The Heartbreak Kid (1972)
The 1972 comedy film "The Heartbreak Kid" directed by Elaine May, is a romantic comedy about a man who marries the wrong girl. It's one of those movies you can't stop watching because it goes from good to better and even better with each sequence.
The film stars Charles Grodin as Lenny Cantrow, Cybill Shepherd as his wife Missy, and Jeannie Berlin as Lindy La Rue. Thus, it was the most original American comedy of 1972.
Night of the Living Dead (1968)
One of the notable films in American cinema history is "The Night of the Living Dead." Even though the film was made on a limited budget and with borrowed equipment, it still made its place in the audience's hearts.
Although it was released as part of a double feature, it was an enormous success. So if you're up for a classic horror plus terror movie, then this pick is for you.
Scum (1979)
Scum is a British television drama. Plus, it was written and directed by Alan Clarke. Specifically, the film depicts life in a fictionalised version of Manchester's Strangeways Prison in 1977.
The movie narrates the story of Carlin, a teenage criminal after he arrives at the facility. And his flight to the top of the prisoners' pecking order by brutality and self-protection, merely as a survival tool.
Undine (2020)
Christian Petzold's new film "Undine" is a spellbinding, hypnotic piece of cinema. It is, on the surface, an adaptation of the 1811 story "Undine" about a water spirit who falls in love with a man and seeks to make her human.
Basically, Undine is a historian who lectures about Berlin's urban development. When the guy she loves abandons her, the ancient tale comes to terms with her. Therefore, Undine must assassinate the guy who has betrayed her and turn back to the ocean.
Related: Visit curiousmindmagazine to learn more about how to enjoy yourself this weekend.
Fear and Desire (1953)
Fear and Desire is a war film by Stanley Kubrick. It was Stanley's first film after he moved to Hollywood. During the film, four soldiers become stranded behind enemy lines and gradually lose touch with reality.
It's about much more than war; moreover, about fear, desire, and the human condition. The film has had a lasting influence on cinema beyond the apparent influence of its visual style. And it's not only because of Kubrick's debut as a director but also because of its cast.
Our Hospitality (1923)
Our Hospitality is a comedy film you'll definitely love, made by the famous actor Buster Keaton and John G. Blystone. It is also the first-ever feature-length comedy film made.
This movie centers around a guy who comes back to his Appalachian home. During his way back, he falls in love with a young woman. The only problem is that his family has pledged to kill every one of his family members.
The Kid (1921)
Charles Chaplin directed The Kid, an American silent comedy-drama film. The movie follows the misadventures of Chaplin's Tramp as he finds himself looking after a lost childlike woman who is attempting to find her family.
The film is notable for its pathos, tenderness, and sentimentality. And honestly, it is the best movie you'll ever come across.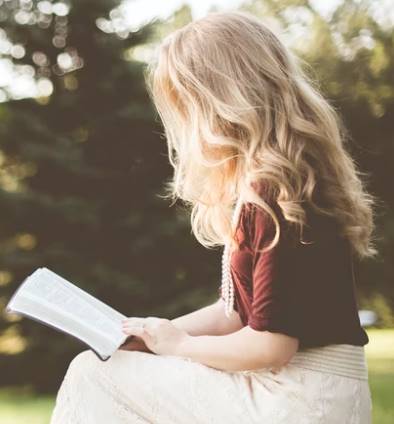 Speaks from heart, always too passionate and driven by emotions. Spins the words with kindness & sharpness, intriguing your ever-inscrutable minds.