Toxic people are dangerous for your health. They spread negative energy. They criticize you all the time. They don't care about anyone but themselves.
Toxic people pour poison everywhere. They set traps and wait for you to get caught. They suck the last drop of your blood leaving you physically and emotionally exhausted.
Toxic people waste your time. They keep disappointing you over and over again. They cause you an intolerable pain. Therefore, you need to learn how to handle their toxicity.
Some people are better at dealing with toxic people; they possess an emotional intelligence and a strong will.
Here are 8 effective ways emotionally intelligent people handle toxic people.
1. THEY FORGIVE BUT NEVER FORGET.
Emotionally intelligent people accept the fact that we are all human beings and we make mistakes. However, we are not created to harm other people.
Therefore, when someone hurts them, they're quick to forgive and move on with their life. Nevertheless, they never forget it as they want to protect themselves from possible future pain.
2. THEY IGNORE WHAT TOXIC PEOPLE SAY, NOT WHAT THEY DO.
Maybe one of the best solutions for dealing with toxic people is trying to ignore what they say. Instead of paying attention to their complaints and problems, responding to provocations, insults, and allowing them to threaten their peace of mind, smart people pretend like toxic people aren't around; like they don't exist.
They push the IGNORE button and distance from them emotionally. However, they don't ignore toxic people's bad behavior. Smart people try to make toxic people aware of all the pain they cause to others.
3. THEY SET CLEAR BOUNDARIES.
Smart people set effective boundaries to everything that threatens their well-being. They are not available to toxic people 24/7 and are not afraid to say "NO".
Moreover, emotionally intelligent people defend their boundaries. In this way, they gain more control and toxic people can't attack them.
4. THEY ARE FOCUSED ON THE SOLUTION, NOT THE PROBLEM.
Focusing our mind on problems bring more of them. As it is said: "You attract what you think." Therefore, smart people try to find a solution to the problem.
Instead of creating negative emotions thinking about toxic people, emotionally intelligent people think about what's the best way to deal with their toxicity.
5. THEY DON'T SHARE THEIR SECRETS WITH ANYONE.
Toxic people are gossipers. They can't keep a secret. Once they get to your secrets, the whole town will know about them as well. Smart people are fully aware of this.
Therefore, they don't share their secrets with people, especially not with those people full of toxicity. They can sense their fakeness. They don't trust them.
6. THEY TAKE CARE OF THEMSELVES.
Emotionally intelligent people spend time with themselves often. They recognize their emotions and get in touch with their inner self. They learn the art of self-love.
All this makes them confident and they don't care what other people think about them. Smart people choose their battles wisely and save their precious energy.
7. THEY UNDERSTAND THE NEED OF SUPPORT.
Dealing with toxic people is like a dealing with your worst nightmare. Therefore, getting help from others is more than important.
In order to get through all the challenges, emotionally intelligent people seek help and support from people whom they trust.
8. THEY DEVELOP A THICK SKIN.
It's a fact that kind-hearted people are like a magnet for toxic people. They're thin-skinned. They are like a sponge that soaks up everything. Therefore, they become toxic people's victim quickly.
Emotionally intelligent people develop a shield of thick skin and use it when needed. This helps them not to take everything personally and protects them from all the cruelty.
In the end, it doesn't matter whether a toxic person is your relative, friend, partner…If they depress your life with their toxicity, don't think twice to cut them out of your life. Life is too short to be spent on people who don't deserve your kindness.
Do you find any of these ways beneficial for you? What's your way of dealing with toxic people?
Feel free to share your thoughts and experiences.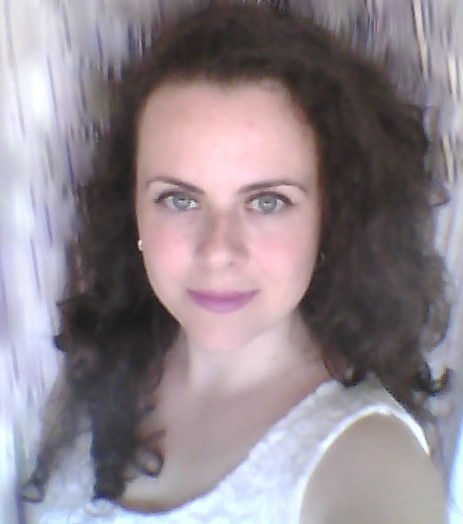 Sandy White is a creative writer with a vivid imagination. The power of curiosity leads her to explore people's inner world which is portrayed in her articles.