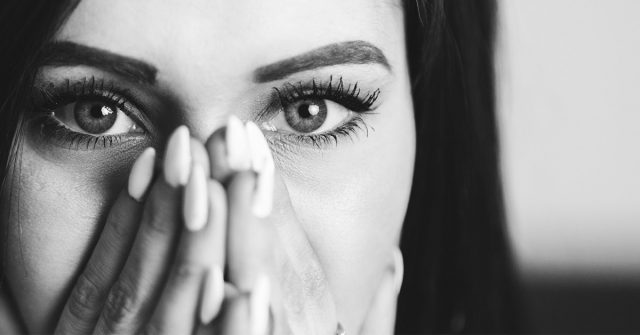 Sometimes life gets difficult and it may look like those hard times won't ever pass, but this is not true. We will not only endure them, but we'll come out of them 10 times stronger and more resilient.
It's life. Sometimes we could think that we have it all figured out, and other times we feel like we cannot go through the day.
These 10 brutal life truths will put you on the right track whenever you feel like you are losing yourself.
1. THE AVERAGE HUMAN LIFE IS RELATIVELY SHORT
Deep down, you know that you won't live forever. Yet, you are taking this information lightly. It's as if you live your life walking on a street with a preoccupied and unfocussed mind and then underestimating the final step before you see the end of the street. Somehow, you thought there will be more of it. Therefore, live your life T-O-D-A-Y. Because tomorrow is not granted. Be bold, be courageous, take action. Don't die before you are dead.
2. BEING BUSY DOESN'T EQUAL BEING PRODUCTIVE
Being busy is not a virtue. It is not something that you should respect. Everyone can sometimes have periods of overfilled schedules; however, no one needs to be busy all the time. If you are always busy it means that you don't know how to prioritize your activities and say 'no' when you should
3. YOU DON'T HAVE TO WAIT FOR AN APOLOGY IN ORDER TO FORGIVE
Life will be so much easier for you if you learn how to forgive those who never said 'I am sorry' in the first place. The key is being able to be grateful for every person in your life because they've taught you something valuable. And even those who've hurt you, they were in your life for a reason. So, embrace everything that has happened, forgive all those who inflicted you pain, and just say 'thank you' for all the lessons.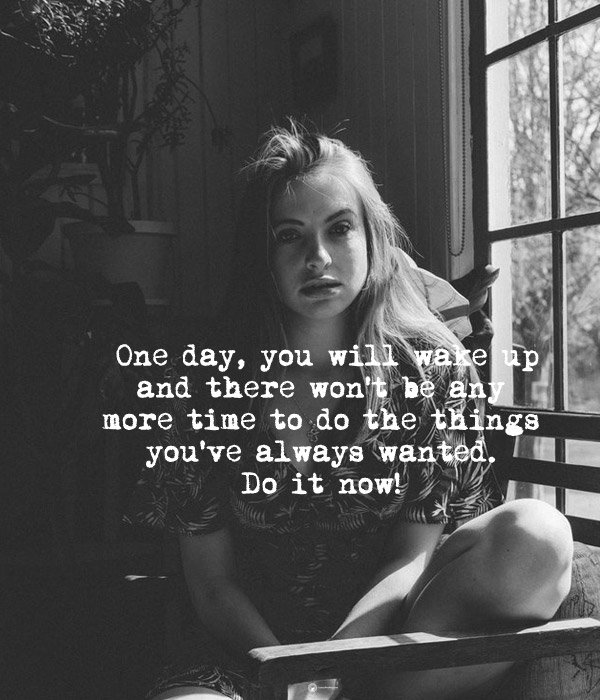 4. SOME PEOPLE ARE JUST WRONG FOR YOU
Your life will only be as great as the people you surround yourself with. So, choose your crowd carefully. Let go of those who are wrong for you and keep pushing you down. Let go of the liars, cheaters, and negative ones. You should connect with loving, nurturing, positive, and great people if you want to make your life truly amazing.
5. IT IS NOT OTHER PEOPLE'S JOB TO LOVE YOU – IT'S YOURS ONLY
If you want other people to love you, you should love yourself first. Because, while it's nice and important to be kind to others, it's even more important to be kinder to yourself. Know your worth, so that others could see your worth as well and they can love and respect you like you deserve.
6. MATERIAL THINGS DOESN'T DEFINE YOU
You can have all the good and luxurious things in the world, but they won't make you a better person if you are empty inside. Things are only things. Don't let them consume you. Because at the end of the day, all that matters is how much happiness and love you shared with other people.
7. YOU WILL FAIL MANY TIMES BEFORE YOU SUCEED
Failure is inevitable. You will make mistakes. You will fail many times before you get on your feet and succeed. If you are afraid to fail, you will never have the courage to do the things you've always wanted to do. If the success is not coming now, it doesn't mean that it will never come. Just work on yourself and your goals and don't give up!
8. EVERYTHING IS FLEETING, EVERYTHING CHANGES IN A MATTER OF SECONDS
What you have today, may not be there tomorrow. I know how frightening it sounds, but it's the truth. Therefore, spend more time with the people that mean the world to you. Live your life at your terms and remember – everything happens for a reason. No matter how good or bad the situation is – it will change. Things and people never stay the same because life is always rushing forward.

Mary Wright is a professional writer with more than 10 years of incessant practice. Her topics of interest gravitate around the fields of the human mind and the interpersonal relationships of people.If you have a general question or comment please fill out the form and we will get back to you as soon as possible https://curiousmindmagazine.com/contact-us/ .