Once upon a time, a single soul was split and found its place in two bodies. The Universe sent a voice of an angel: "I'm sending thee on this spiritual journey. It's written in the stars, I give you a single piece of a mesmerizing soul; you search for the other. When the missing half will find its place, the two of you shall be a whole."
This is where my imagination goes when I think about the long-awaited meeting of two souls. Yours and the one of your twin flame. Not a soulmate. Yes, twin flame. An unexpected, unexplained deep soul connection. An overwhelming, passionate creation of a magical union. Much more powerful than the one with a soulmate.
A soulmate can be a friend, family, teacher… Their time in our life is limited. They prepare us to find our twin flame… A twin flame: their time in our life is eternal and we get only one. (1)
8 Signs your twin flame is communicating with you:
1. YOU FEEL AWAKENED.
Your twin flame awakes all your senses. They open your eyes, heart and soul. They show you a totally different perspective. Your twin flame encourages, they cherish you stepping towards the unexplored and new. They accept and support your new way of thinking.
They inspire, push you forwards on the spiritual path of your life. You feel that your mental, emotional and spiritual growth is on its highest level.
2. YOU ARE MAGNETICALLY PULLED BY THEIR MYSTERIOUS ENERGY.
You feel that fiery spark shaking your whole soul like an earthquake. To the very deep bottom. Your twin flame's energy perfectly blends with yours. This is a sign of giving a motivation for you to stay together.
Your energies share the same frequency. Your souls are on the same mission the Universe gave you to follow.
3. YOU FEEL SAFE.
A perfect mix of stability, security, peace, and trust. You know from the start that they will never break your heart. You feel it. You trust them. And when you trust a person, a sense of calmness overwhelms all your body and soul.
Your twin flame makes you breathe easy and fall into their arms not thinking about any worries. They create a feeling of warmth, that one same feeling when you are home.
4. YOU ARE A FREE SPIRIT.
All your masks and past chains fall off. When you are with them, you are you, with all strengths and flaws and mistakes, with all true human emotions. You are more connected to yourself. Twin flames makes you feel comfortable in your own skin.
Your spirit is lost in the beauty of freedom. You feel loved and want to show the whole world the true version of your soul.
5. YOU BOTH ARE SAME, YET DIFFERENT.
You are like salt and pepper, day and night, moon and sun, black and white. You're totally different in all your unity; one soul in all its imperfect perfections. The one piece is more mature and peaceful; the other – rebellious and wild.
And it's all about balance. Your yin balances with their yang; their yang balances with your yin. Yes, you're that extreme. You fill each other's gaps to function like a whole.
6. YOU COMMUNICATE IN A WAY ONLY SOULS KNOW ABOUT.
Silence. Without any word. One stare. One touch. Your twin flame feels the way you feel; they understand what you think even though you say nothing. They can empathize with you like nobody can.
This is the highest level of communication between two human beings. A majestic piece of art. The spiritual one.
7. YOU ALWAYS COME BACK TO EACH OTHER.
No matter what happens. No matter how far you go from one another. In a perfect moment written in the stars, everything changes. Your paths cross again. Because your souls are one. Because it's meant to be.
Because all the Universe wants these 2 halves find their home in a perfect unity. And you can't escape something more powerful than you.
8. YOU FEEL LIKE A WHOLE.
You have a feeling like you already know this person and they will affect you greatly. You don't know why; your soul just feels it. The same moment when they cross your path, you feel you belong to them and they belong to you.
You no longer miss a part of your soul. You have completed the puzzle. They're your destiny. No doubt.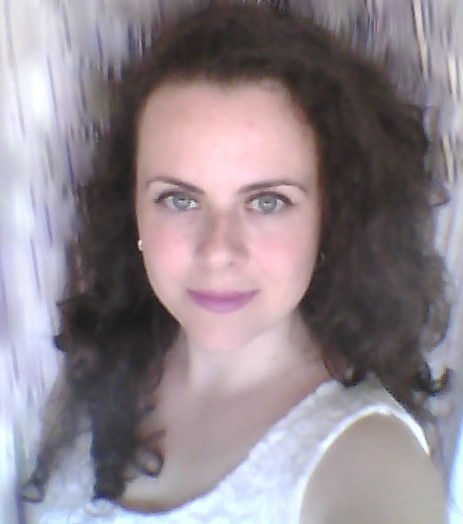 Sandy White is a creative writer with a vivid imagination. The power of curiosity leads her to explore people's inner world which is portrayed in her articles.