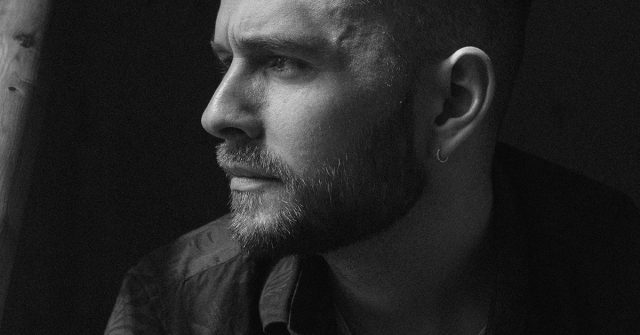 Physical abuse is usually right there where you can see it. We not only have the power, but we also have a responsibility to try and stop it, do everything in our power to help the person in need, turn the abuser in and blow the lid off the whole unfortunate situation.
The real danger lies in the silent abuse. The one that sometimes even the victims themselves fail to notice it. You see, emotional abuse is a quiet and frightening guest in the night. It slowly creeps in by manipulating you until it takes total control of you and drives you over the edge.
Here are 8 subtle, yet real signs that your partner might be emotionally abusing you:
1. HE OFTEN SUGGESTS YOU CANCEL EVERY PLAN WITH YOUR LOVED ONES AND BE WITH HIM
There's a certain amount of jealousy that every relationship needs. It is perfectly natural to be jealous and mad when there's a pretty good reason for it. But, when a man starts exhibiting signs of extreme jealousy, or in other words, he requires you to cancel everything and abandon everyone just, so you could be with him, that is the first sign of emotional abuse, right there.
2. HE GETS MAD WHEN YOU TALK ABOUT YOUR RELATIONSHIP WITH OTHERS
A potential abuser will do everything in his power to cut you off your support system and make you as vulnerable as possible. One of his powerful methods usually involves making you guilty of sharing private information about your relationship to other people.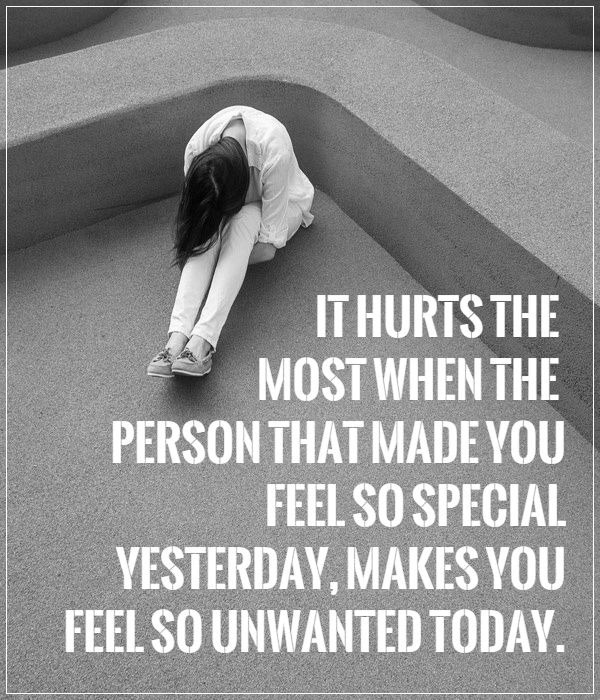 3. HE CALLS HIS CRAZY OBSESSION 'LOVE'
He's extremely possessive of you and controls everything you do, but somehow, he keeps referring to this crazy possessive behavior as his own way of loving you.
4. HE ALWAYS BLAMES YOU FOR EVERYTHING
Beware. One of the most frightening signs of being emotionally abused is being constantly blamed for everything. A master manipulator will do everything to set you up and make you feel bad, even if you've done nothing wrong.
5. HE CRITICIZES YOU AND REMINDS YOU OF YOUR MISTAKES
We are human beings. We make mistakes, but at the end of the day we always forgive each other and try to leave everything behind us. But, when a partner starts making you feel bad by shoving your mistakes in your face and pointing out how big of a failure you are, it's time to go code red. That behavior is not a normal, loving behavior. It is time to accept the truth. You are being emotionally abused.
6. HE BOLDLY COMPARES YOU TO OTHER WOMEN
And everyone else around you. The mocking seems to never stop. Everything you do, no matter how hard you try, somehow, you're never enough. There's always someone smarter, more beautiful, kinder, more interesting and better than you.
7. HE PUTS YOU DOWN IN FRONT OF OTHER PEOPLE
It's not enough that he constantly humiliates you by comparing you to other women, but he also puts you down in front of other people. The bigger his claws, the desperate his need to rob you of your last bits of confidence and make you a nobody.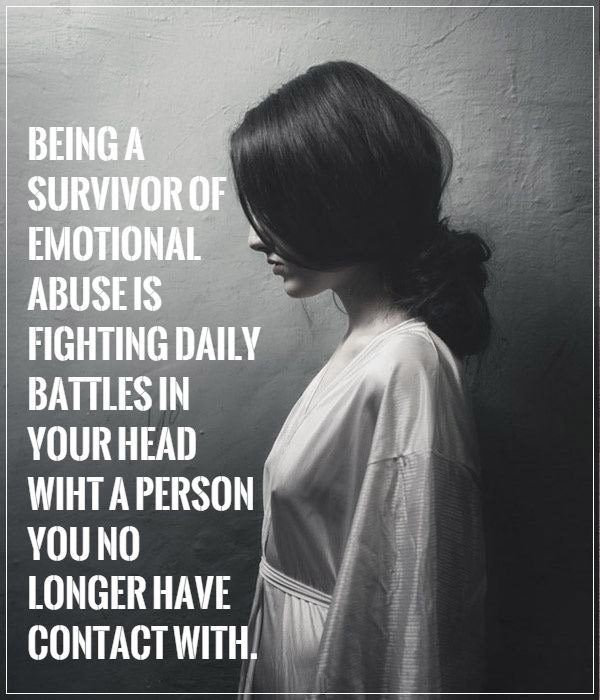 8. HE TERRIBLY UNPREDICTABLE AND MOODY
There's one way to check if you're stuck with a partner who emotionally abuses you. If this person is terribly moody and you feel like you're walking on eggshells around him, it is clear – you are a victim of his twisted games. If you feel threatened every time he raises his voice, it is obvious. You are experiencing an emotional abuse.

A professional writer with many years of experience in the fields of psychology, human relationships, science, and spirituality. If you have a general question or comment please fill out the form and we will get back to you as soon as possible https://curiousmindmagazine.com/contact-us/