Life passes by, time change us, but there's nothing that can affect people more than heartbreaks. Once a certain promise is broken and everything we ever believed in is shattered to million pieces, it is truly difficult to find the strength to carry on.
We start to grow a different perspective of love and we become more cautious. We work hard to build our walls even higher and we live life in fear that someone might eventually come and raze them to the ground. We lose all our hopes and we start to react differently.
A broken woman and hurt woman who've been through hell and survived can be easily recognized.
1. SHE LAUGHS AT ROMANCE
A woman who once loved passionately, but got her heart stomped on will eventually lose all her hopes of finding true love. If a guy even tries to approach her with a romantic (cheesy) line, she will probably laugh at him and ditch him in the rudest way ever. There are no rainbow skies, shiny unicorns and pink hearts in her sky anymore. Only hail and thunder.
2. SHE DOESN'T BELIEVE IN LOVE
She simply doesn't take love seriously. The only thing her enthusiasm and her high expectations brought her was a disappointment. She cannot waste any more time on giving out second chances. She's tired and broken.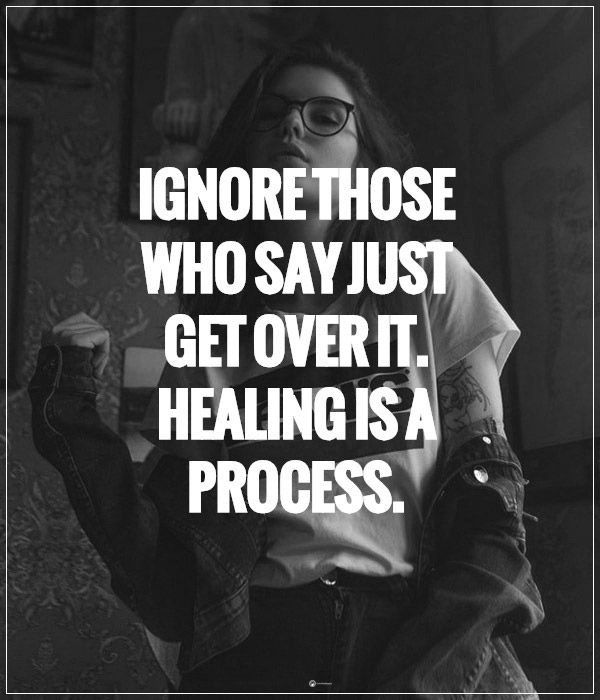 3. SHE REFUSES TO TRUST ANYONE
Her kindness has been abused more than once. Her love has been taken for granted. Her feelings have been mistreated to a point where she no longer trusts anyone. So, she won't let anyone get too close to her again. Life has been too cruel to her. It's time for her payback.
4. SHE ENGAGES IN CASUAL FLINGS
There was a time when she believed in true love. A simpler, better time. But, now… Now she's keeping her options open. Now she trusts no man. Now she doesn't want to give a part of her soul to another human being. Now, she finally wants to be selfish.
5. SHE PUTS UP WITH TOXIC PEOPLE
Because she doesn't care anymore. She doesn't make efforts, nor she expects them from other people. She's on her own and all the people around her are only there because she chose to have fun with them.
6. SHE HAS ACCEPTED THAT SADNESS IS JUST A PART OF HER LIFE
She let her painful experience throw her in the dark pits of eternal regret and sadness. She has accepted that sorrow is just an inevitable part of her life. She has accepted that no matter what she decides to do, her painful mistakes will forever haunt her. She is now a prisoner of her mind.
7. SHE ENDS UP HURTING THE WRONG PEOPLE
She knows how hard it is to be hurt and relive that pain each and every day all over again. the truth is, no matter how broken she is, she doesn't want anyone to go through the same things she went through. But, sometimes she can't help it. The thought of going through the same hell once again overwhelms her and more than often, she ends up hurting the wrong people.
8. SHE BELIEVES IN CHANGE
Even though her painful past made her a prisoner of her fears and insecurities, she still believes that there's hope for every single one of us. No matter how broken she is, she still believes that one day she'll change. One day she'll meet someone who will love her for who she is and help her rise above all the negativity in her life.

A professional writer with many years of experience in the fields of psychology, human relationships, science, and spirituality. If you have a general question or comment please fill out the form and we will get back to you as soon as possible https://curiousmindmagazine.com/contact-us/